We're well into school holidays now! With another 3 weeks to go, we at Vuly Trampolines can imagine just how bored the kids are getting. Rather than spend hundreds of dollars to entertain them at an amusement or theme park (and wait in all those queues), build your own play area for next to nothing in the backyard. We talked last year about creating an outdoor obstacle course to sharpen those little motor skills, but today, we're all about fun.

You could let your children—and the neighbours' too—loose for a whole day, while you sit back and watch with a nice, cold drink. Don't feel like you have to, though! All of Vuly Trampolines' outdoor play area activities are just as fun for the adults who want to join in.


Vuly Trampolines' outdoor play area fun – Trampoline park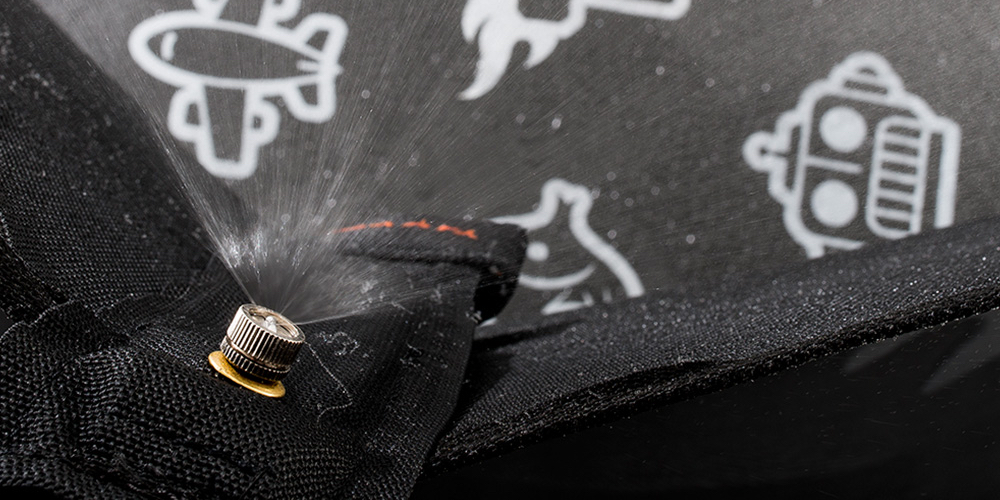 Of course, no outdoor play area would be complete without a trampoline park. Thankfully, if you have a Vuly trampoline, you've already got one! Your Vuly can anchor the entire play area because it'll probably be the biggest of your 'star attractions'. Move your Vuly to the centre of your yard (using your Thunder Wheels, if you have a Thunder Summer), and position all your other attractions around it, like the points on a star.

Attach a Vuly Mister (or even 2, if you have a larger Vuly model and a two-way tap adaptor outlet) to turn it into a water trampoline park! Before you open the park, tape on a homemade sign, like 'Aqua Bounce House', to make it extra exciting.


Vuly Trampolines' outdoor play area fun – Spray-on Twister


Kids love Twister, but the regular plastic mat version can become crinkled and difficult to play outside on the grass. Use coloured spray paint and a round stencil—cut from a large piece of cardboard—to spray some different coloured circles on the grass. Remember to size and space the circles for littler bodies, and don't forget to give it time to try!

Set up the Spray-on Twister activity away from the water trampoline park, and make sure that it's a beautiful, sunny day. You don't want your fantastic group game to wash away before the kid have even played.


Vuly Trampolines' outdoor play area fun – Chalkboard


Let the more artistic kids out there flex their creative muscles with a fun drawing area. You can get a large chalkboard from most hardware shops, and you should be able to hang it fairly easily along your patio wall or fence. The best part is… chalk is very easy to clean away. It's art, without the mess!

If your kids are struggling for inspiration, try to set a theme in the top corner. Alternatively, provide images their favourite fictional characters for them to reinterpret on the board. Pick up a lot of different colours of chalk, if you can. You don't want to hear that there aren't enough options.


Vuly Trampolines' outdoor play area fun – Mud kitchen


We all remember putting together 'food' out of garden bits when we were young! Mud pies, mud cakes, mud steaks and veggies—little imaginations can do a lot with dirt, leaves, grass and stray flowers. Put out some tubs, old pots and wooden spoons on a bench near the garden. Fill up the tubs with dirt and a bit of water, and watch them go crazy with creations.

Even if your kids aren't into 'cooking', there're plenty of castles and figures to make from sticks and torn up old plant bits. Just make sure that they're not spoiling their nicest clothes, or doing any real eating!



What would you add for your own outdoor play area fun? All kids enjoy different things; tell us what yours would love!