In 2011, the recipient of the annual toy collection run by Australian Toy, Hobby and Nursery Fair was Variety, the Children's Charity. The purpose of Variety is to provide life opportunities through the provision of equipment, experiences and community support for special needs children. Variety also acts as an umbrella organisation, providing support to many other children's groups and charities as well as raising funds for its own initiatives.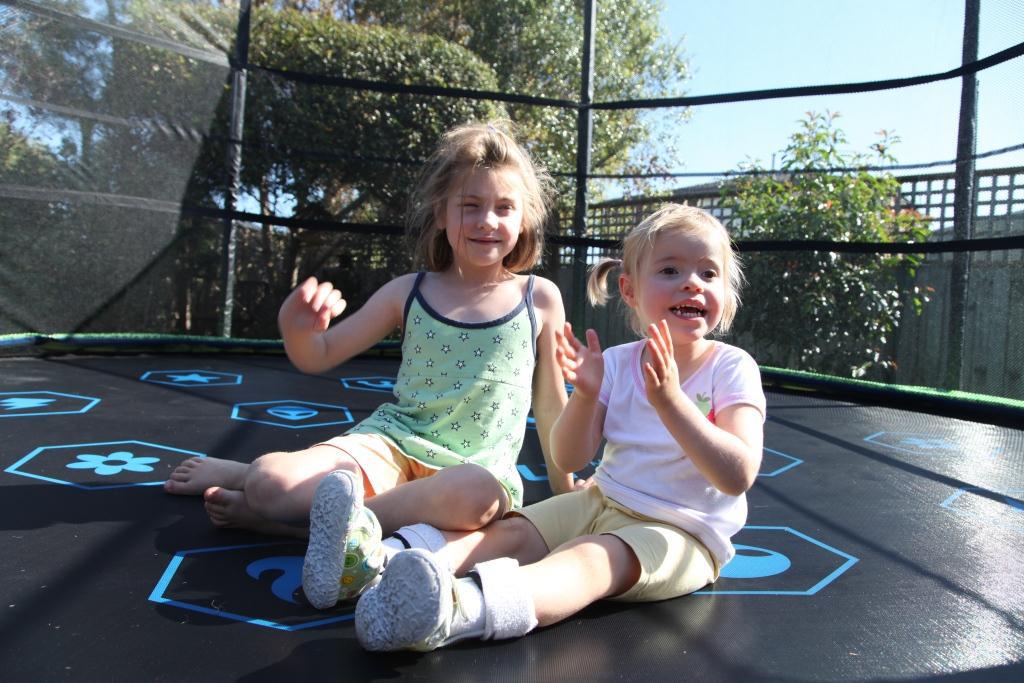 Tayla & Jenna on their new Vuly Trampoline!!
In the spirit of charity, giving thanks and sharing the joy of trampolining with others, Vuly was proud and privileged to be able to donate a 14ft Vuly Trampoline to Variety on the last day of the Fair. Now Tayla can exercise on her new trampoline, which allows her to develop her dexterity, improve her muscle tone and have fun with the whole family!
Together with donations from other organisations at the Australian Toy, Hobby & Nursery Fair, over $6000 worth of goods has gone into the hands of many needy children via Variety's many programs! Vuly is proud of it's association with Variety and looks forward to putting smiles on many Australian children's faces with its donation of a fun Vuly Trampoline.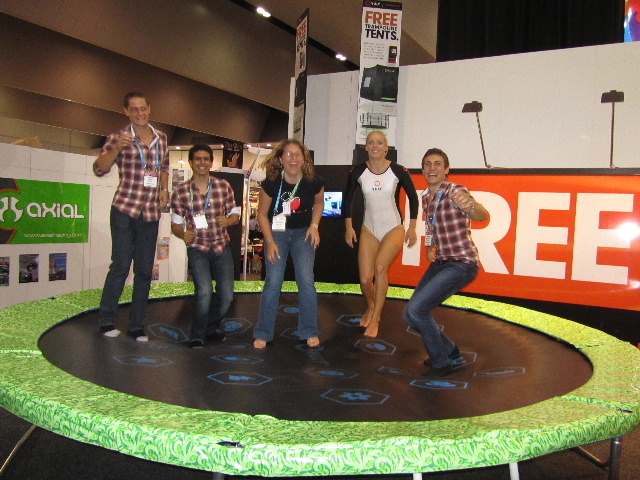 Vuly and Variety at the Toy Fair!
If your foundation or organisation is looking for donations of any of our Vuly products, contact our sponsorship & partnership team to see how we can help!