Trampoline parks have become all the rage in the past few years, and they've become a great alternative for those who don't have their own backyard trampoline. You might have already been to one, but for those who haven't, we'll give you the rundown on what they are and where you can find them!
Did you know Vuly trampolines have been featured at Sky Zone, an indoor trampoline park that has locations all over Australia and the world.
What are trampoline parks?
Trampoline parks are usually indoor with trampoline mats spanning a large area, including the floor and even on the walls! They will have food and drinks available and a great place to hold a kid's party. Trampoline parks can be loads of fun but it is still possible to injure yourself through lack of netting and the number of people jumping around you.
Finding a trampoline park
Trampoline parks have grown in popularity all over the world, but if you live in Australia, you're in luck because we've got all the popular trampoline parks listed below.
And if you don't find one near you, our Vuly Trampolines are just as fun! And you wouldn't have to worry about any time limits.
Queensland Trampoline Parks
Bounceinc
40 Enterprise Place, Tingalpa, QLD 4173
5 Sunlight Drive, Burleigh Waters, QLD 4220
Flip Out
130-134 Gympie Road, Strathpine, QLD 4500
Jummps
76-122 Napper Road, Parkwood, QLD 4214
Jump Park
229 Maryborough Hervey Bay Road, Urraween, QLD 4655
Kloud9ine
663 Ruthven Street, Toowoomba, QLD 4305
Revolution Sports Park
3 Flinders Parade, North Lakes, QLD 4509
The Big Boing
24C Innovation Pkwy, Birtinya, QLD 4575
New South Wales Trampoline Parks
Flip Out
182 Princes Hwy, Albion Park Rail, NSW 2527
12 Parraweena Road, Caringbah, NSW 2229
Building D 62-72 Batt St, South Penrith, NSW 2750
Unit 2 – 238 Hoxton Park Road, Prestons, NSW 2170
Level 2 Suite 2, 20-30 Blamey St, Revesby, NSW 2212
Unit 1, 13 Dunn Road (Enter via Anderson Road), Smeaton Grange, NSW 2567
Unit 3 824-850 Woodville Road, Villawood, NSW 2163
10 Hely Street, West Gosford, NSW 2250
1/20 Ralph Black Drive, North Wollongong, NSW 2500
73 Copland Street, East Wagga Wagga, NSW 2650
Jumpd
10 Short Street, Brookvale, NSW 2100
GravityX
18 Bradmill Ave, Rutherford, NSW 2320
Revolution Sports Park
55 The Avenue, Maryville, NSW 2293
Ultimate Family Entertainment
5/1B Redbank Road, Northmead, NSW 2152
Victoria Trampoline Parks
Airborn Indoor Trampoline Park
2/195 Somerton Road, Roxburgh Park VIC 3064
AiroWorld Trampoline & Inflatable Park
61 Dohertys Road, Altona North VIC 3025
Bounceinc
Hangar 4, 236 Wirraway Road, Essendon Fields, VIC 3041
22 Joseph Street, Blackburn North, VIC 3130
2 Weir Street, Glen Iris, VIC 3146
1 Fiveways Boulevard, Keysborough, VIC 3173
5/2 Romet Road, West Wodonga, VIC 3690
3/174 Torquay Road, Grovedale, VIC 3216
Flip Out
Units 1 & 2, 21 Elgar Road, Derrimut, VIC 3030
T2, 249 Middleborough Road, Box Hill, VIC 3128
Gravity Shack
90 Annesley Street, Echuca VIC 3564
Gravity Zone
25 Oliphant Way, Seaford, VIC 3198
Jump Central Trampoline Centre
2/117 Cochranes Road, Moorabbin, VIC 3189
Jumpdeck
123 Lewis Road, Knoxfield VIC 3180
Jumpz Trampoline Park
293 - 303 High Street, Kangaroo Flat VIC 3555
Latitude Melbourne
590 Waterdale Rd, Heidelberg VIC 3081
Rebound Ultimate Trampoline Park
7959 Goulburn Valley Highway, Shepparton VIC 3631
Rush HQ
39 South Corporate Ave, Rowville VIC 3178
Xtreme Bounce
48-50 Heinz Road, Delacombe, Vic 3356
South Australia Trampoline Parks
| | |
| --- | --- |
| Bounceinc | 164-168 Richmond Road, Marleston, SA 5033 |
| Flip Out | 600 Main North Road, Munno Para Shopping City, SA 5115 |
| Latitude Adelaide | 13-15 Fosters Road, Greenacres, SA 5086 |
Western Australia Trampoline Parks
| | |
| --- | --- |
| Bounceinc | 1371 Albany Highway, Cannington, WA 6107 |
| Flip Out | 3/65 Reserve Drive, Mandurah, WA 6210 |
| Gravity ETC | 43 Norton Promenade, Dalyellup, WA 6230 |
| Latitude | 35/57 Joondalup Drive, Edgewater, WA 6027 |
| Rebound Arena Indoor Trampoline Park | 6/2 Blackburn Drive, Jacquard Way, Port Kennedy, WA 6172 |
| Xcape At The Cape | 4 Quindalup Siding Rd, Dunsborough WA 6281 |
Are Trampoline Parks Safe?
Injuries sustained from trampolines parks can range from small to major injuries. Trampoline Parks are a great way to keep your kids entertained and release all the energy they've been storing. However, you need to consider some potential safety risks your kids could face.
Some of the most common injuries sustained from trampoline parks are collisions between other kids or users. Collisions can cause headaches, broken noses or busted lips. To ensure this doesn't happen, make sure your kids stay a safe distance from others when jumping.
With multiple kids jumping on the same trampoline mat, it is possible they land incorrectly due to the timing of each jump from nearby children. They could sprain their ankles or injure their legs. Similar to avoiding collisions, a way to avoid incorrect landings, is to ensure your kids stay a safe distance from other bouncers.
Parents have opted into buying their own backyard trampolines as they are much safer than bringing their kids to trampoline parks.
No Trampoline Park Near You?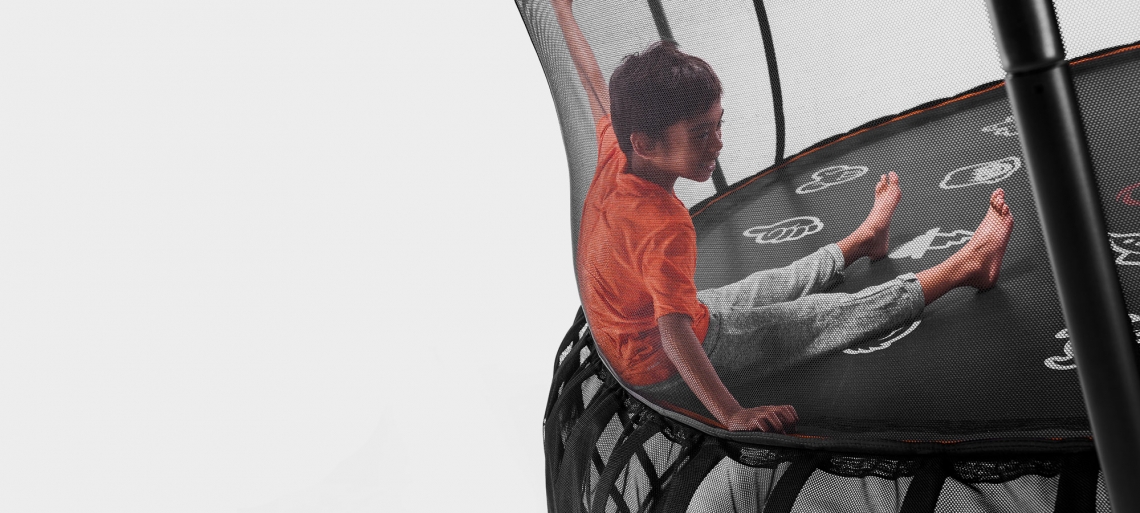 If you don't have a trampoline near you or your kids want the adrenaline of jumping around all the time, we suggest purchasing your very own trampoline! You'll be able to supervise your kids much more closely and there are no time limits to how much fun they're allowed to have.