Trampoline design has come a long way. Many of us grew up with a backyard trampoline—probably one without any safety padding or netting. Maybe you broke your arm on the frame of one of these earlier modern trampolines, or maybe you got your little toes pinched in the spring coils. It's no wonder that some older parents are wary of trampolines; they probably had to look after you when you hurt yourself!
Last week, we talked about the very beginning of the bounce. Today, we want to explore the modern developments in trampolines since they found their way into our backyards. How have the early models that we mentioned been improved upon, and what has Vuly done to ensure we have safe trampolines that are bouncy as possible.
Trampoline history – The first backyard models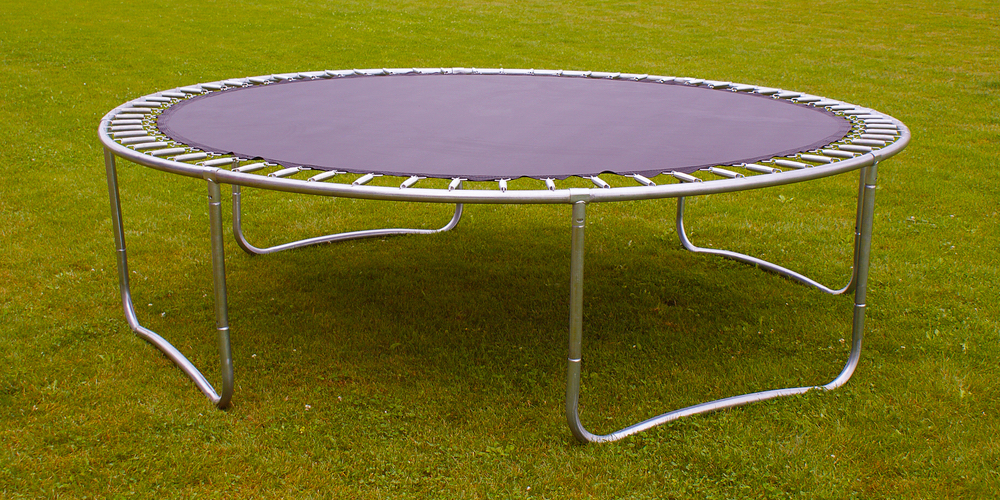 While trapeze artists started using trampolines in their performances, and soldiers in the second World War used them to train, the true destiny of the trampoline was the backyard. We've all seen the first of these trampolines, which started conquering homes in the 80s and 90s—the rectangular, rusted frames, with wonky legs and no enclosure at all.
While they did provide hours of fun for countless kids, many also left those kids with broken bones and concussions. Safety consideration, from the manufacturers, was pretty poor in those days. In fact, injury claims were what drove the trampoline's inventor, George Nissen, out of the business!
Trampoline history – The safety enclosure and padding
Coming into the 21st century, trampoline design took a leap forward. Recognising the value in improving the safety of their products, trampoline manufacturers started to incorporate foam padding over their springs. Most of these pads, however, were not suited to the weather that can come through our backyards. They faded, wore and disintegrated in remarkably short time—eventually revealing the springs underneath them anyway.
Later, safety enclosures became popular to prevent jumpers from falling off the trampoline or onto the frames. While a great step towards safe bouncing, the netting suffered from both poor tensile strength, and was often made from harsh material that irritated the skin. Some nets didn't even prevent bouncers from landing on the frame because it was actually inside the enclosure!
Trampoline history – The Vuly revolution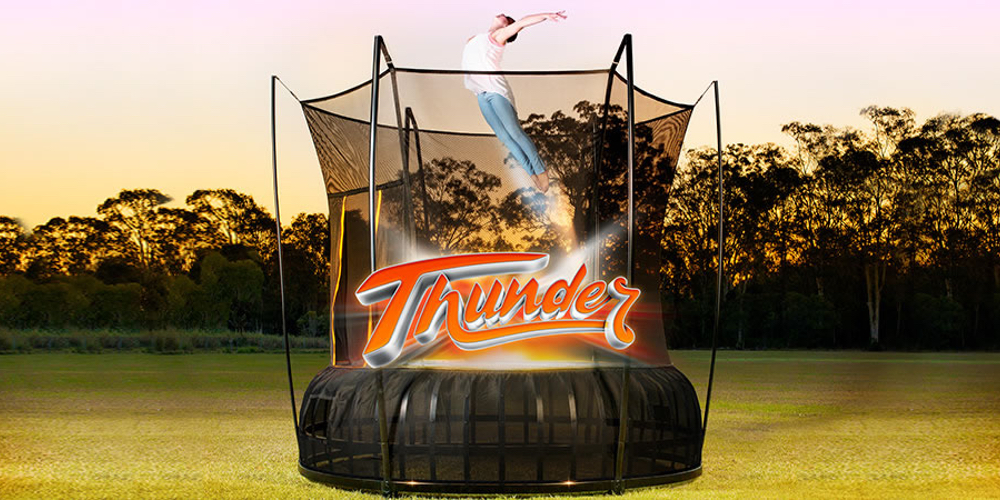 It wasn't until the late 00s, when Vuly (then called Trampolines Australia) was founded, did trampolines get the shake-up that they deserved. With a focus on complete safety and longevity, Vuly stormed the Australian market with its first trampoline enclosure system, which comprised of a series of force-absorbing rings. Vuly has developed this model successfully over the years, until it became the refined Classic that we know today. See some first-hand reviews of Classic right here.
Inspired by the Classic's triumph, we later committed to completely revolutionising the backyard trampoline's design, which lead to us creating the Thunder Summer, the only backyard trampoline in the world to use ultra-safe leaf springs—creating a completely soft edge. We've spent countless hours in our R&D lab finding ways to improve our safety standards and boost the longevity and performance of our trampolines.
Do you remember your first trampoline? What was it like compared to a modern Vuly? We bet that there were a lot more broken bones back in those days!