Buying a trampoline for your kids is always a memorable moment! When you first see the joy on their faces as they first start bouncing and playing on their trampoline, you'll know that you've made the right decision. However, to make the biggest impact and to ensure that your kids get the most out of their new jumping equipment, it's important to make your purchase at just the right time.
There are many ways to decide when it's the ideal point to make your trampoline purchase. We've listed a few factors here that you should consider to help you both create the perfect moment and get the longest use.
Age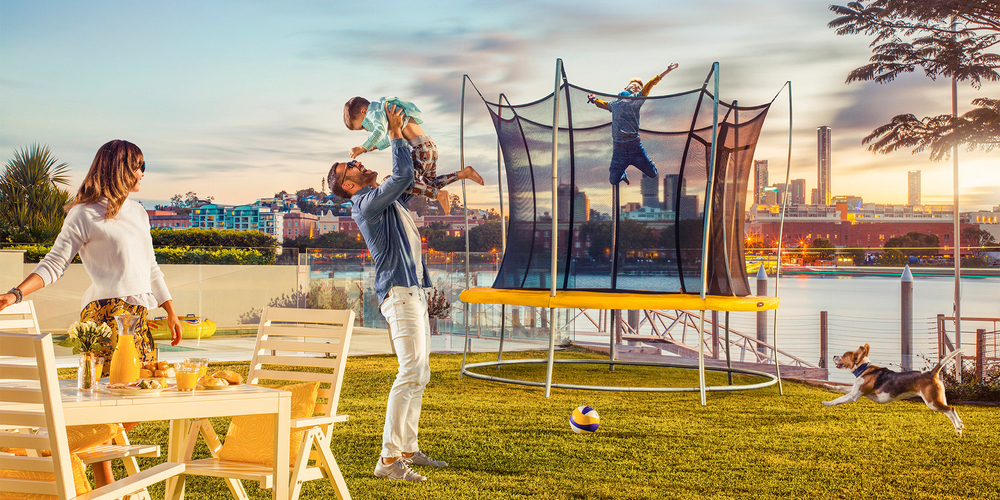 The age of your kids is crucial to consider. If they're too young, they're unlikely to have any interest in the trampoline, let alone be able to climb in and out of it on their own. Similarly, if your children are older teenagers already (and aren't gymnasts), a trampoline may seem too childish for them and you're unlikely to get as much longevity out of your purchase.
The golden age for a trampoline is from the ages of 6 and above!
Behaviour
Maybe your kids aren't always as well behaved as they should be, and that's okay; nobody's perfect! However, with this in mind, will they use the trampoline responsibly? When buying a trampoline for your kids, you don't want to do it if you think that they're likely to disobey the important safety rules. Does that sound like your children?
Jumping from higher platforms onto the trampoline, double-bouncing to go higher than the enclosure, trying to run and jump as hard as possible into the safety net... These are actions that you should trust your young ones not to do, even if you purchase a trampoline as safe as a Vuly!
Birthday and Christmas
A trampoline makes for the perfect birthday or Christmas present for kids at the right age. There are two ways that you could go about this for a birthday surprise. Either wrap up the Vuly trampoline box in wrapping paper and get your kids involved in the setup, or you set up the trampoline in secret and surprise them on Christmas morning or their birthday! That way the trampoline will be ready for them to play on right away.
If you've got your eye on a Vuly trampoline for a gift, keep in mind that the trampoline box is pretty big and is branded, so you may have to get creative with a disguise or hiding spot. With that being said, the size of the box alone will get your kids excited to open it and find out what's inside.
Season
Consider the time of year when making your trampoline purchase. If you live in a location that gets bitterly cold in winter, the kids may be less keen to go outside and bounce around. Alternatively, if where you live is prone to long periods of rain, storms, and scorching heat in the summer, playing on a trampoline may be equally off-putting.
To avoid these weather extremes, and to make sure your kids get the most out of their trampoline from the get-go, buying at the start of Spring or Autumn will always be the best bet.
Get the kids involved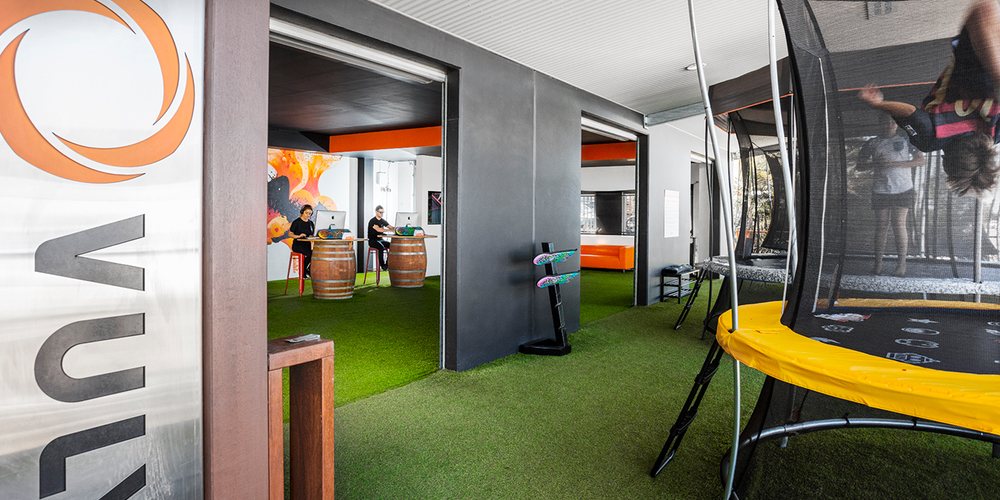 You don't always have to buy a trampoline for a special occasion. In many cases, the safest bet is to buy a trampoline when the kids are involved in the process. This way you know that they'll love the trampoline and they'll get an extra thrill out of knowing they were able to pick it out for themselves.
Come down to the Vuly Showroom in Brisbane or find a demo model at one of our Authorised Resellers. Your kids will be able to test for themselves and choose the model that's perfect for them!