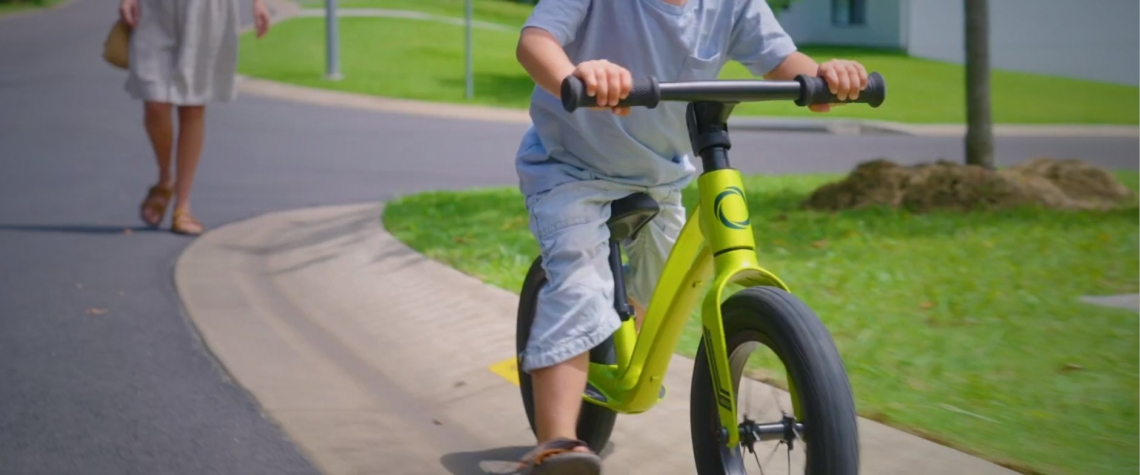 Balance bikes are a great way to get your kids on their first set of wheels. It gives them independence and a better way to teach them the core skills needed to ride a standard kids bike. Although they are designed to be more intuitive for children, some kids and parents may still find it difficult to get them started.
We've provided some top tips to help you teach your kids to ride a bike, which include
Introduce them to a balance bike at a young age
Be prepared before they get on the bike
Getting the right sized balance bike
Be encouraging
Learn the stages of riding a balance bike
Introduce them to a balance bike at a young age
The general rule of thumb is, kids can start riding a balance bike at 2 years old. But, some toddlers can even start at 18months. This will all depend on your child and their development.
Be prepared before they get on the bike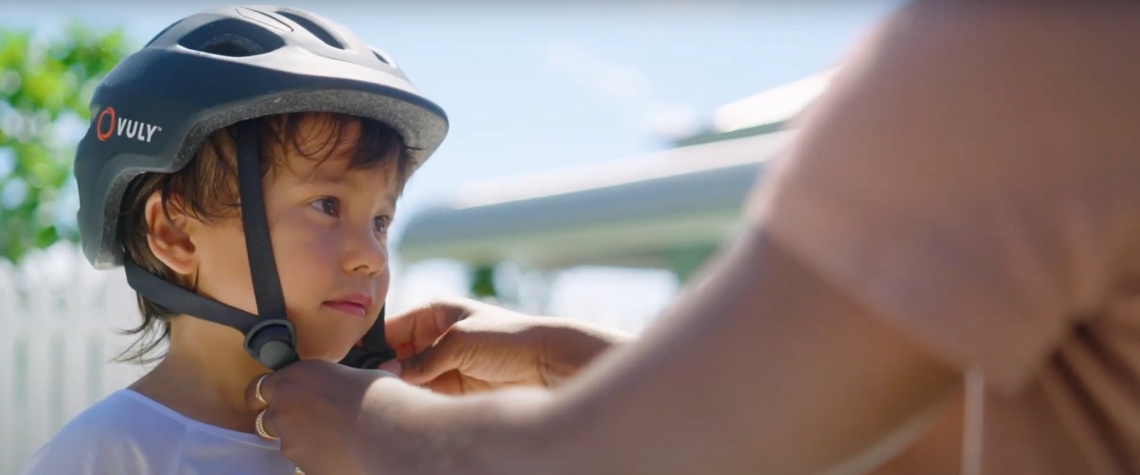 Make sure you and your child are all prepared to ride a balance. Just like riding a normal bike, all the safety precautions are needed. This includes wearing a kid's bike helmet and strapping on some knee and elbow pads for extra protection. You can read more about kids bike safety here.
Getting the right size balance bike
It's important that your kids can firmly plant their feet on the ground whilst sitting on the bike. This will ensure they're able to walk and push off on the balance bike comfortably. If the balance bike is too big, they might have some trouble keeping the balance bike upright.
Be encouraging and be patient
It's important to stay positive when teaching your little one to ride a balance bike. Remember this could be unfamiliar territory for them and you need to be patient. If you find that your child is a bit anxious about getting on, give them some reassuring words and if they're still not able to get on, you could try another day.
Learn the stages of riding a balance bike
Riding a balance bike may seem like an easy task, but if you understand the 3 main stages there are to riding a balance bike, you'll find teaching your kids to ride one much easier
Standing & Walking
Have your kids stand over the bike frame and let them move the bike at their own pace. Some kids prefer to do this first and they like taking control over the bike. Even though they're not yet sitting on the seat, this is a good step to know they're comfortable with the balance bike. Let them do this for as long as they need. It's important to know that most kids remain in this stage the longest.
Striding
The next step from the walking/standing stage is striding. This is when they're comfortable enough to sit on the bike. Again, they're not yet gliding, but your kids will enjoy being at ease with the balance bike and moving it as they please. Most kids will be using their balance bike to stride and that's perfectly fine.
A great way to encourage your child is to have them around other kids with balance bikes. This creates an environment where they can be excited to ride and join everyone else.
Once they get comfortable they'll start to run with their bike and be sure to keep up with them! The running part won't last long, because they'll soon move to the next stage of Gliding.
Gliding
As your little one gets faster the amount of time their feet spend on the ground will decrease and next thing you know, they're gliding! Working their way onto this stage, they'll start using those balancing skills that are essential to riding a normal bike.
You can encourage your kids to move onto this step by finding a slight slope on the driveway or grassy hill. There are no real limits to how long they stay in this stage. Let them have fun and enjoy the balance bike to the fullest! If they should move onto a bike with pedals, a good indication is if they start to grow out of it.

We hope this gives you some confidence to teach your little one how to use a balance bike.

And if your kids move onto a normal kids bike, Be sure to check out our guide to teaching your kids to ride a bike here.