A lot has changed from swing set frames of the past. You might remember this popular backyard fixture, like a Hills swing set, complete with seat, see-saw, and baby swing.
However, the modern swing set has come a long way. Not only has the quality improved, but so has their functionality.
At Vuly Play, we are proud to be one of the leaders to revolutionize the humble swing set.
Our 360 Pro swing sets are a true evolution on the classic design – sturdy, high-quality frames that allow you to customise swing set accessories to how you see fit.
This allows a high range of flexibility that provides a range of benefits including:
Choosing the swings and accessories your kids prefer
Allowing swings and accessories to be easily swapped and change to ensure the fun never ends
Having the capability to swap in new swings that meet your children needs as they get older
See our full range of swing set accessories to chose from below - you'll be spoilt for choice!

Contents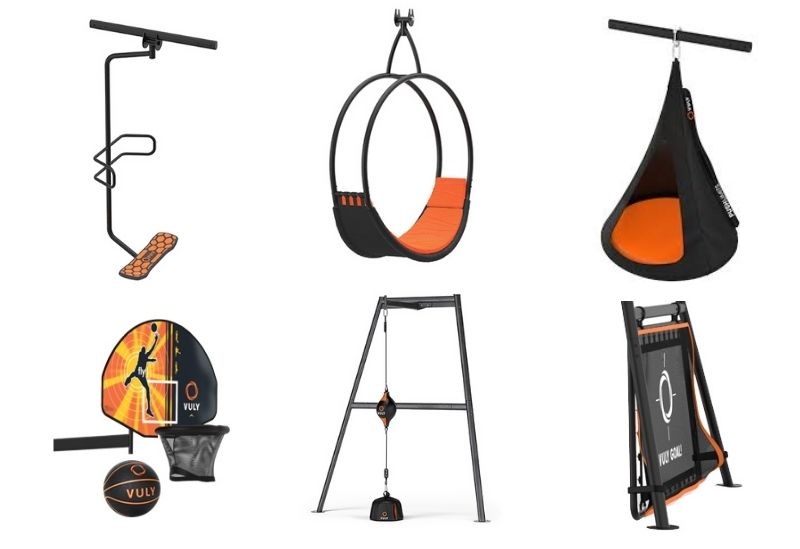 360 Spin Swing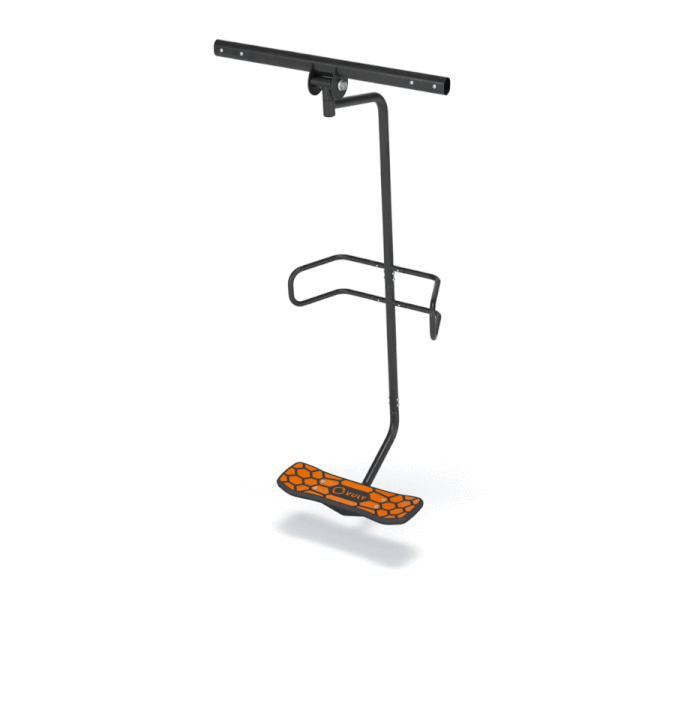 We start off with a bang! The 360 Spin Swing – the only swing to rotate 360 degrees.
Our cutting-edge innovation has led to a swing that offers complete play freedom, offering full rotational movement, along with the traditional back-and-forth motion.
Not only does it offer safe fun for everyone but also assists with balance and motor skills. This is especially important for kids with special sensory needs.
Like every Vuly accessory, the 360 Spin Swing is built to our high standards, using premium steel components to prevent rust. And we back our claims, having tested the 360 Spin Swing for over 10,000 swings – which is a massive 5 years of simulated play for a 60 kg user.
360 Ring Spin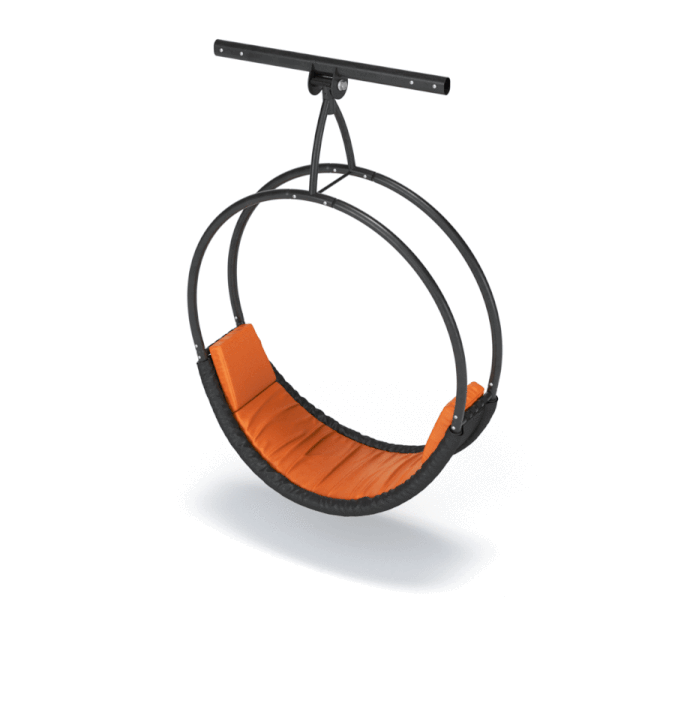 With the popularity of our 360 Spin Swing, it only made sense to further evolve this design. Enter the 360 Ring Swing, the epitome of comfort playtime to allow for the perfect chill-out session.
Sit back and relax on its plush halfpipe cushion and pillow combination – great for reading a book, or for an afternoon nap.
Its premium construction featuring deluxe powder-coating, the 360 Ring Swing is designed to last the distance, while looking great doing it!
Hanging Cubby Swing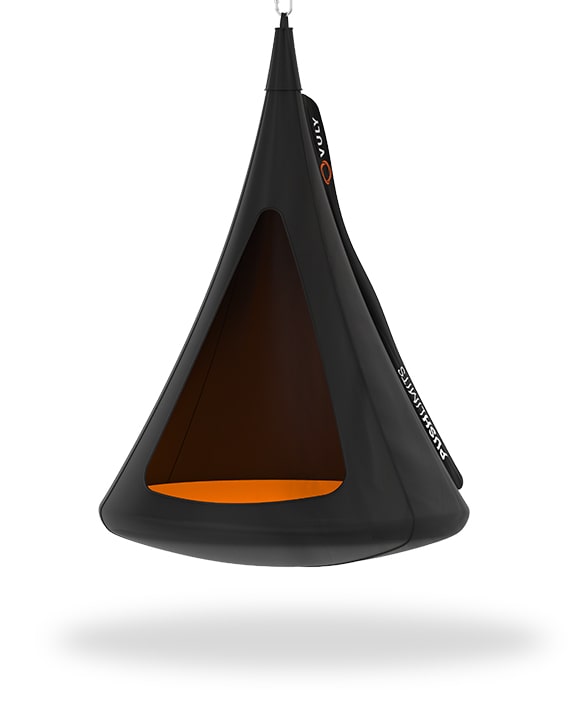 Is your kid asking for a cubby hideout? Well, we have a fantastic solution – our Hanging Cubby Swing.
As both a cubby and a swing, it's the ideal private space for kids to attain some much-needed downtime, while gently rocking in the breeze.
Made soft and robust, the polyamide enclosure ensures children are protected from the Australian sun, while also being tough and long-lasting.
And with a handy light included, night-time adventures are sure to keep them immersed for hours on end.
Nest Swing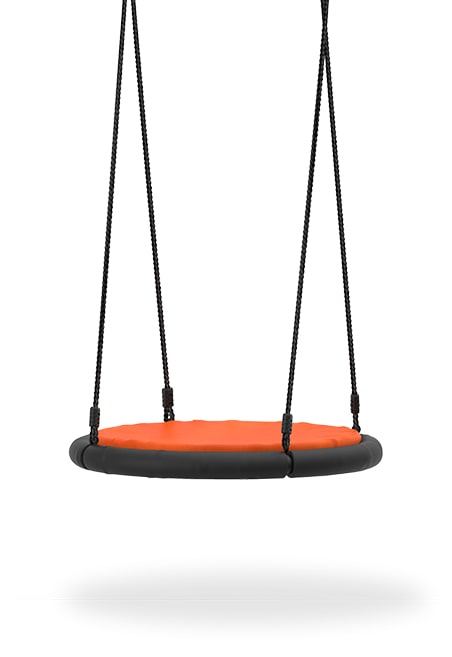 If a cubby house isn't needed but comfort is still important, then perhaps our Nest Swing would be an excellent alternative!
This adaptable and spacious swing takes the best of a traditional swing while offering additional space and an extra soft seat base.
The size allows for children to sit cross-legged and can be a good way to teach meditation and mindfulness.
Built strong, its solid knotted rope makes certain kids remain safe as they center themselves, softly swaying in the breeze.
Bounce Swing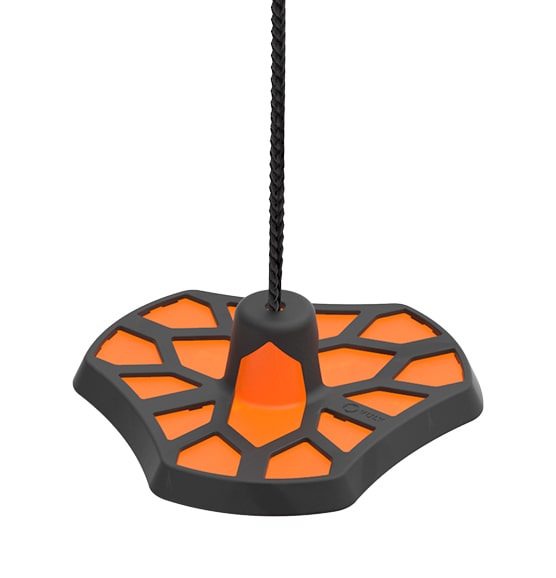 While most swings involve the act of sitting, sometimes it's nice to shake things up a little and our Bounce Swing does just that.
It's a unique bounce that incorporates a self-propelled rebound, so kids can go up and down, while moving back and forward!
The child bungee cord used for attachment assists with the springy bounce motion, while also being extra tough to assure their safety.
With the base made from a robust plastic base and two thick foam pads to protect hands, our Bounce Swing will be a backyard staple for years to come.
Bed Swing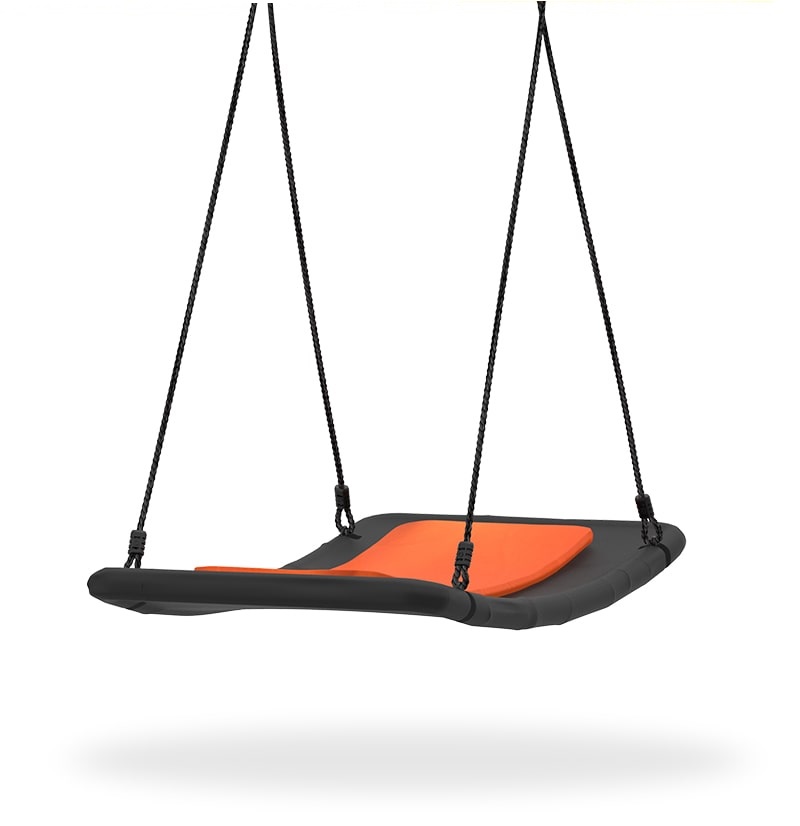 Sometimes you just want to maximum your comfort and enjoy the simple pleasures in life.
With this in mind, we have created the perfect swing that embodies those sentiments – our famous Bed Swing!
Take off a full load and unwind on our extra padded, cushioned base. It's the perfect addition to your backyard to help young minds regenerate and feel calm.
Throw on a blanket and you have a ready-made swing that is sure to be a favourite in the family for relaxation.
Wrecking Ball Swing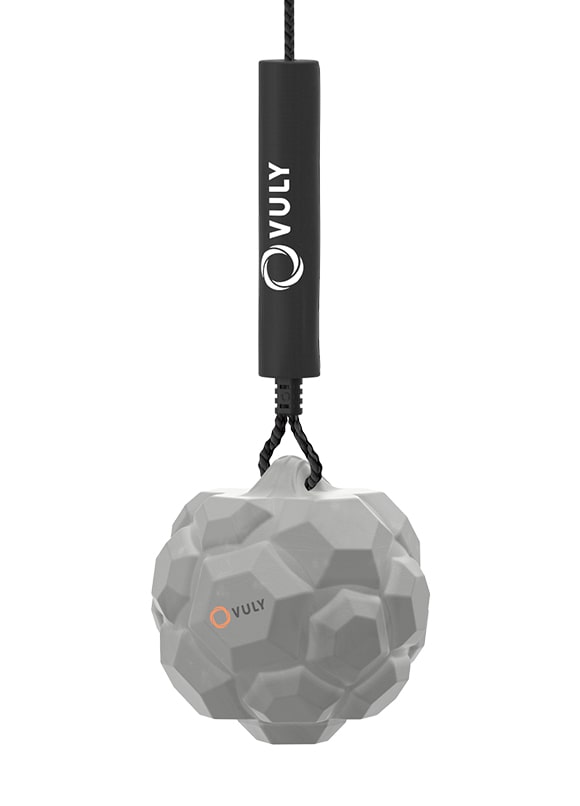 Looking for something a little different when it comes to swing accessories? Don't worry, we've got you covered with our Wrecking Ball Swing!
With the optional bungee rope, it combines the rebound momentum of our Bounce Swing, while still allowing a surface for your kids to sit on. So, whether they want to stand or sit, the Wrecking Ball is ready for action.
And with its unique shape, there a range of games you can create that take advantage of the Wrecking Ball, allowing it to be much more than just a swing.
The sturdy plastic design means it will stay safe and secure, allowing for hours of entertainment in your backyard.
Seesaw Swing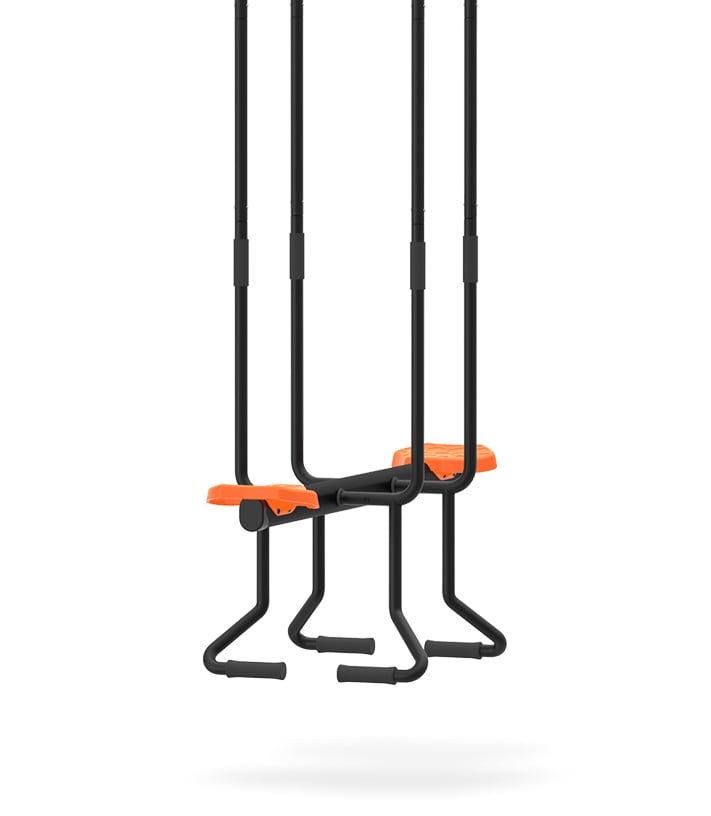 One of the all-time staples in swings for kids, the Seesaw Swing is made for two, allowing siblings or best friends to play together.
We've designed our Seesaw Swing to make certain it can hold the weight of two users, using the same quality, double galvanised tubing found in our trampolines.
Modelled after kids' bikes, our Seesaw Swing includes moulded plastic seats, vertical handlebars, and comfortable foot-pedals.
Toddler Swing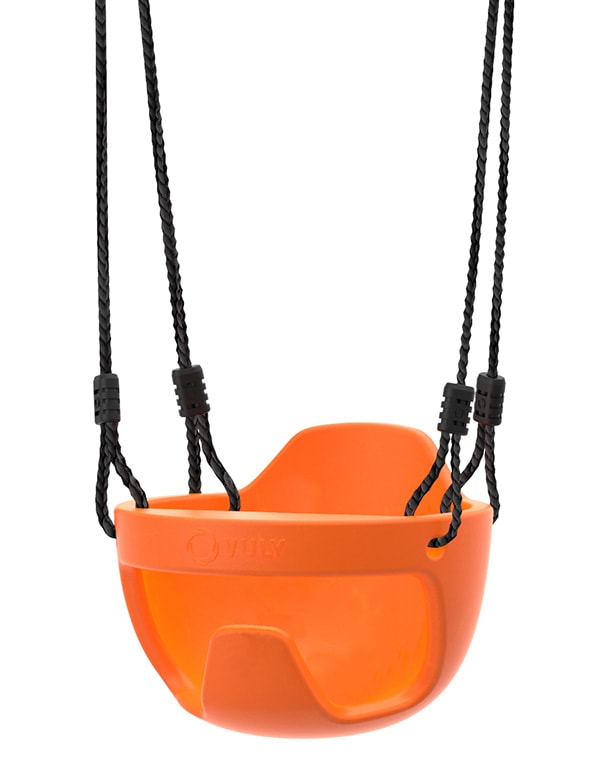 Our 360 Pro swing sets wouldn't be for the whole family without a swing designed for the younger members of your family.
Suitable for children over 18 months of age, we've created our Toddler Swing for maximum safety for your total peace of mind.
With its secure hold and non-slip design, the modern bucket keeps toddlers secure, allowing you to control how they swing and have fun.
The included bungee ropes add an extra dimension of bouncy play, offering a swinging experience like no other for little ones.
Classic Swing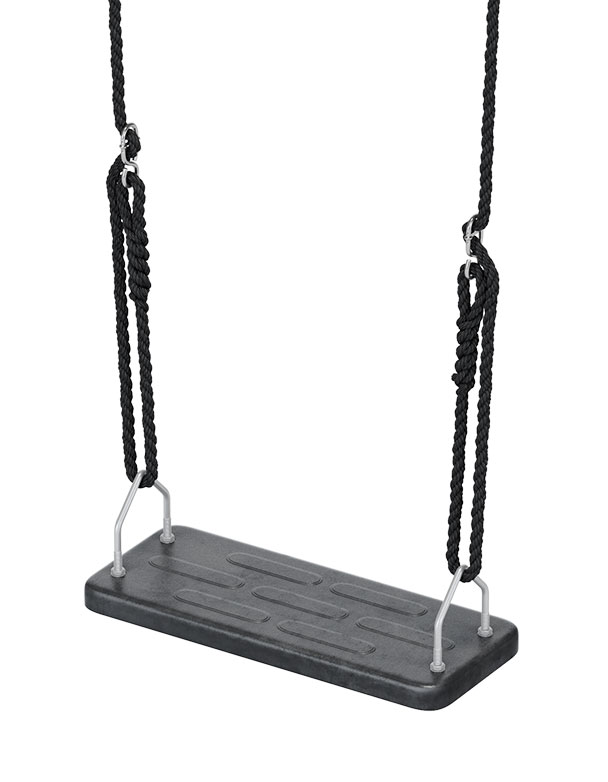 Sometimes you just can't beat a classic. Our Classic Swing is a modern take on the swings of the past.
Built extra tough and for both high and low swings, at slow and fast speeds, you know you're getting the best performance with Vuly.
The wide seat base is made from thick plastic that's extra wide for comfort while being reinforced with webbing patterns to keep kids extra secure.
Basketball Set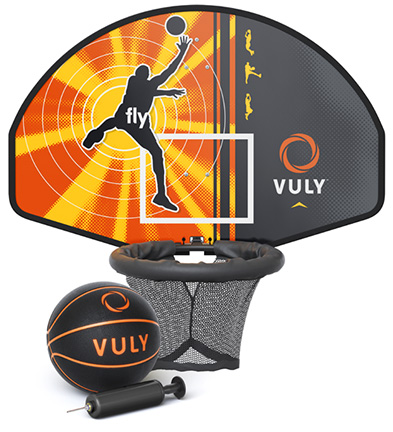 A staple of our 360 Pro swing sets at Vuly is that they are more than just conventional swing frames. Following this concept, 360 Pro offers swing accessories outside traditional swings.
Our Basketball Set attaches to the swing set's steel tubing, providing entertainment for children outside of swinging.
Every basketball set comes with a free ball and pump, so you are totally ready to go and see who's the point-scoring champion in your family.
Soccer Goal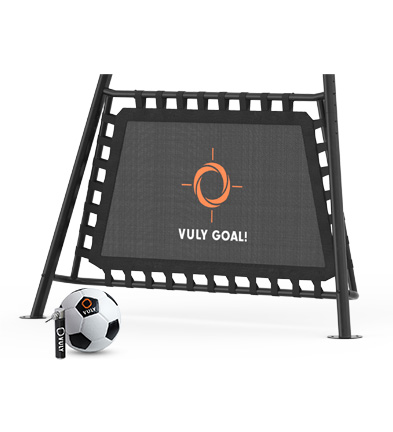 Your kids want to practice their soccer skills? Our soccer goal is the answer, securely attaching to 360 Pro frames with strong clamps.
With its springy design, the Vuly Soccer Goal rebounds the ball back to you, allowing it to be the perfect accessory to practice goal-kicking.
With a target included on the goal, children can also test their accuracy and coordination, helping them become a soccer superstar.
Even better, our Soccer Goal comes with a free ball and pump.
Water Mister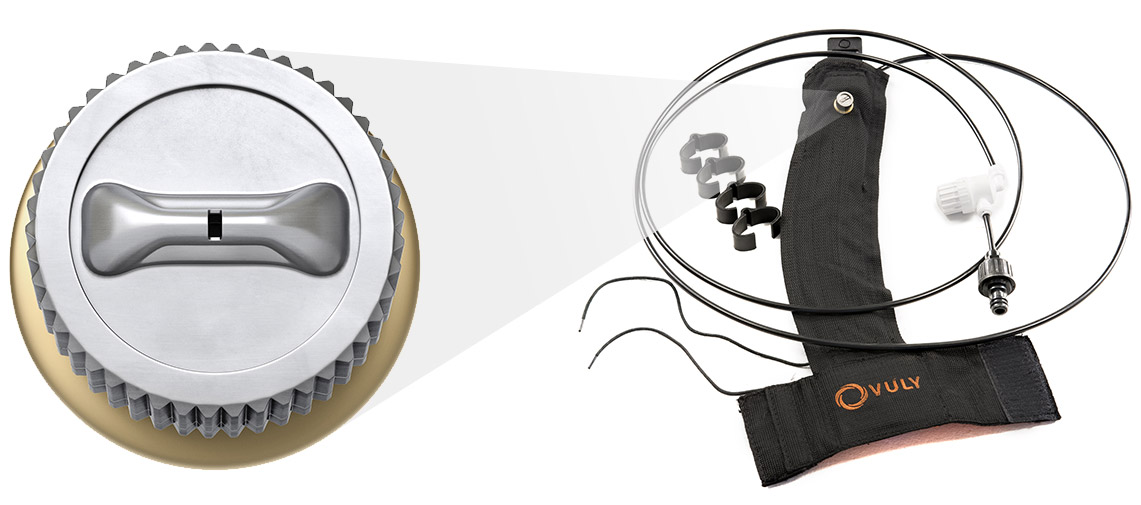 There is one sure way to increase the fun with play equipment, especially on hot summer days – add water into the mix!
Our Water Mister is a fantastic way of cooling down your kids from the heat, dispersing a fine, droplet mist.
Simple to attach to the swing set frame and easy to connect to your hose, our Water Mister lets you control the flow of water from the attachment itself.
Punching Ball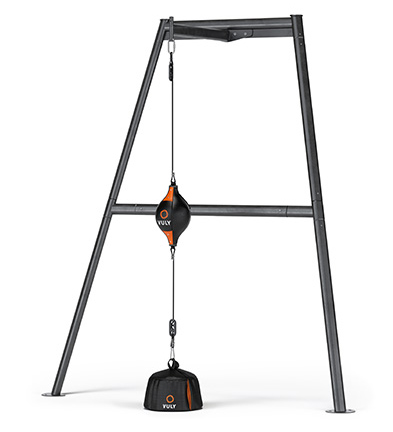 Made with the whole family in mind our Punching Ball attachment turns the 360 Pro into an exercising machine, helping keep kids active.
This tough sandbag can take the punishment of jabs and uppercuts, while still being suspended on responsive ropes that offer full responsive feedback.
Practice alongside your offspring to teach good fitness principles that will stay with them for life, or simply have some fun to see who can achieve the strongest punch!
Monkey Swing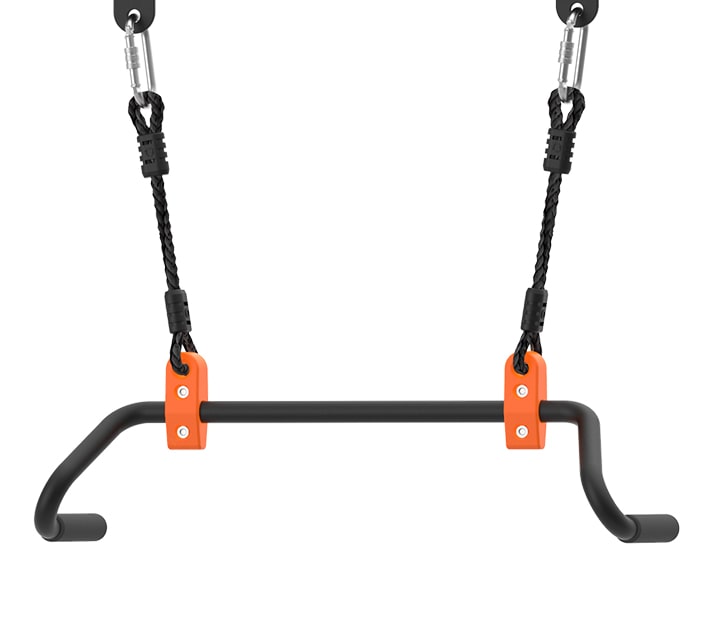 Ready for a real workout? Our Monkey Swing is what you need, allowing adults and kids alike to swing, do pull-ups or chin-ups.
We've made sure the Monkey Swing can take the weight and strain that makes it ideal for your family fitness sessions.