If this time of the year is hard on you, imagine what it's like for your backyard trampoline! It's searing hot one day and pouring down rain the next—often windy and sometimes even cyclonic (if you're in the tropics).
Leaving your Vuly trampoline up through all of this volatile weather will likely mean that it'll need some extra love and care to keep it looking its best. It's important to us that your trampoline lasts for as long as possible, and today, we're going to talk about what you can do to make sure that it does. Want to know what other customers have said about thier Vuly? Read their Classic trampoline reviews.
Trampoline summer care – Disassemble and store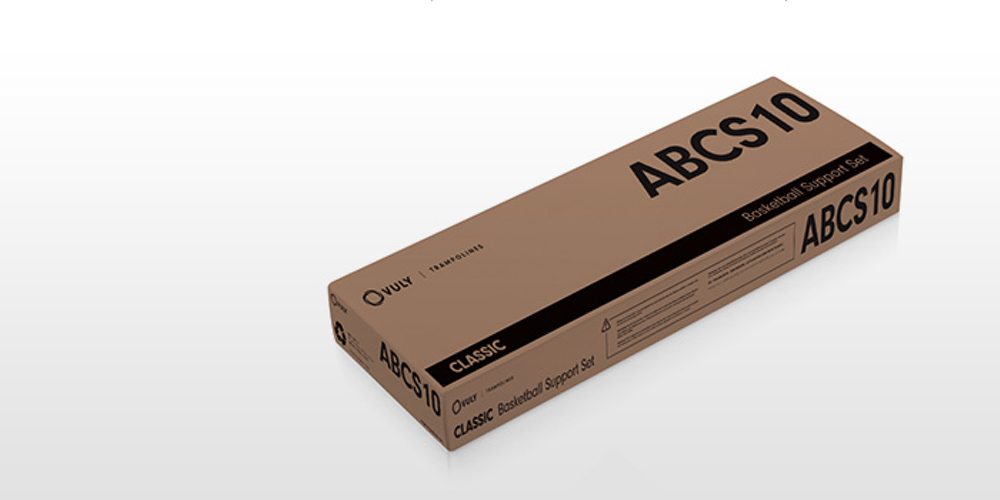 The best protection for your trampoline in rough weather is disassembly. If—for at least a few weeks—you know that it'll just be too humid outside for the kids to want to play, take down the trampoline and store it in a cool, dry place in the original packaging. This will ensure that when you do come to use it, your Vuly is in tip-top shape.
While disassembly can sometimes be an inconvenience, we've done our best to make sure that our trampolines are the easiest on the market to take apart. Our recently updated video and text instructions also make the re-installation process simple.
Tip: If you have no room to keep all the trampoline components when not in use, take off and store only the textiles and net poles, while securing the frame with our Anchor Kit.
Trampoline summer care – Remove your Deluxe Tent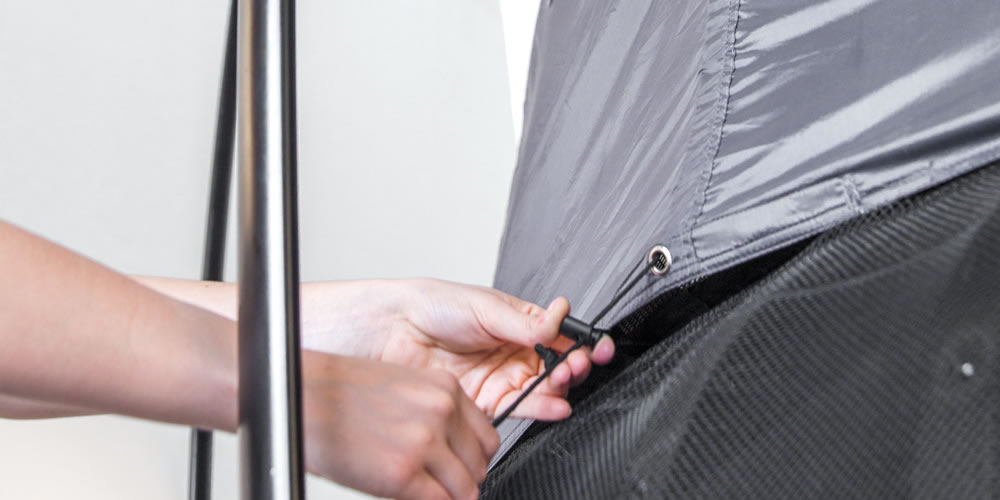 Your Deluxe Tent is perfect for a night of backyard camping or a day of sun-safe outdoor play, but you should remove it when it's not being used. Although we've made the hardiest trampoline tents possible, they're still susceptible to tearing, or pulling on the net poles, during high winds and inclement weather.
We've introduced sturdy, fibreglass reinforcements to our Thunder Summer Deluxe Tent—based on your feedback—to improve the tent's rigidity and to reduce instances of tearing, pooling and buckling of net poles. However, even on Thunder Summer, the best shielding from weather is still removal and safe keeping.
Trampoline summer care – Clean up after rain
If you have left up your trampoline, and you've experienced the rain that comes with a typical summer, remember to wipe off any residual water on your trampoline with a dry cloth—particularly the mat and net. If you leave any moisture to dry in the sun, it may discolour and weaken these materials.
Even if you don't intend to bounce on your Vuly, clear away any fallen debris as soon as you can. Sticks left on the mat may get blown into the net and cause holes. You should also readjust your safety pads—tipping out any trapped water to avoid internal rusting.
Trampoline summer care – Move to a shady area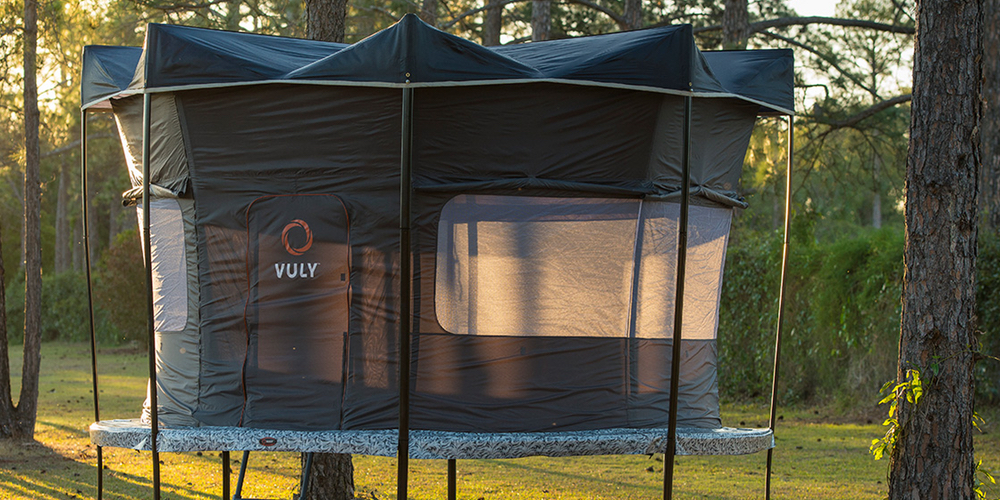 One of the easiest things you can do to prevent sun damage is simply to move your trampoline to the spot in your backyard where it will receive the most shade at the brightest and hottest time of the day (around midday). This will help to reduce any damage from prolonged exposure to UV light
You can also slip on a Shade Cover to provide additional sun protection. Our Shade Cover has been tested in the harshest, long-term sunlight; we're confident that you can attach it to your trampoline and benefit from a little more UV shielding without having to worry.
Do you actively protect your trampoline during the cruellest months of the year? Tell us how you do it!