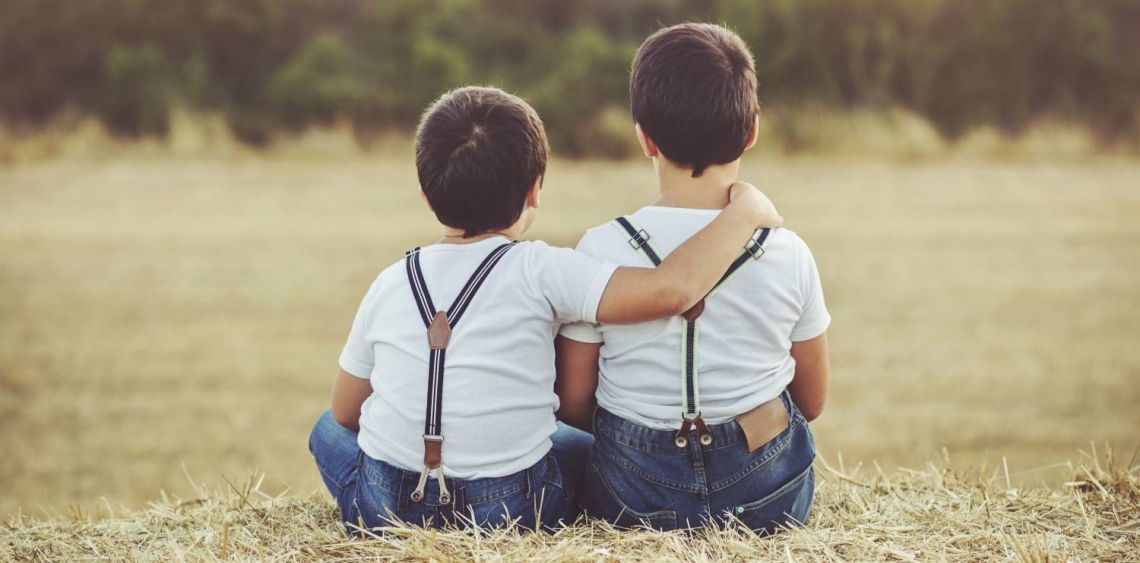 Here's a day you'd surely want to get around. Put a pause on all the yelling and tantrums and celebrate National Sibling day.
What is National Sibling Day?
Siblings day is celebrated every year on the 10th of April in the USA and Canada and has been gaining popularity over the years in Australia. And rightly so, Siblings day celebrates the relationship between brothers and sisters and encourages them to bond and appreciate each other.
Vuly has put together a list of games and activities your children can enjoy during this day!

Games & Activities to Play on National Siblings Day!
Dress-up Photoshoot
Set up a cute little photoshoot with your kids. Get them to wear matching outfits or have them dressed up in their favourite duo! This one will surely be one for the memory books! You could even set up the self-timer and join in on the fun.

Siblings Trivia
This one required a little preparation. Have your kids answer questions about each other and find out who knows who the best!
Here's how to play:
Firstly, put together a list of questions you want to ask your kids like their favourite colour or their favourite food. Record the answers.
Now taking turns, ask each kid a question about their sibling and tally up the score!
This is a great way to have each sibling learn more about each other.
Play Charades (kids vs parents)
This one encourages your kids to gang up on their parents. (you've been warned)
Have a kid vs parents charades game. The rules of normal charades apply the only difference is, you're up against your own children and trust me when I say the competition will be much fiercer!
Having the children in one team aiming to achieve one goal (beat the parents) will let them bond together.
Bake something together
Baking is a fun and yummy way to have your kids bond during siblings day. It also teaches them about teamwork and how working together can have some very delicious benefits! Just make sure you supervise them and handle all the "dangerous" things like using a blender or a knife.

Make an arts and crafts project
Have them create hand-made gifts for each other with a little arts and crafts project. Your kids will love getting crafty and you receiving a thoughtful present made from love.

And there you have it, a successful Siblings Day waiting to be had. If your kids are enjoying any of our products like our famous trampolines or award-winning swing sets during this special day, remember to tag us!