With the return of beautiful, warm weather, there is no better time to hit the streets to explore our wonderful city (and the home of Vuly)—sunny Brisbane! We've spoken before about local, family activities for Spring, but today we wanted to talk about great places in Brisbane for you to eat healthy food, and enjoy in active exercise.

Here at Vuly, health and fitness is a priority; we've put together a range of fantastic activities for the whole Brisbanite family, which support active lifestyles without compromising on fun.


Brisbane health and fitness trail – Brisbane Riverwalk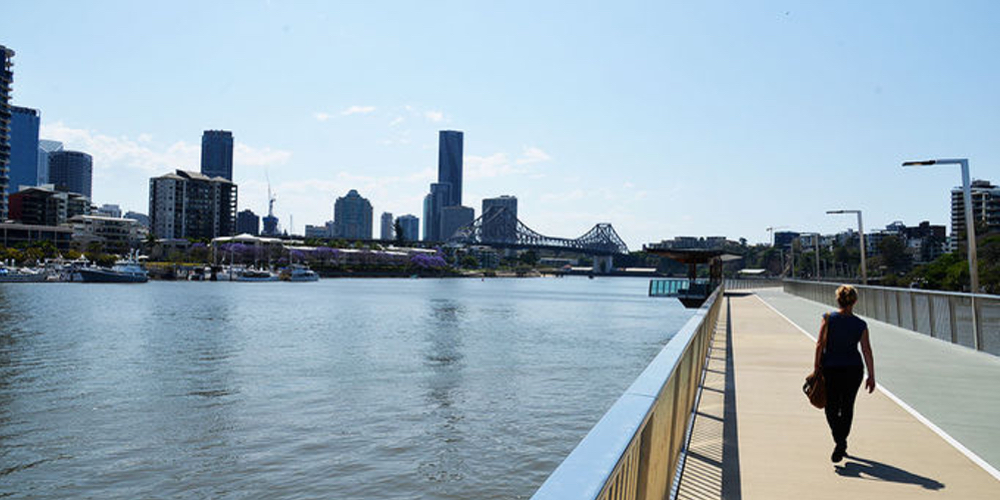 Source: Must Do Brisbane
Brisbane's Riverwalk is 870 m of 'floating highway', which runs from New Farm to the CBD. Designed for pedestrians and cyclists (not to mention little scooter-riders), the walk is a great way to see the city from a different perspective. Remember: hats and sunscreen are essential for this activity; you don't want to get too much of that Queensland sun!

Visit www.mustdobrisbane.com for more information.
Start point: Riverview Ct, New Farm (river tip of Merthyr Rd).
End point: Howard Smith Wharves.
Brisbane Health and Fitness Trail – Coco Bliss Superfood Bar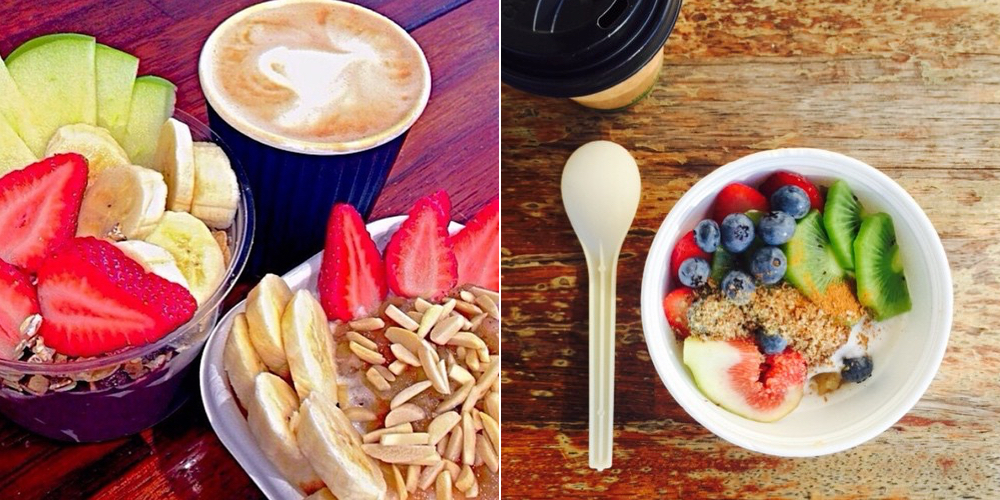 Source: Coco Bliss Facebook


Satisfying your sweet-tooth cravings in the healthiest way possible is the buzzing Bulimba favourite, CocoBliss: a superfood haven that offers a range of fruity treats, which look as good as they taste.

The majority of the menu is raw vegan, and every item is refined sugar-free. It's a fantastic option for kids with allergies. The acai bowls are a crowd-pleaser, and with flavours like Cherry Ripe and Apple Crumble, it isn't hard to see why! CocoBliss is a great spot for a quick, healthy breakfast or morning tea.

Visit www.cocobliss.com.au for more information.
Location: Shop 1/210 Oxford St, Bulimba.
Opening hours: Mon - Sat, 6:30 am - 4:30 pm
Sun, 7:30 am - 4:30 pm.


Brisbane health and fitness trail – Kangaroo Point cliffs
Source: Visit Brisbane

Any Brisbane resident would agree that the Kangaroo Point's cliffs are the most scenic fitness zone in Brisbane. Tackle the infamous stairs, which run from the base of the cliffs up to the rocky peak, in time for sunset. The true spectacle is from this vantage point; it overlooks South Bank, the winding Brisbane River and the glittering city.

Alternatively, settle in for a picnic or BBQ in the gardens at the base, and watch on in awe as rock climbers scale the 18m cliff face—a particular treat at night when the cliffs are glowing with spotlights.

Visit www.visitbrisbane.com.au for more information.
Location: River Tce, Kangaroo Point.
Brisbane health and fitness trail – Riverlife Kayaking and Paddle Boarding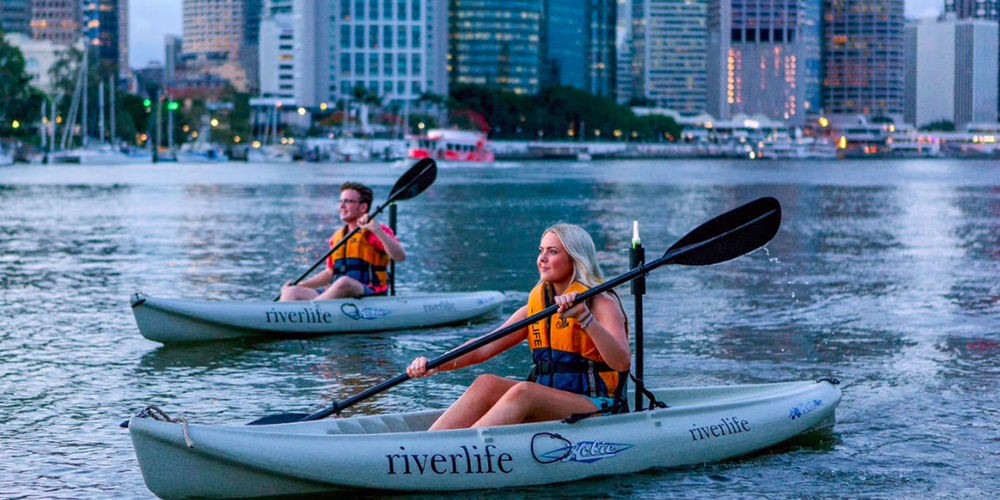 Source: Riverlife
Just below the Kangaroo Point cliffs is adventure company, Riverlife, which operates a range of exciting activities for the whole family. If you've been inspired to go rock climbing, book in a family session to see what you're made of!

Perhaps river paddle-boarding is more up your kids' alley? You could hire some bikes and hit the tracks. Also popular is the Riverlife's Saturday night river kayak and BBQ package. Participants glide up the river, which is illuminated by city lights, and kayak down to a delicious dinner back at the base.

Visit www.riverlife.com.au for more information.
Location: Base of cliffs at River Tce, Kangaroo Point.
Brisbane health and fitness trail – Pineapple Express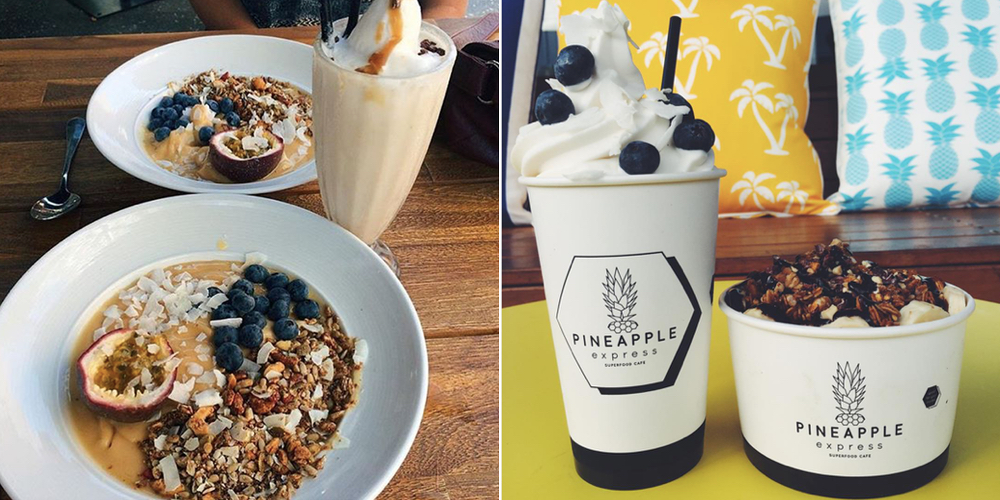 Source: Pineapple Express Instagram
This newcomer is making waves in the city's health circles! With a cafe menu designed around being 'good for your insides', Pineapple Express offers breakfast, lunch, drinks and snacks. Start the day with their Stuffed Mushrooms, Protein Pancakes or a Green Breakfast Bowl. Tuck into a serve of Organic Nachos or one of the many Naked Burgers for lunch.

The cafe also offers a huge range of smoothies and served in a relaxed, 'bar-like' location. Try their much-hyped Coco Whip—a creamy, dairy-free soft serve made from coconut water topped with healthy sweets!

Visit www.pineappleexpress.com.au for more information.
Location: Shop 9, Portside Wharf, Hamilton.
Opening hours: Mon - Sun, 5:30 am - 5:00 pm.
Kitchen open: Daily, 7:00 am-2:00 pm.

What's your favourite healthy café or local activity? Brisbane has so many hidden gems; we'd love to try everything out!