Tired of hearing those 2 words "I'm bored!" over the school holidays? This year we've prepared activities to do over the school break that will surely beat holiday boredom. Whether it's indoors or outdoors, we've got a selection of activities all members of the family can enjoy.
When are the school holidays this year?
We've got all the important dates for you right here! Find out when the school holidays are from wherever you are in Australia.
| | | | | |
| --- | --- | --- | --- | --- |
| | Autumn Holidays | Winter Holidays | Spring Holidays | Summer Holidays |
| QLD | 2 April - 18 April | 26 June - 11 July | 18 September - 4 October | 11 December - 23 January 2022 |
| NSW | 5 April - 16 April | 28 June - 9 July | 20 September - 1 October | 20 December to 3 February 2022 |
| VIC | 2 April - 18 April | 26 June - 11 July | 18 September - 3 October | 18 December - 30 January 2022 |
| SA | 10 April - 26 April | 3 July - 18 July | 25 September - 10 October | 11 December - 30 January 2022 |
| NT | 10 April - 18 April | 26 June - 19 July | 25 September - 10 October | 18 December - 30 January 2022 |
| WA | 2 April - 18 April | 3 July - 18 July | 25 September - 10 October | 17 December - 30 January 2022 |
| TAS | 2 April - 20 April | 3 July - 19 July | 25 September - 10 October | 17 December - 8 February 2022 |
| ACT | 2 April - 18 April | 26 June - 11 July | 18 September - 4 October | 18 December - 30 January 2022 |
Things to do over School Holidays
If you prefer to stay indoors or outdoors, we've got you covered. Our list of activities to do over the school holidays covers camping, all the way to fun science experiments.
Outdoor activities include
Family Picnic
Day out on the beach
Family bike riding
Camping
Scavenger Hunt
Play Sports

Family picnics are perfect for most school holidays
As long as the sun is out, and the sky is clear, picnics are a great excuse to get out of the house and enjoy some family time. Remember to pack equipment to enjoy on your day out like a kite, soccer ball or football.
Vuly's Rover Wagons will be your perfect companion as they also act as a picnic cart. Pack all your picnic essentials and pull them easily to the perfect picnic spot.
Camp out and stargaze during the holiday season
Camping with the family is great for family bonding and an even better way to switch off and get your kids off their devices. It's a good way to show your kids that happiness can be found in simple things. If you don't know where some great family-friendly camping spots are near you, Holidays with kids has some great spots.
With all the equipment you need to move from your car to your camping spot, you'll soon be running out of hands. This is where our Rover Wagons doubles up as a camping cart, if you require something a bit more durable to withstand the uneven terrain, our beach wagons will also do the trick!
Family bike riding
Get your kids active this school holiday with family bike rides. Bike riding boasts various health benefits, including improved cardiovascular and mental health, and a great way to get a workout. Find out all the health benefits of cycling here.
Explore new bike trails and bring along some snacks for when you get to your destination. And if you're on the lookout for new bikes for your kids, check out Vuly's range online!
Do a scavenger hunt
Prepare a scavenger hunt for your kids. A great way to keep them busy, moving, and thinking. Prepare some clues for them to go and find little treasures in or around the house. The good thing is that you can do a scavenger hunt anywhere!
Play some sports
A classic boredom buster, go to your nearest park or field, kick a ball around, shoot some hoops, or play catch. Invite a few of their friends to have a friendly match and you could finish it up with a delicious picnic.
Indoor activities include
Baking/ Cooking

Arts and Crafts

Board Games

Fun Science Experiments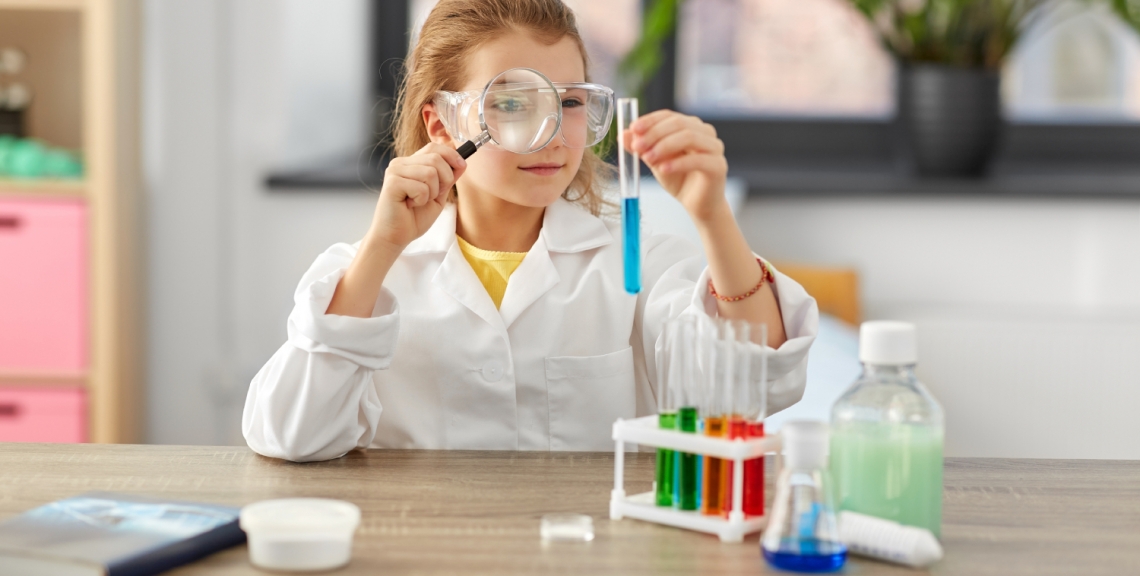 Baking/ Cooking
Baking and Cooking are great ways to teach your kids how to follow instructions and the importance of teamwork. Bake some delicious cookies or cook some pasta! Your kids will be able to enjoy the fruits of their labour. Always remember to supervise your kids and do all the "adult things" like using a knife.
Arts and Crafts
Let your kids' imagination run wild with some arts and crafts. Having your kids do some arts and crafts helps them build confidence and a sense of accomplishment, similar to how they would feel when they bake or cook. It can also enhance their hand-eye coordination and teach them about colours, textures and shapes.
Ideas for arts and crafts projects are endless but here are some we think your kids will enjoy!
Board and Card games
Board games have gained a lot of popularity since the pandemic and a great way to bond with the family. It's one of those activities that your kids may roll their eyes at, but they wouldn't even notice the time fly once they start playing.
There are too many great board games out there to get you started but surely the classics are lying around the house somewhere like Monopoly, Guess Who, Cluedo, UNO, Scrabble, Battleship and more!
Fun Science Experiments
Make learning fun over the school holidays with some fun and safe science experiments you can do in your house or backyard. You could soon be a parent to a scientist-to-be!
Here are some of our favourite experiments to get you started:
DIY Lavalamp
Homemade Sherbet
Create your own oobleck
DIY Lavalamp
What you'll need
Empty water bottle (make sure they're clear with no labels!)
Water
Vegetable oil
Food colouring
Aspirin tablets such as Alka-seltzer tablets
Fill 2/3 of the empty water bottle with vegetable oil. Fill the rest up with water (notice that water sinks to the bottom?). Add your food colouring and pop on the lid. And now you're all ready for the magic to happen.
Break the aspirin tablets into small pieces and drop them into the bottle and watch the lava lamp come to life.
What do they learn?
Oil is less dense than water which is why it separates and floats to the top. The food colouring is denser than the oil and mixes with the water when added. When the tablet is added, it starts to create bubbles because it creates carbon dioxide. These bubbles will want to float and escape and bring some of the coloured water with them, creating the illusion of a Lavalamp.
Homemade sherbet
A simple recipe that will bring back some nostalgia for the parents.
What you'll need
1 tsp citric acid
1 tsp baking powder
2 heaped tbsp icing sugar
A bowl
Once you have all the ingredients, it's just putting the citric acid, baking powder and icing sugar in the bowl and giving them a good mix. Remember to try the mix first by placing a pinch on your tongue. If it's too sour, you can add more icing sugar, if it doesn't fizz enough you can add more citric acid or baking powder.
What do they learn?
When the sherbet fizzes on your tongue, this is due to a chemical reaction happening in your mouth. The citric acid (acid), baking powder (alkaline) and your saliva, when combined, form a gas called carbon dioxide. It's these little gas bubbles that create the fizzing sensation in your mouth!
Make your own oobleck
What you'll need
Cornstarch
Water
Container or mixing bowl
Add 2 cups of cornstarch to 1 cup of water in your mixing bowl. Use your hands to mix the ingredients and just like that you've made your very own oobleck. You'll notice when you run your fingers through the mix slowly, you can do it easily and it feels just like a liquid. When you try to put a quick force on it, it suddenly turns into a solid.
What do they learn?
Oobleck is a non-Newtonian liquid which means it can mimic the qualities of a solid or a liquid. A fun fact, Oobleck was named after a Dr Seuss book called "Bartholomew and the Oobleck"