Remember the Hills Swing Set? For many, it was a backyard classic – a frame containing an assortment of swings suited for kids of all ages. While Hills Swing Sets are no longer sold commercially, their iconic colourful frames laid the foundation of what the kid's swing set could become.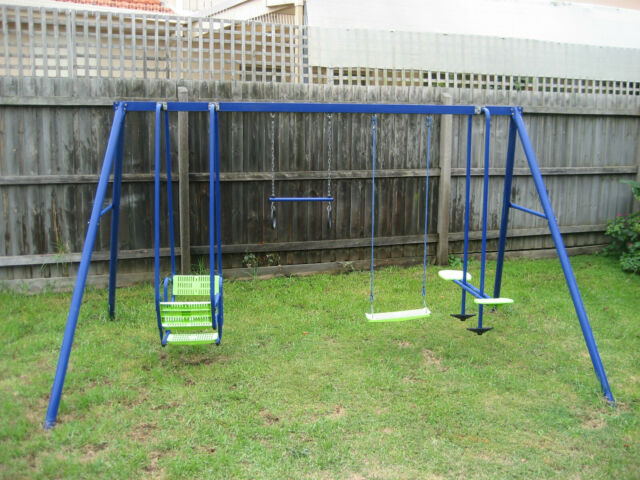 Hills Swing Set To Vuly's New 360 Pro Max & Mini Swing Sets
At Vuly Play, we are always looking to innovate with our philosophy of active, safe play.
Taking inspiration from the Hills Swing Set, we asked ourselves, how can we evolve the humble kid's swing? What could we do to make the next generation of swing sets stand out from the rest?
Enter the Vuly Play 360 Pro Max and Mini – our revolutionary, custom modular swing sets!

Purchase an Award-Winning Swingset Today
With the 360 Pro, our goal was to ensure our kid's swing set would become a backyard fixture for years to come. With this in mind, we knew if we could design a swing set that allowed for interchangeable swings, we could offer a product that would meet the needs of a growing family.
Like our trampoline models, the 360 Pro is built to last and survive in Australia's harsh climate. The frame is extra thick for sturdiness and twice galvanised and powder-coated to resist rust. We also make certain that our swing sets are the safest they can be for children with our stringent testing methods.
Spending years researching and engineering, our swing sets and their attachments are ready for anything. We've simulated 500,000 test swings for quality control, which is the equivalent of 5 years of play. And just like our other product ranges, our swing sets are also independently safety certified as well. Each Vuly model is accredited in Australia and the USA by top product certification companies.
In addition to our safety certifications, the 360 Pro Max was a Good Design Award Winner back in 2017 due to its ability to be a reliable backyard fixture that can be enhanced over time.
Don't forget that, unlike many other swing sets, we provide a shade cover to offer protection from the sun while kids are playing.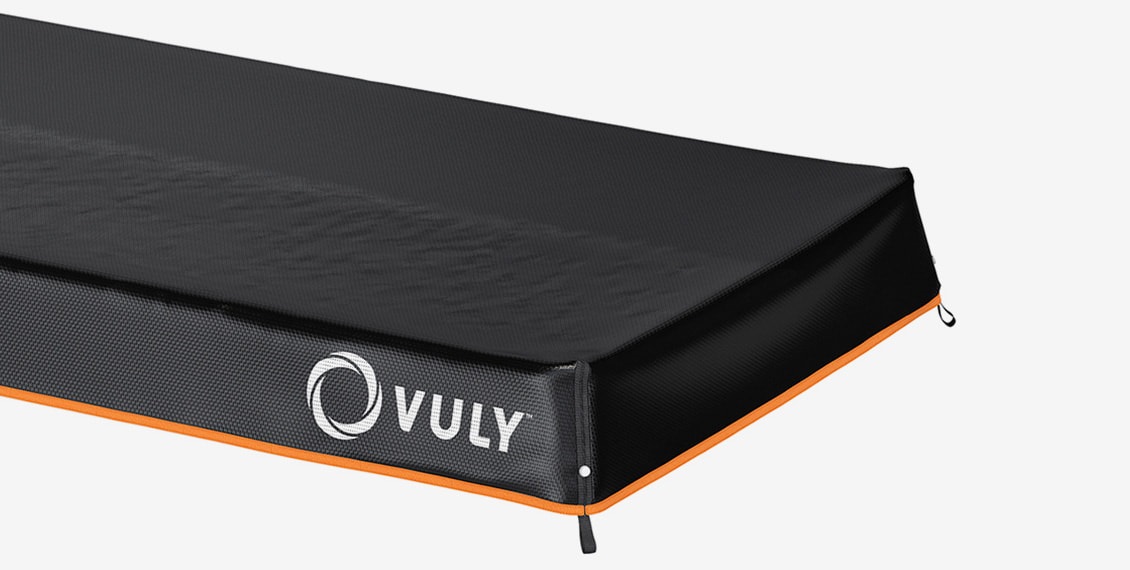 Custom Swing Set Enhancements For The 360 Pro Max and Mini
We offer over 20 attachments that can be swapped in and out at any time effortlessly. These include some of our most innovated swing types, including Yoga Swing, and our super popular 360 Spin Swing!
But our swing sets don't stop there.
They can further be enhanced with the addition of our Cubby Houses, which attach to 360 Pro frame and even include a sandpit.
Finally, our swing sets come in a range of sizes to fit backyards of all styles and shapes. The 360 Pro is even available in an L-shape for greater versatility if needed.
While we've come a long way from the Hills Swing Set, one thing hasn't changed – the amount of fun that swing sets can bring to kids and their families.
Watch our swing set buying guide below for more information or contact us directly on 1300 667 514.