The Garden Trampoline Games, or "GT Games", is set to be hosted in Auckland, New Zealand this year with the competition running from January 25 – 27th.
Far more than just a social media craze, the GT Games is an international event where competitors, wow the crowds with their freestyle backyard trampolining skills.
Gtramping has been heavily embraced on social media. In fact, to compete in this year's GT Games, aspiring competitors needed to post a highlight reel to Instagram using the hashtag #GTGAMESANZ2019.
Showcasing tricks on backyard trampolines through video submissions, only 50 of the best each year are selected to receive invites into the competition.
The GT Games began with the intention of raising awareness for this emerging sport, improving safety and training standards, and inspiring trampoline athletes worldwide.

What Is Gtramp?
Gtramp is the latest sporting craze to hit social media, and it's hard to take your eyes off it!
Otherwise known as "garden trampoline," Gtramp involves gravity-defying acrobatics, and the trend is taking off quickly.
Far from the straight up and down bouncing going on in most suburban backyards, gtramping takes trampolining to the next level.
The tweens and teens participating in this sport master a combination of spins, twists, and flips – all on their backyard trampoline.
They film these moves and post them online to show off their skills and help inspire fellow flippers.
Described as a freestyle version of Olympic trampolining, some of the videos are positively awe-inspiring!
Gtramp's popularity has skyrocketed in the last few years with the #gtramp hashtag displaying more than 93,000 posts on Instagram alone.
The powerful nature of social media, coupled with the accessibility of video filming and editing equipment has helped fuel the rapid growth of this sport.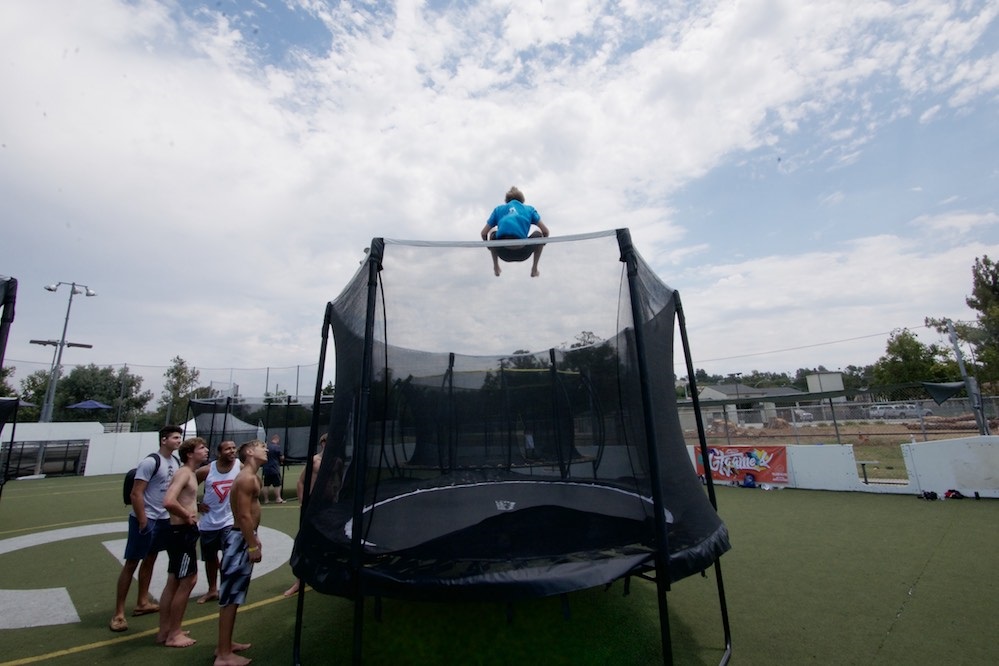 Is Gtramp Dangerous?
Like any sport, Gtramp comes with some inherit risks.
Flipping, twisting, and spinning the human body in some unusual positions will increase the risk of injury – so its a must to practise and make sure that you're putting safety first.
While the kids may love it, it's sure to cause parents some level of alarm.
According to Dr Sarah Denny, the most common injuries resulting from Gtramp are sprains and fractures.
If you (or your kids) are interested in giving flipping a go, it's important to know that Gtramp is a highly specialised sport that requires training, practise, and safety precautions.