Vuly Ultra trampolines are available in four sizes, Small, Medium, Large and Extra Large. The measurements below are for our popular Ultra trampoline, and correspond to the total width of the trampoline (at the widest points):
| Size | Ultra trampoline width (in m) | Equivalent size (in ft) |
| --- | --- | --- |
| Small | 2.7 m | 8 ft (approx) |
| Medium | 3.23 m | 10 ft (approx) |
| Large | 3.78 m | 12 ft (approx) |
| Extra Large | 4.36 m | 14 ft (approx) |
Currently, only the Vuly Ultra trampoline model is available in size Small. Every other Vuly trampoline starts at size Medium, going up to Large and Extra Large.
Remember: Springless Vuly trampolines occupy a smaller footprint in your yard because there's no need for the ring of coils around the edge!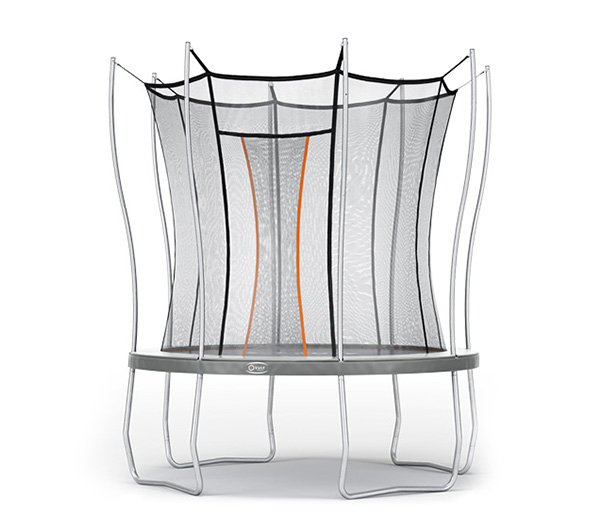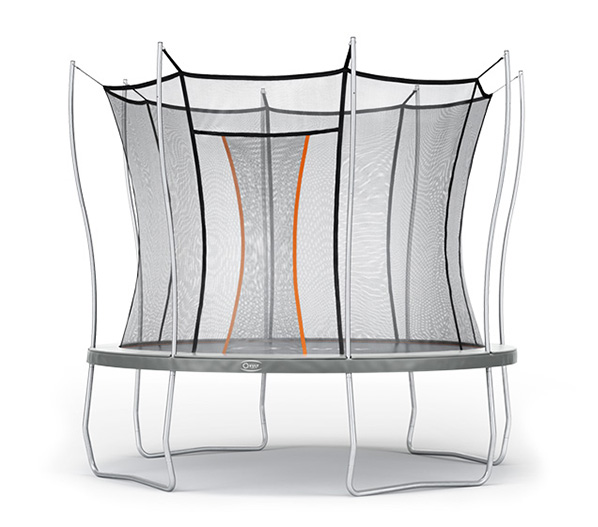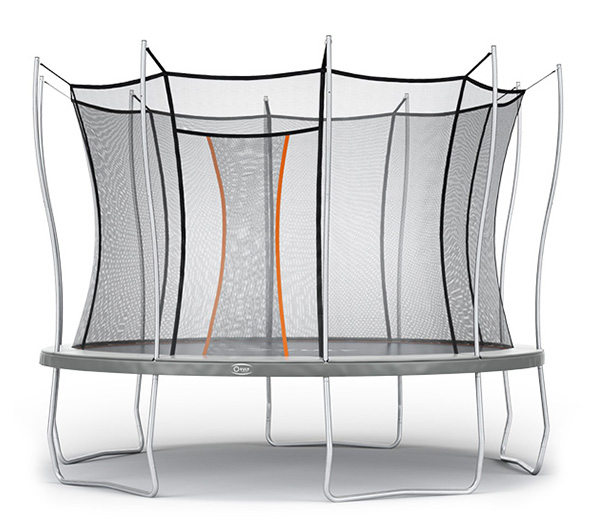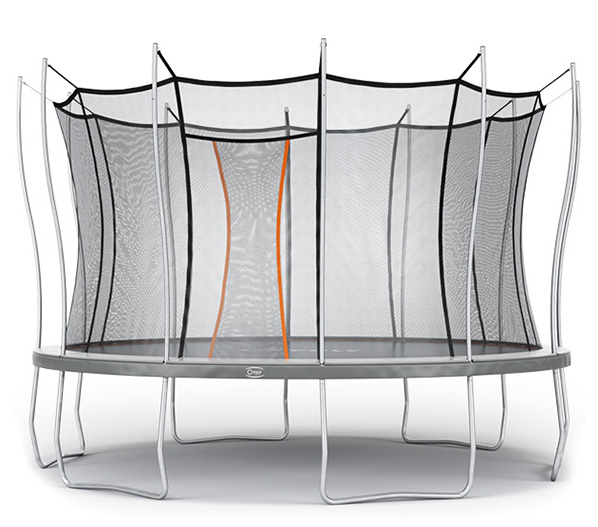 Not every kids trampoline size is right for every family, appropriate for all ages, or meets all space requirements. We've put together the following list to help you to choose a great match for your family!
For families with small backyards or young children:
If you are looking for a trampoline and your children are very young, we recommend our Ultra trampline in size Small (8 ft). This model provides a good space for little trampolinists to get started, but it won't overwhelm them with an excessively powerful bounce or take up more room than they need.
We also recommend this model for individuals with modest backyards or those on a tighter budget. It's our most affordable trampoline!
For the average family:
Families with one or two slightly older children (6-10) may find that our Medium-sized (10 ft) trampolines – in spring or springless versions – are more suitable. These trampolines provide a strong bounce and wide space for users of all skill levels and are appropriate for both children and adults.
This model is a safe choice, as it's just the right width for the average Australian backyard.
For families with larger backyards or a few children:
Many families – especially those with two or more kids – are drawn to our Large-sized (12 ft) trampoline models, and for good reason! They're the perfect balance of excitement and practicality. Our large-sized trampolines provide plenty of rebound and room to play, but can easily help inexperienced users develop their skills.
This model fits best in a larger backyard and will remain a great option even as your kids grow up.
For families with huge backyards or enthusiast children:
Our Extra Large-sized (14 ft) trampolines provide your family with one of the biggest and safest jumping surfaces on the market today. They're specifically designed for experienced children and older users. With plenty of power and the room to try new tricks, our Extra Large trampolines are sure to please!
Because this size takes up such a wide footprint in your backyard, it's best for aspiring trampolinists who'll get the most out of the additional bounce area.
If you'd like more information or help to select a trampoline size, email our customer service team anytime or give us a call on 1300 667 514.
We're here to help you with what's right for your family, whether it be a trampoline or any other of our outdoor play equipment, such as kids bike, beach trolleys and more!