There's been quite a bit of interest in Vuly in these past few months from our country's leaders. At Vuly Trampolines yesterday, Brisbane Lord Mayor, Graham Quirk, came through our HQ for a tour and lunch, while campaigning for the upcoming Brisbane City Council election. We only hosted the Prime Minister, Malcolm Turnbull, and the federal member of our electorate, Ross Vasta, 3 months ago!
Lord Mayor Quirk was joined by Cr Ryan Murphy of the local Doboy Ward, which encompasses our offices. It was a great opportunity for business leaders in the area, as well as our staff, to speak directly to our local leadership.
Lord Mayor Quirk Takes a Tour of Vuly Play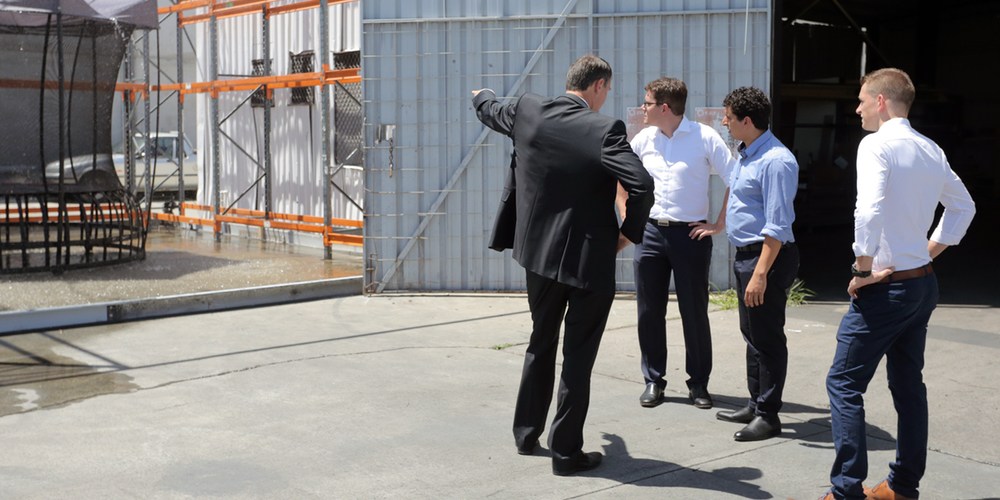 Cr Quirk and Cr Murphy were given a guided tour of the office, research labs and testing facilities here at Vuly HQ by our CEO, Joe. They got to see some of the work we have in progress (after being sworn to secrecy, of course), and both were particularly impressed by our amazing new thousand-cycle spring and mat test machines and storm replicator.
Of the tour and Vuly's commitment to design and improvement, the Lord Mayor later said: "What I've seen here today is really that excellence that is shaping our city as one recognised for its innovation". We couldn't be prouder of what we got to show off yesterday!
Seafood Lunch With Both Councillors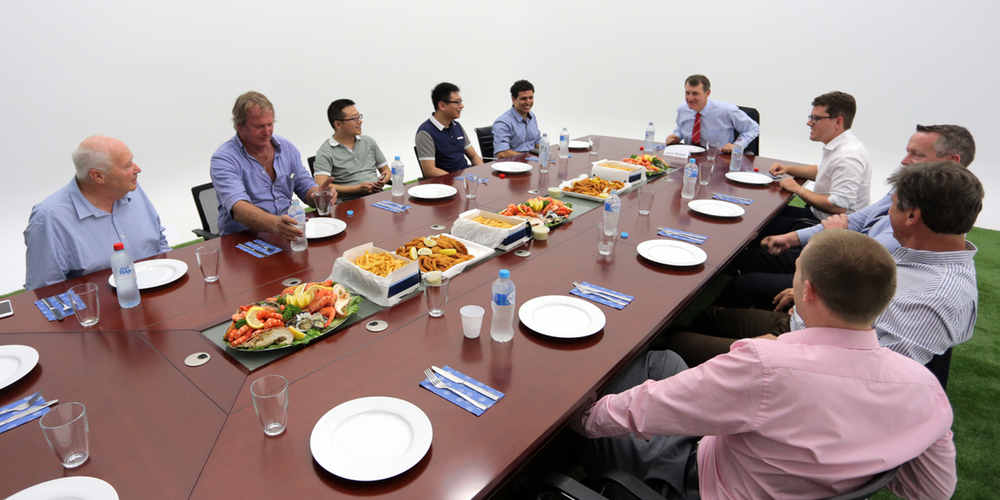 After the tour, both councillors sat down to a seafood lunch with Mr Andon and the Managing Directors of nearby Ferra Engineering and Qantac. While public transport and infrastructure have dominated his election campaign, Cr Quirk emphasised the commitment of his team to supporting local business and employment growth when he spoke to the business leaders.
Cr Quirk spoke further on Brisbane's strength as a "leisure and lifestyle city", which meant it was "ready-made" for companies like Vuly to "build a place where people can not only have good work opportunities but where [those] opportunities take into account our great climate".
The Lord Mayor's Final Notes
Before leaving, the Lord Mayor gave a speech to the lunch guests and Vuly's staff, where he highlighted Brisbane's jump on a Global City Innovation index from 85 to 60 in only 12 months—contributing that result to businesses like Vuly, which was established in Brisbane and continues to operate primarily at Wakerley.
He congratulated Vuly's employees on their dedication and hard work, before speaking further about his plans for supporting the estimated 200 startup businesses operating in Brisbane. This includes a $5m "innovation hub" in Queen Street Mall, which will aim to "create the jobs of the future" and "get innovators working collectively".
Thank you, Crs Graham Quirk and Ryan Murphy for visiting Vuly and spending time with our staff and other local business leaders. Let's do it again sometime!