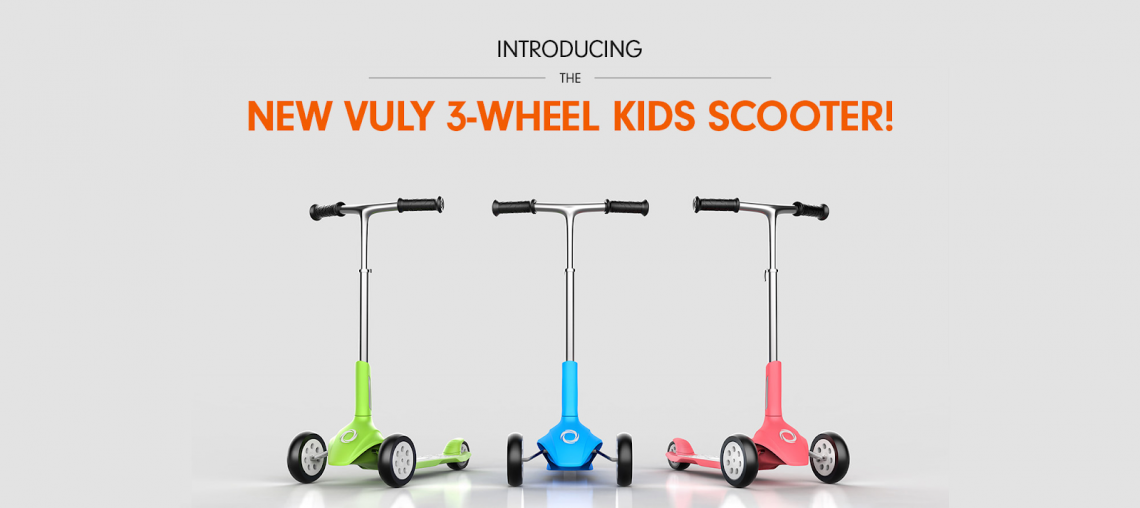 Keep your eyes peeled for our new range of kids scooters including the 3-wheel scooter! Our 3 wheel scooter is perfect for keeping your child active whilst maintaining a fun and safe riding experience, just like our kids bikes.
Be the first to know when our 3 wheel scooters are launched!
Take play to the next level with these ergonomically designed 3-wheel scooters that'll have your kids cruising the sidewalk in style. With its simple collapsible design, the Vuly 3-Wheel scooter is perfect for when you're on the go. It's built for durability, stability, safety and fun all rolled in one.

Our 3-wheel scooter may not be available to buy just yet, but we've provided some useful information about why we think you should be looking to buy one from Vuly!

What is a 3 Wheel Scooter?
A 3 wheel scooter offers an additional level of support for kids while helping parents to feel more at ease as well. This makes them perfect for the little ones that are still learning how to balance.

Kids 3 wheel scooters are traditional scooters, that has an extra wheel on the front end. This can improve stability for cornering and braking, as well as making sure it's easier to balance on the deck.

The Vuly 3-wheel scooter is perfect for boosting your child's confidence and trust in their ability to balance.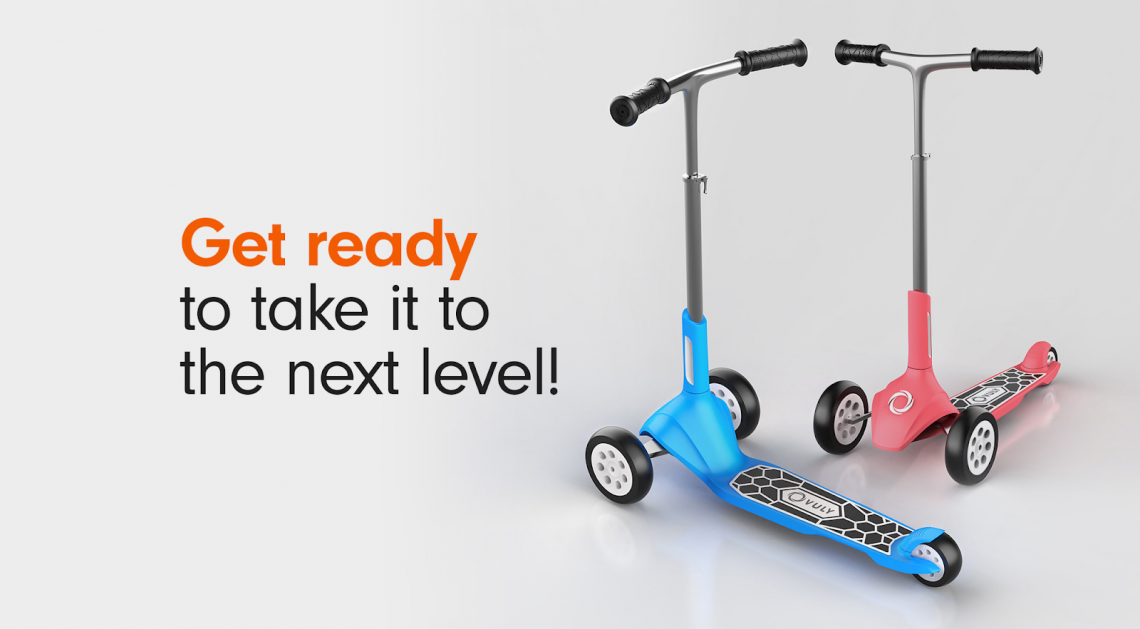 Add the 3-wheel scooter to your wish list today
What makes up the Vuly 3 wheel scooter?
Our 3-wheel scooters are thoughtfully designed with a folding deck, adjustable handlebar and ergonomic decks and brakes. The collapsible design makes it a perfect toy to bring on the go and the adjustable handlebar gives you the power to adjust the height suitable for your child.

Our award-winning design team have made this scooter to be ridden effortlessly with a well-balanced deck and ergonomically placed brake.

We'll also have a range of vibrant colours that'll have your kids cruising the sidewalk in style.
Available in Green, Blue and Pink your kids will be the envy of your street and also make a perfect gift for both boys and girls.

Buy a 3-wheel scooter from Vuly
A 3 wheel scooter for kids is an excellent way to keep your kids fit and active while having a bunch of fun. Consider this a fantastic option for younger kids who don't want the complexity of riding a bike, but still want to join in the fun with their siblings or friends.

You can have total peace of mind when you shop with Vuly, from cutting-edge design to help support to industry-leading customer warranties.
Be one of the first to own a brand new 3-wheel scooter from Vuly and register your interest today.