There are many brands with amazing trampolines on offer in Australia. The following list attempts to give an overview of some of the biggest trampoline brands, comparing safety, ingenuity and design.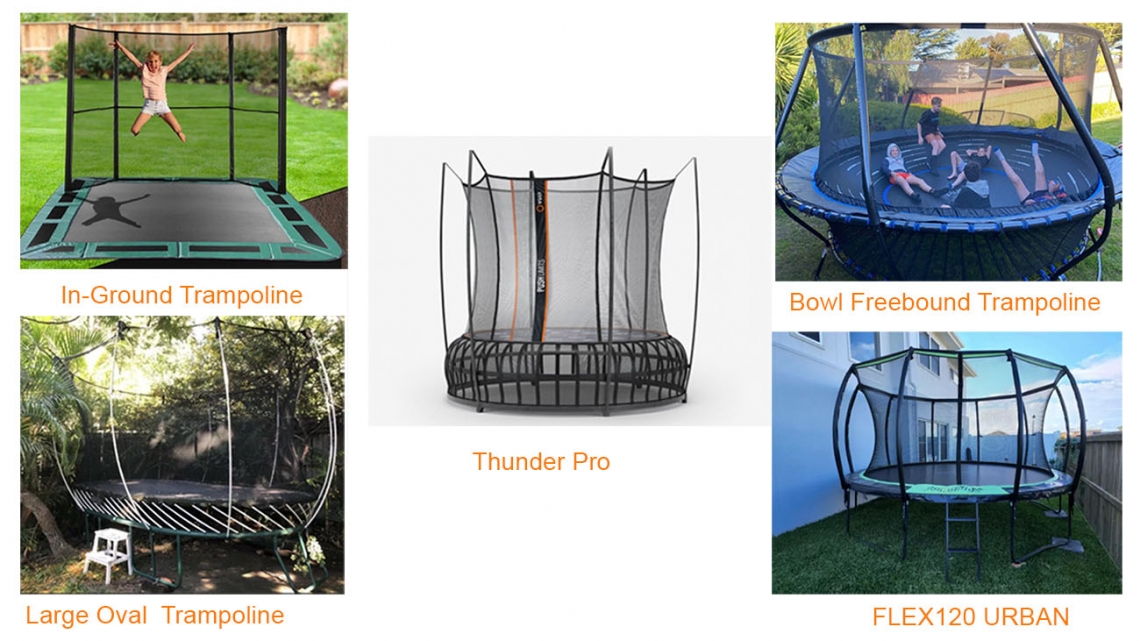 Table 1: General Specifications
1. Vuly - Thunder Pro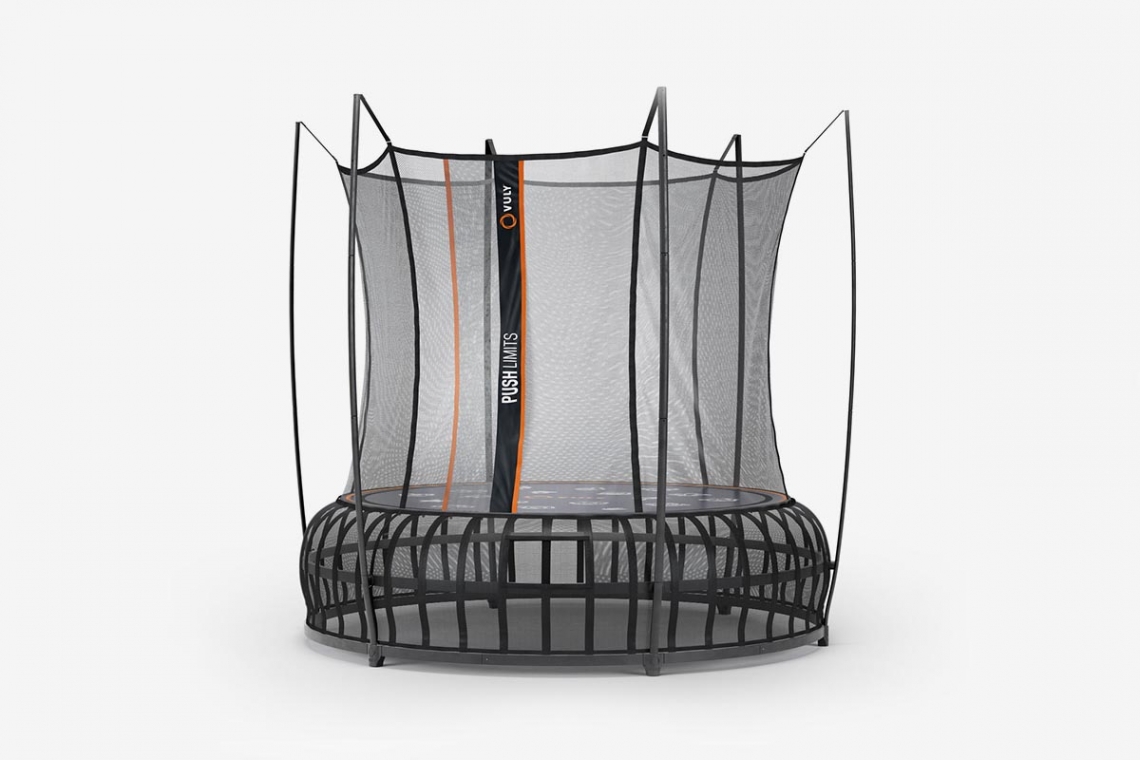 The Vuly Thunder Pro is truly a special trampoline. It's a round, spring free trampoline, which means it doesn't use traditional coiled springs to provide bounce. Instead, the Thunder Pro uses a new patented technology called Leaf Springs. These are extra strong and durable and have been repurposed re-engineered from similar springs used for suspension in the heavy vehicle industry!
It comes in 3 sizes: Medium, Large and Extra Large. The jumping mat ranges from 253cm across to a whopping 377cm in the Extra Large model!
The major benefit from this time of spring system and symmetrical shape of the trampoline, is that bouncing is the same at any point on the trampoline. This not only provides for a great bouncing experience, but it also reduces joint and muscle stress, which can lead to injury with prolonged use.
The Thunder Pro is designed to be the safest trampoline on the market. It comes with a soft terylene net, which is tested under extreme conditions, including heavy water and UV exposure. The net is also the tallest on the market, and includes a skirt which prevents kids from getting underneath the trampoline. The openings in the safety net are also much smaller than the competition, and prevent little hands getting stuck. The net is also self-closing and prevents kids from falling through the gap.
The frame is galvanised protecting it from rust, and the trampoline comes with no nuts and bolts, providing for an easy assembly.
Table 2: Weather Resistances & Other Features
2. Springfree - Large Oval Trampoline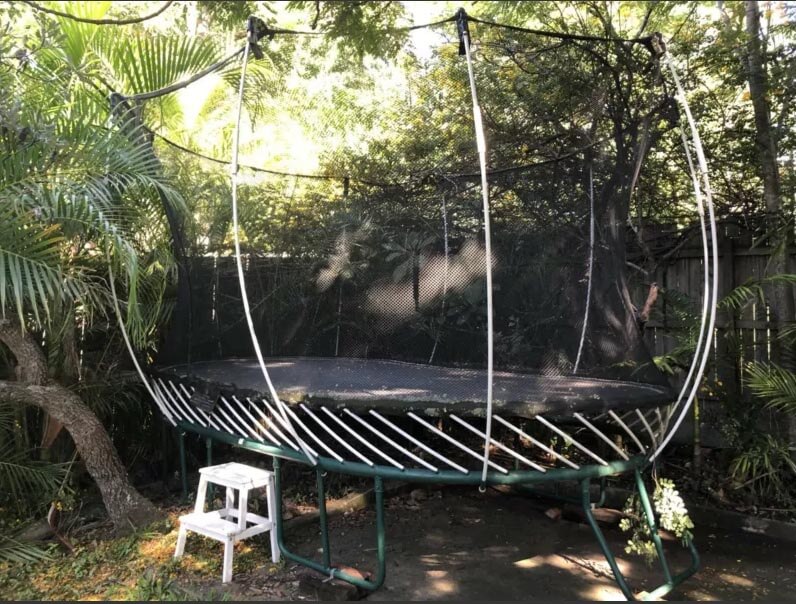 The Large Oval Trampoline is one of Springfree's best-selling trampolines. Springfree also makes spring free trampolines, but Springfree's trampolines employ 'flexible mat rods'. These are made from fibreglass covered in plastic sheaths. Over time the fibreglass can splinter, but generally, the plastic sheaths should prevent contact fibreglass splinter associated injuries.
This trampoline is also very safe, as it has a high net. Unfortunately, the net has larger openings, which can entrap small fingers. The design is good from the perspective that the frame is positioned out of harm's way. This is an essential feature, as it prevents kids from colliding with the frame, even when jumping close to the edge.
The bounce is softer and smoother than traditional trampolines. The fibreglass rods are arranged diagonally, which prevents bouncers from landing on the pointed tips. However due to the trampoline's shape and the diagonal design of the fibreglass rods, the bounce is somewhat uneven, and can cause damage to the joints over prolonged use due to torsional forces through the knees, hips and ankles.
3. Oz Trampolines - 10 x 14ft Rectangle Capital In-Ground Trampoline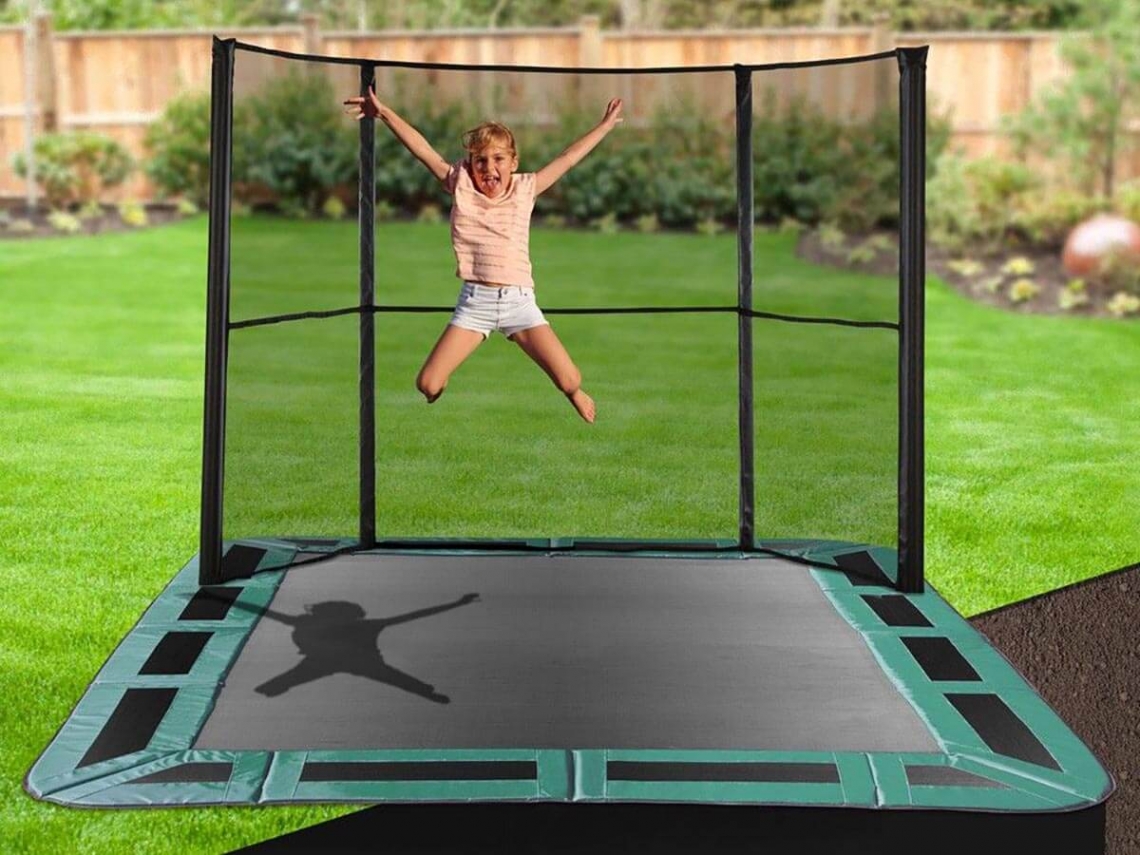 The Rectangle Capital In-Ground Trampoline is a great trampoline if you're looking for an in-ground trampoline option. These types of trampolines sit over what is essentially a hole in the ground. This makes it possible to have a trampoline that sits at ground level and doesn't interfere much with the aesthetic of the backyard.
Oz Trampolines make trampolines using traditional coiled springs. These types of springs work just fine, but generally speaking, they are inferior to modern alternatives from both a safety and performance perspective.
Oz Trampolines offer various net options, including trampolines with full, half or no safety nets. Generally full safety nets are best, but in some circumstances it may make sense to take the other options for your particular trampoline set up - always good to have options!
The 10 x 14ft Rectangle Capital In-Ground Trampoline also has TDU Vented Frame Pads, which help air escape and eliminate the irritating mat slap sound.


4. Plum - Bowl Freebound Trampoline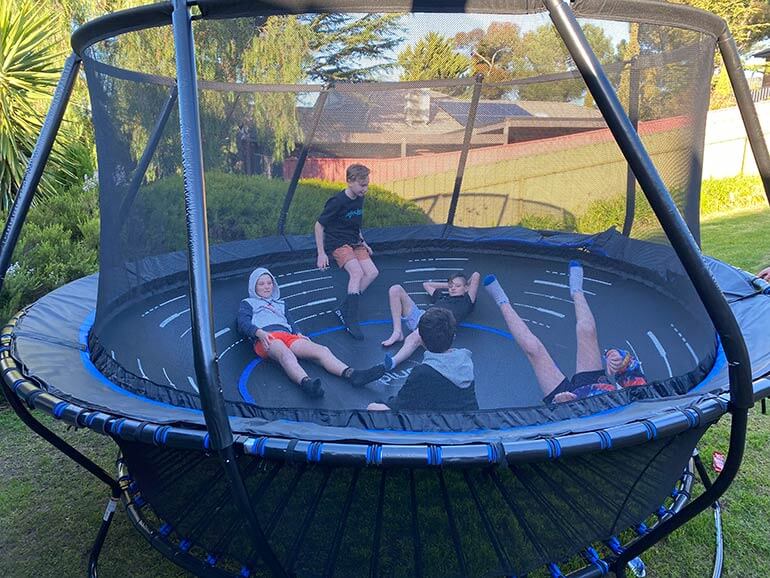 The Bowl Freebound Trampoline is Plum's premium 14ft trampoline model. It features both a flat and curved surface, which allows for more ways to bounce!
It also doesn't use any coiled springs. The bounce comes solely from 136 bungees, which means it's both safe and silent. Unlike some of the other trampolines on this list, it's weight rating is not fantastic, only able to support 120Kg. This model also comes with a safety net which provides added security for children.
5. Jumpflex - FLEX120 URBAN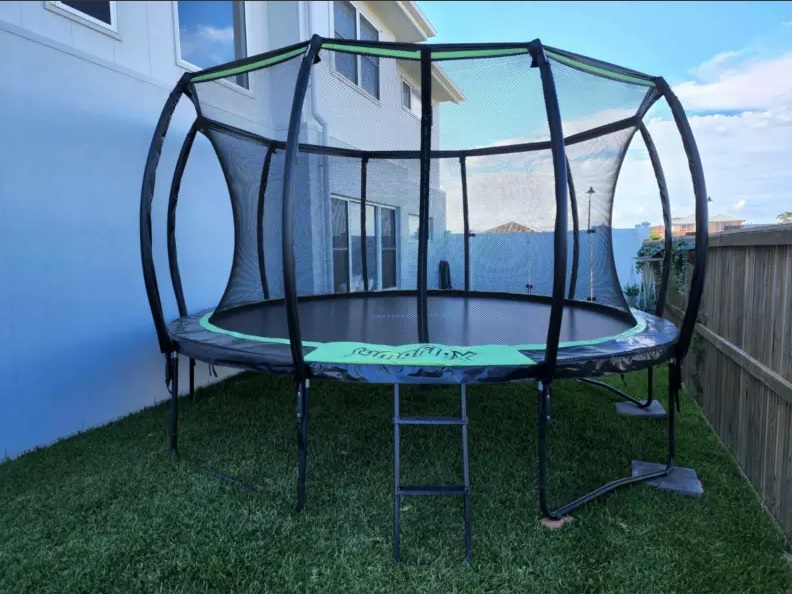 The FLEX120 URBAN is a large round trampoline, with a decent weight rating of 250Kg. It uses traditional springs to create bounce. It has a lot of safety features, including poles that curve away from the trampoline, and a thinly knit polyester net that self-seals upon entry.
The coiled spring setup of this trampoline uses high tensile springs, which Jumpflex claims are more durable than the competition. These springs are still generally considered to be somewhat outdated when compared to the novel Vuly and Springfree patented springless systems. Coiled springs are generally considered more dangerous and have a rougher and more jagged bounce.

These trampolines are created with durability in mind, using galvanised steel as well as a powder coating to reduce UV damage. This commitment from Jumpflex is backed by a strong warranty policy.