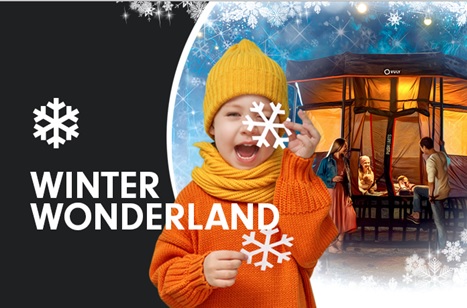 The chilly weather from June to August offers glorious sunshine and crisp evenings that are perfect for any weekend activity.
It's an excellent time for families to go outside in their own backyard and enjoy the company of one another while getting a boost of Vitamin D and fresh air.
Vuly are here to offer a guide on how the cool winter days don't have to have you cooped up inside.

Vuly's winter activity of choice – Backyard Camping
If you aren't able to escape for a family getaway this winter, don't worry, Vuly have you covered.
All you need in your backyard is a Vuly trampoline for the perfect camp-out. A night of stargazing on your trampoline will be just as much fun for the kids as a trip to a camping ground.
Attach the Tent Bundle to your Vuly Trampoline, and pile on in with family or friends!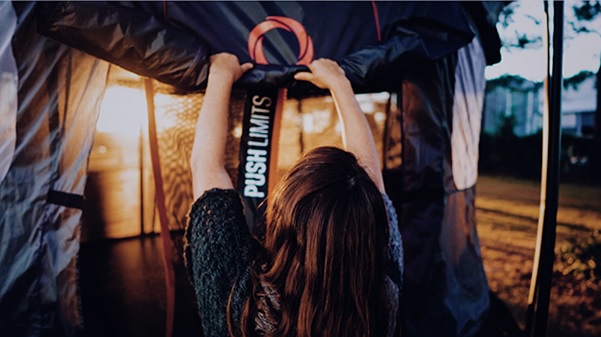 A Vuly trampoline is already super comfortable. So, no special swags or weatherproof gear is required – just take the blankets and pillows from your bed and there will be enough space inside for you and the kids to sleep together.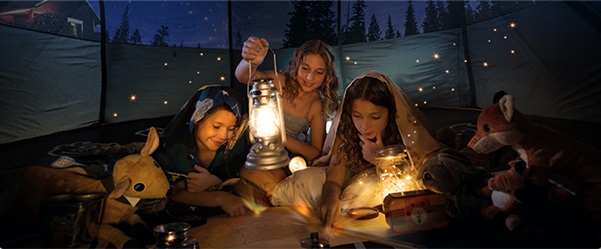 Set up some fairy lights, add on your Vuly LED Light and you've just turned your Vuly into one big, bouncy soft bed!
We can promise you that you will be kept snug and warm all night long. Not many meek camping tents can say that!

Having a campfire in your own backyard
Campfire season has come upon us!
If you're stuck at home, camping can still be made easy! Why not go out and get a backyard fire pit for you and your family to enjoy.
There are many things you can do with a backyard fire pit. Such as:

Toast marshmallows
All you need is a stick and bag of marshmallows and you're all set!

S'mores
S'mores are an all-time classic American camping snack! Why not recreate the classic recipe… Aussie style?
So, here's the plan!
Gather around a campfire
Get a chocolate covered McVities Digestive biscuit, as they are an excellent substitute for Graham Crackers
Toast a marshmallow over the campfire using a stick or skewer
Place the toasty marshmallow on the chocolate side of the biscuit for extra melty goodness
Create a sandwich by placing another business on the marshmallow and wait for the ooey, gooey goodness a S'more has to offer
Eat and enjoy!

Stargaze
Stargazing is magical, immersive and can be done in your own backyard! It is an activity the whole family can do together.
It can make humans feel more grounded, and ultimately connected to the world and one another.
The best thing is, you can do it on your very own Vuly Trampoline. See if you can spot any classic constellations, like the Southern Cross - or even a shooting star!

Drawing on a fence
Letting the kids draw on the fence can be made into a family activity! It allows everyone to unleash their imagination and go wild.
Using different colours and shapes can make even the most boring fence look like a piece of artwork!

Picnics in your backyard
Savour a crisp sunny afternoon and set up a picnic in your backyard!
Don't forget to pack the essentials – rug, pillows, sandwiches, drinks and a few boxes to create makeshift tables.
Picnics in your backyard can become a family tradition! It's super fun and innovative way to spice up your afternoon with the family!
Here are a few tips on how to have a picnic in your backyard:
Bring your bedding outside – A blanket and some pillows are the perfect setup
Forget picnic baskets – You won't need a picnic basket for this picnic! Pack the essentials in a reusable shopping bag. It's easier to carry and will save less trips inside!
Don't forget the music! – The Vuly Pulse is an excellent way to play your favourites tunes and enjoy the sunny outdoors with the family
Food, food and more food! – Food is the most important part of any picnic. Place everything in Tupperware containers for easy transportation!
These months are the perfect time of year for family adventures, even in your own backyard!
Let us know which of our top outdoor activities are your favourite during this winter break.