Spring free trampolines are the 21st century's answer to a safe bouncing experience. Spring free trampolines are a modern trampoline design that uses a variety of substitutes to traditional springs, which are widely deemed unsafe.
Springless trampoline setups include designs that use vertical leaf springs and fibreglass and diagonal fibreglass rods. Both of these contraptions create a safer and better bouncing experience than traditional trampolines.
Leaf spring trampolines
Leaf springs are not springs in the traditional sense, and are not coiled. Originally used for truck suspension, leaf springs provide an incredible bouncing experience. Their ability to withstand heavy loads makes for a much more durable trampoline, which is able to withstand considerable impact force.
Leaf springs also provide a better and more vertical bounce. This reduces tension on joints, which can lead to cumulative pain later in life.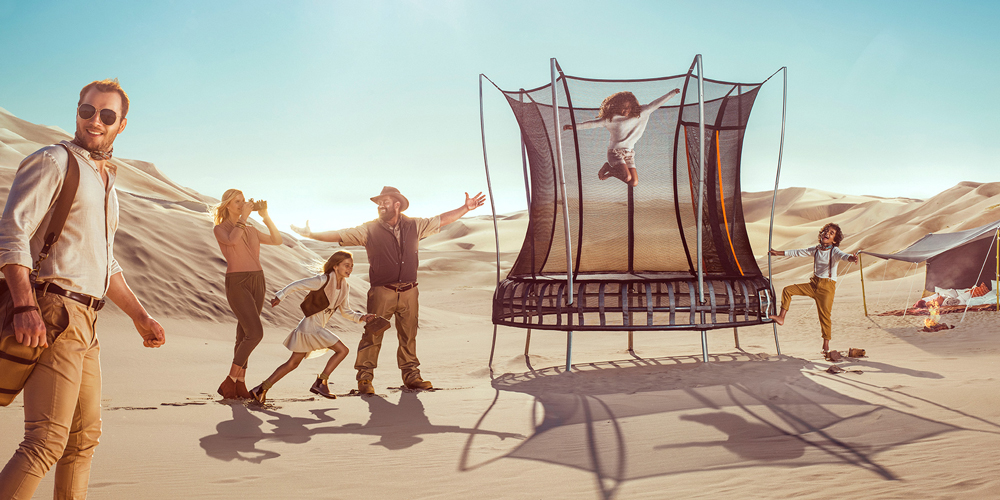 Spring free fibreglass rods
Fibreglass rods can also make for a decent springless trampoline setup. They are generally arranged in a diagonal fashion. This is generally also a safe setup, however it doesn't lead to a vertical jump. Instead, diagonally arranged fibreglass rods tend to create lateral torsion through the knees and ankles which can cause pain through prolonged use.
Fibreglass rods are also susceptible to splintering as the materials age, which can become a major safety issue for small children.
Spring free trampolines vs coiled spring trampolines
The primary aspect that makes them better is the fact that they are safer. Children don't risk falling between the trampoline and the springs. They are also more durable and able to withstand higher load. Spring free trampolines generally use materials that don't rust, and therefore can withstand the outdoors significantly better.
The bouncing experience, especially for Vuly's leaf spring trampolines, is more vertical and better on the joints. Leaf springs are very high quality and need less effort for the same jump.
Which brands make Spring free trampolines in Australia?


The 2 major brands that make spring free trampolines in Australia are Vuly and Springfree. Vuly spring free trampolines use the leaf spring technology, while Springfree uses fibreglass rods instead of coiled springs.
Both have a range of trampoline options. Vuly is especially focused on safety by including a very fine mesh net and self closing entrance on their spring free Thunder model trampolines.