One of the perks of being Australia's best trampoline company is having a direct line to the North Pole. It pays to be in close contact with the jolly man who delivers Vuly Trampolines to children all over the world!

Santa's schedule on Christmas night is jam packed with Christmas deliveries – the whole world in one night! – so sometimes he delivers early, or gets Vuly to deliver on his behalf.

Still, to avoid prying eyes, it's important to have a good hiding spot planned. Here we have some tips for keeping Santa's cargo safe until Christmas Eve.



The Best Hiding Places
Finding a hiding place for large gifts can be quite difficult. The best places in your home for sneaky boxes include:
placed among miscellaneous items in garden sheds or garages
in a cavity of the linen cupboard
under beds (our boxes are quite compact)

Some customers take advantage of the easily transportable size of the carton and choose to hide their trampoline kit at the house of a friend, neighbour or family until it's time to assemble.

Important note: Please check that you have all parts prior to hiding your trampoline away. Let us know immediately if you do not have the necessary components.


A Clever Disguise
You've put in a lot of effort to source the best trampoline, and hide it somewhere that no one (even you) can find it before Christmas — but that's not to say inquisitive children won't stumble across the boxes. Some useful tips for disguising packaging include:
a blanket or tarp can be strategically draped over the carton to disguise the labels
write your surname in marker pen on butcher's paper, and tape it over the labels.
Setting up your trampoline on Christmas Eve
You've been out for dinner, watched the rest of the carols on television, finally put your little ones to bed and put your pyjamas on… to then remember you have to set up a trampoline before your cherubs wake at the crack of dawn.

So, the pressure is on to put together a functional trampoline in minimal light, while on a very tight deadline. You'd like to get some sleep yourself at some point, and there's a very real chance you're about to be carried away by mosquitoes.

We have some advice that will hopefully save your sanity on Christmas Eve, and maybe save your relationship as well.

Step #1 Do a test run before Christmas Eve

Those holiday play dates and sleepovers your kids have been going to provide perfect opportunities for an assembly test run! You might even be able to leave some of the frame connected if you have a good hiding spot at your house.

You'll then notice with plenty of time to spare if there's any damage or missing parts that need to be sorted out before Christmas day. Please let us know immediately if this is the case.

Winging it is less fun in the dark, when you're really, really tired.

Step #2 Know how before you give it a go

Get comfortable with our installation instructions before you attempt to assemble your trampoline. We provide information in our manuals and our online videos. Watch them several times to familiarise yourself with the process before trying to do it on the night.

Our handy Christmas Assembly Guide will give you a great head start, so please check it out.

Step #3 Give yourself as much time as possible

If you follow our assembly instructions, it shouldn't take all night to put together your new trampoline. However, very few people genuinely work well under pressure or want to disappoint their children on Christmas morning.

Start as early as possible and leave Santa's cookies alone until after you've put everything together!

Step #4 Keep the lights on

A little bit of organisation goes a long way, and you'll be so glad you got a decent light and a fantastic torch ready before you stumble out into the dark with boxes full of parts – some as small as your little finger.

Finding a dropped elastic tie on the grass in the dark is a special talent very few of us have mastered.

If you wish to set your trampoline up in a well lit spot and then drag it across to your desired location – please remember that Thunder is very heavy, and therefore difficult to move, and Vuly Classic is moveable, but should be done so in daylight and lifted rather than dragged to avoid damaging the frame.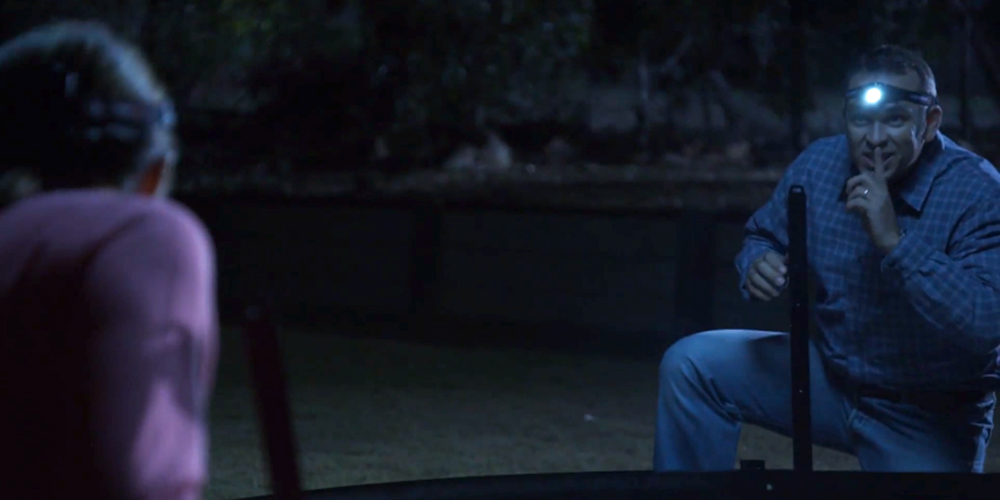 Step #5 Keep the television on

If you need every set of adult hands in your household outside to set up your trampoline, you might want to keep the television on so that your kids can't hear you clunking, muttering and cursing away in the yard.

Step #6 Have a great story to tell

Your kids may be so excited to see what Santa's brought them that they barely sleep a wink. The next thing you know they've stumbled into the yard, bleary-eyed and wondering why you're flailing wildly and swearing through the torch that's clenched between your teeth.

If you do get caught out this way, you simply need to explain that your house was first on Santa's route and you've volunteered to set one of the presents up for him so that he can reach all the other houses in the world.

Just like you, Santa needs all the time he can get.
All the best for your Christmas preparations!