Scooters for Adults

Who said kids were the only ones allowed to have fun with scooters? An increasing number of Adults are now seen riding scooters for fun or for travelling. You don't have to grow out of your childhood activities such as bike riding. Adults can now buy scooters for commuting or for use for some weekend fun

What is an Adult Scooter?
Scooters for adults are generally bigger in size and built to support the weight of a full-grown adult and their needs. These scooters are generally used for 2 purposes: for daily commuting or leisure activities. This gives a wide range of options for adults to choose from. From adult kick scooters to electric scooters.

Adults may choose to buy an adult kick scooter, as this option is cheap and versatile. They're great for commuting and riding leisurely around the park. However, you may break a sweat if you're travelling long distances.
Adult e-scooters are purpose-built for commuting. They're great if you need something daily for travelling short distances. They may be the more expensive choice at the time, but you'll soon realise it's all worth the investment.
Adult Scooters will have noticeably bigger wheels, to cover a larger distance and a wider deck to allow for comfort. Compared to kids scooters, you'll that most adult scooters are not the shiny metallic colour of aluminium or steel.

Why do adults need a scooter?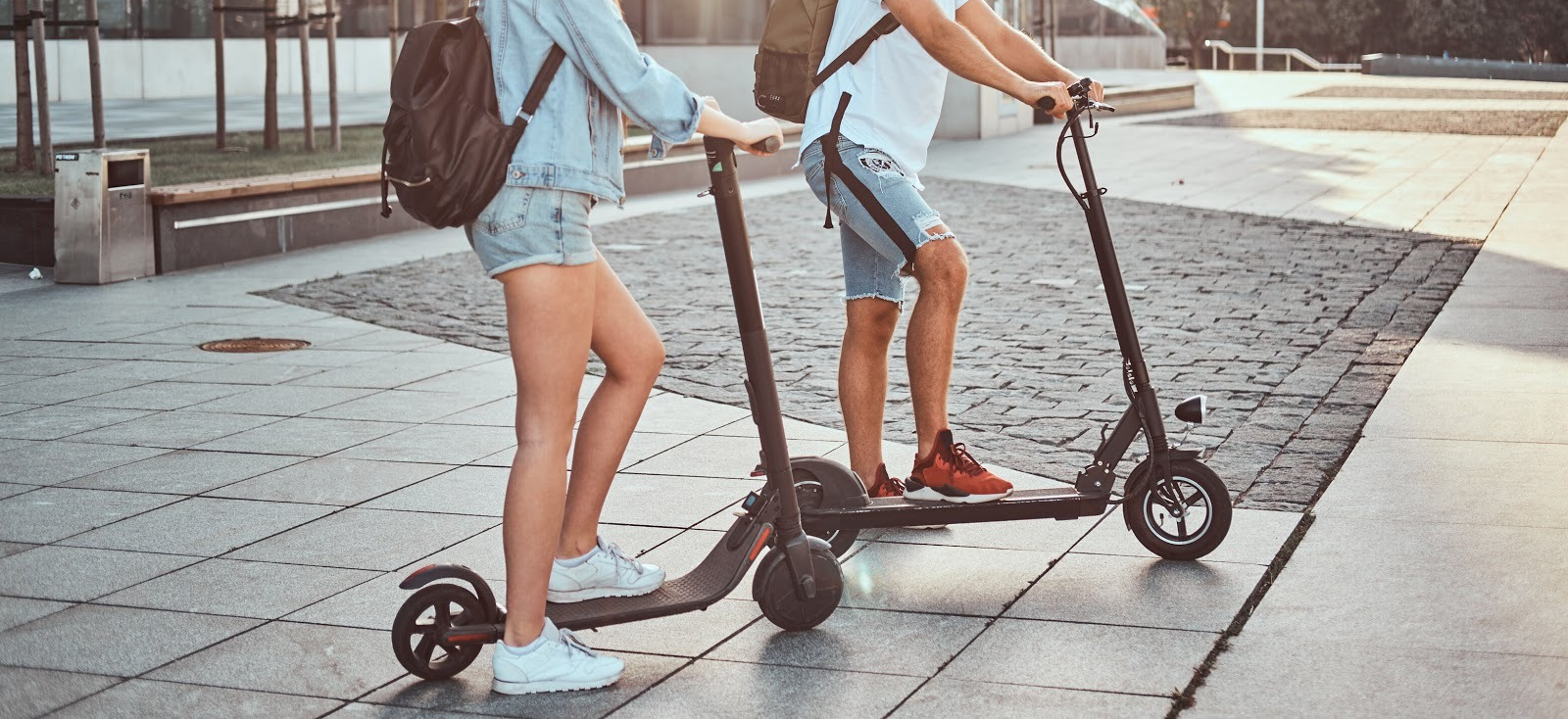 Adults may need to buy a scooter if they are needing to commute short distances or enjoy some outdoor leisurely activities. Traditional scooters used by kids might be too small and may break if adults used them regularly.

They might also be looking for an efficient and economical mode of transport to travel short distances, and adult e-scooters are widely used today. Scooters among adults have become increasingly popular with young professionals and adults living a few kilometres from their workplace. They tend to save time, money and energy on a daily basis.

What is the difference between an adult scooter and a standard scooter?
Adult scooters are generally bigger than normal kids scooters. This is to make them suitable and safer to ride on roads and for short distances.

Buying an adult scooter?
If you're looking to buy an adult scooter, keep your eyes peeled on the Vuly Play website. We will have a range of high-quality scooters to choose from: Including commuter scooters and electric scooters.
All our adult scooters will be backed by our Vuly Play warranty.