Electric Scooters for Kids
Electric scooters for kids are becoming extremely popular for children today.
Rather than a traditional scooter that is push powered, electric scooters are giving kids the option to move under electric power.
If you're looking to give your kids the power of real independence and a vehicle they can use to motor across the neighbourhood, kids electric scooters can be a the perfect option.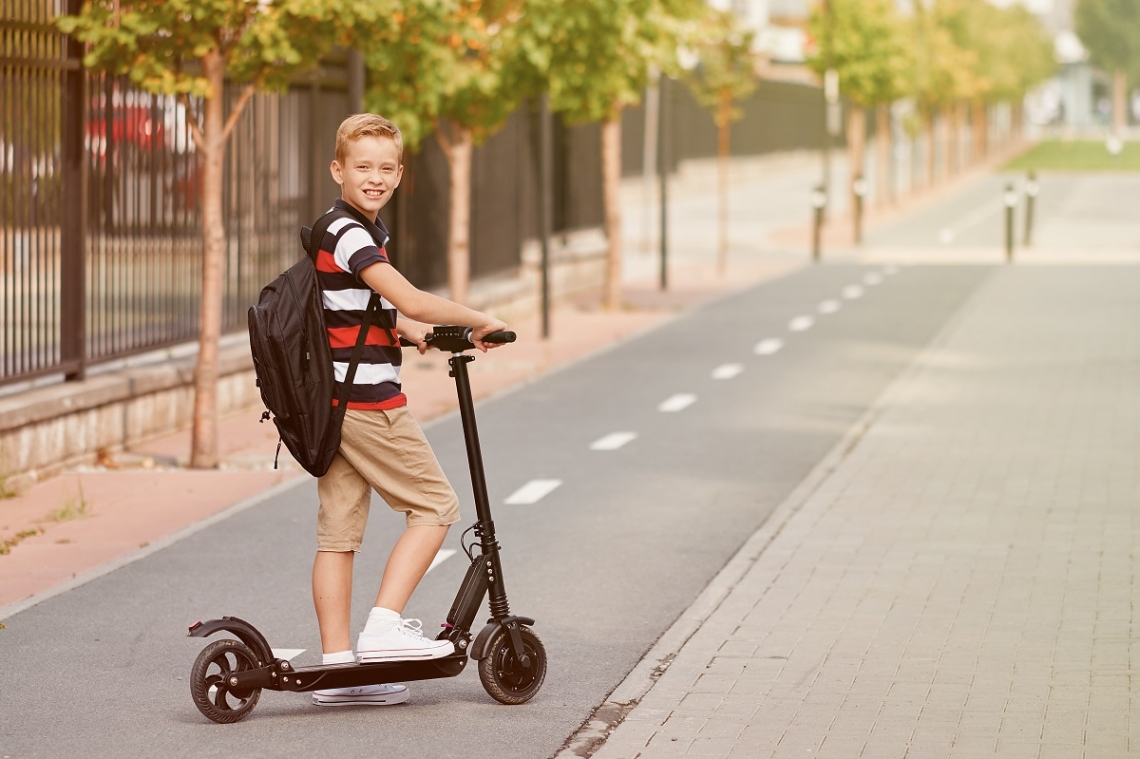 Kids Electric Scooters - A Quick Look
Electric scooters are very similar to traditional push scooters.
They come in the same configuration as push scooters but are also driven by batteries and motors.
This allows kids to start by pushing to build up speed, before using the electric motor to continue their momentum.
The motor is invaluable for trips up steep paths. If you have a hilly neighbourhood, an kids electric scooter may be the ideal vehicle.
Most electric scooters for kids have easy control mechanisms for managing the speed, as well as breaks for slowing the vehicle.

Components of an Electric Scooter
The main components of a kids electric scooters include a braking system, handlebar control module, the handlebars, tyres, a chain driven motor, a battery and the standing deck.
Kids electric scooters have several more parts than traditional push scooters, but they're an excellent investment for parents wanting device that can help their kids keep up with them.
Most of the onboard motors will vary from model to model but the wattage range is usually 250 to 550 W.
Choosing a lower powered electric scooter can often be a wise choice, especially if your children are younger.
Higher power scooters are usually for larger kids that require a bit more power to adequately move them.
Chain drives are usually used in kids electric scooters. The motor is driven much in the same way that a bike is, only instead with an electric motor.
This motor powers a chain which is then used on the back wheels to propel the scooter forward.
As the chain continues to drive the wheels, this offers quiet operation as well as a range of different speeds. Some electric scooters also come with a belt drive, but these are often a little less reliable as the belt can wear out faster.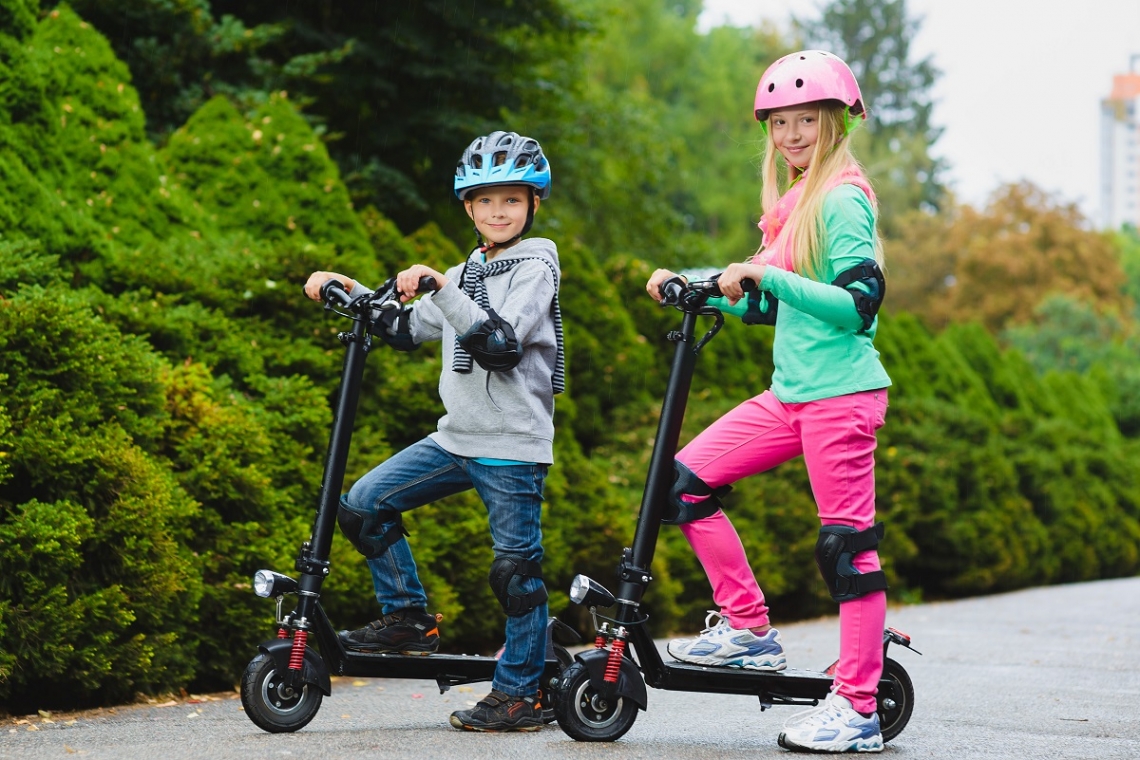 The battery life is one of the most important aspects of any electric scooter.
Most of the batteries placed in these scooters are lithium-ion, delivering a fairly consistent power range, as well as being extremely fast charging.
Lithium-ion-based batteries also offer a series of other advantages, such as being held in weatherproof housing.
Most electric scooters for kids start with a 12 V battery, but there are also some rechargeable batteries that go up to 36 V.
These 36 V full batteries are often used on more powerful scooters, allowing for a greater amount of time the scooter can run without charging.
However, the additional power and speed that comes with a larger battery may not be suited to younger kids. Too much speed without proper control can lead to unnecessary accidents.
The frame and forks are responsible for moving the wheels and tyres. These need to often be reinforced because of the speeds that these scooters can carry.
The deck and the handlebar setup also are usually more sturdier than push scooters, which is something you need to keep in mind if shopping for younger kids.
Make sure that you are checking out these types of components on any device so that you can get a product that's going to be safe for your kids, especially if they are going to be riding on the road.
Frame upgrades are important, as are the brake upgrades on these devices, when compared to non-electric scooters.
The improved braking system for electrical scooters often means using the brakes at both the front and rear wheels, just like a kids push bike.
Some of the faster electric scooters also come with disc brakes on the front and back wheels. These breaks will make sure that the scooter can stop abruptly when a child loses their balance or when they need to slow down when going around corners.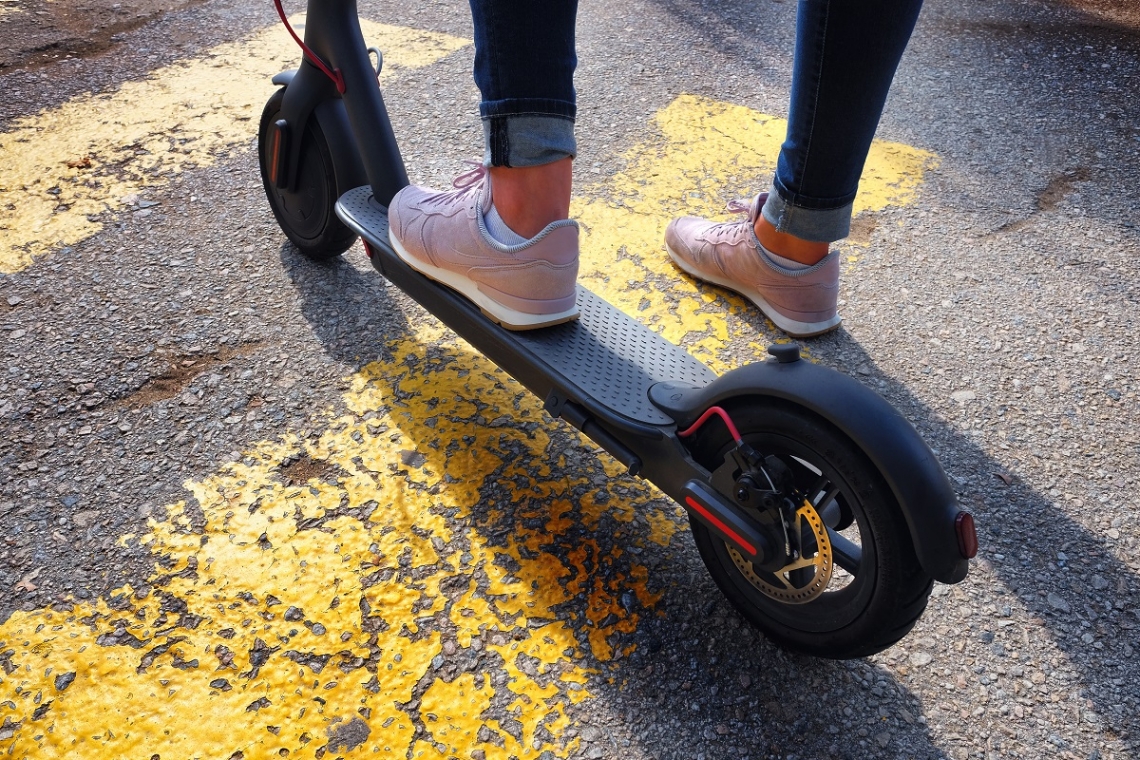 Vuly Electric Scooters for Boys & Girls
While Vuly Play is known for trampoline for kids, we are excited to reveal one of our newest products - our very own kids electric scooter!
Like every Vuly product, you can be certain our new electric scooter is made to last, manufactured with high quality materials.