Kids Mountain Bikes for Sale
Premium Mountain Bikes Australia
Children's bikes have changed considerably since the early days of cruisers.
Many today that get their first bike and end up with a kids mountain bike.
A large number of bike manufacturers prefer to produce mountain bikes, as they're extremely versatile and this can produce a generation of lifelong cyclists.
Kids mountain bike could be the perfect way to treat a child to a versatile bike that they can ride anywhere.
Find out below what you need when considering kids mountain bikes for sale.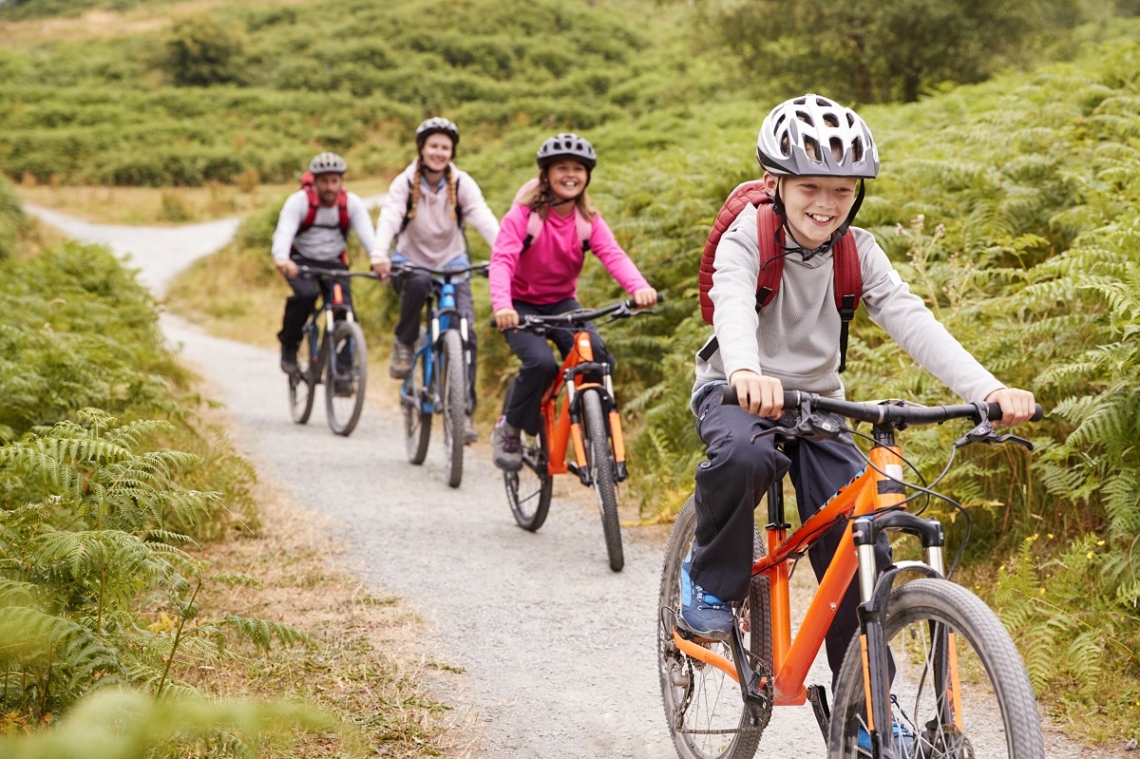 What is a Kids Mountain Bike
There are many types of bikes for kids. Mountain bikes are one of the most popular for younger ages.

They differ from from a traditional style bikes because they have a series of improvements that make it comfortable to ride on almost any terrain.
Push bikes are typically designed for riding on dirt paths or along asphalt and concrete surfaces. Mountain bikes are designed to take on trails, grass and gravel, along with bumps and hills.
Most mountain bikes come with features that make them easier to handle on any terrain. These include enhanced shock suspension, wider tyres, flaps to protect against mud, upgraded frames, and improved braking systems.

Components of a Kids Mountain Bike
The first main component on a kids mountain bike is the frame and seat.
There are mountain bikes for sale which are designed to fit toddlers, but sizing a bike means getting a seat that matches the inseam length of a child.
Making sure that the seat rests just an inch to an inch and a half below the inseam is important for a good riding height.
The materials that make up mountain bikes also greatly differ from model to model.
Some professional mountain bikes often come with carbon fibre frames, but you can also find kids mountain bikes designed with a steel or aluminum frame.
Choosing a frame that is going to be lightweight for your child to handle often means going with aluminum.
It's usually not recommended to splurge for a carbon fibre mountain bike frame for a young child, as it's likely they could outgrow the bike in a short period of time.
Having solid tyres on any mountain bike is essential. Accessing good grip, a wider tyre design and strong rims are important aspects of a great mountain bike for kids.
Some children's mountain bikes use solid foam tyres but generally these should be avoided.
Foam tyres often have difficulty with grip and can be a liability when riding on rougher terrain.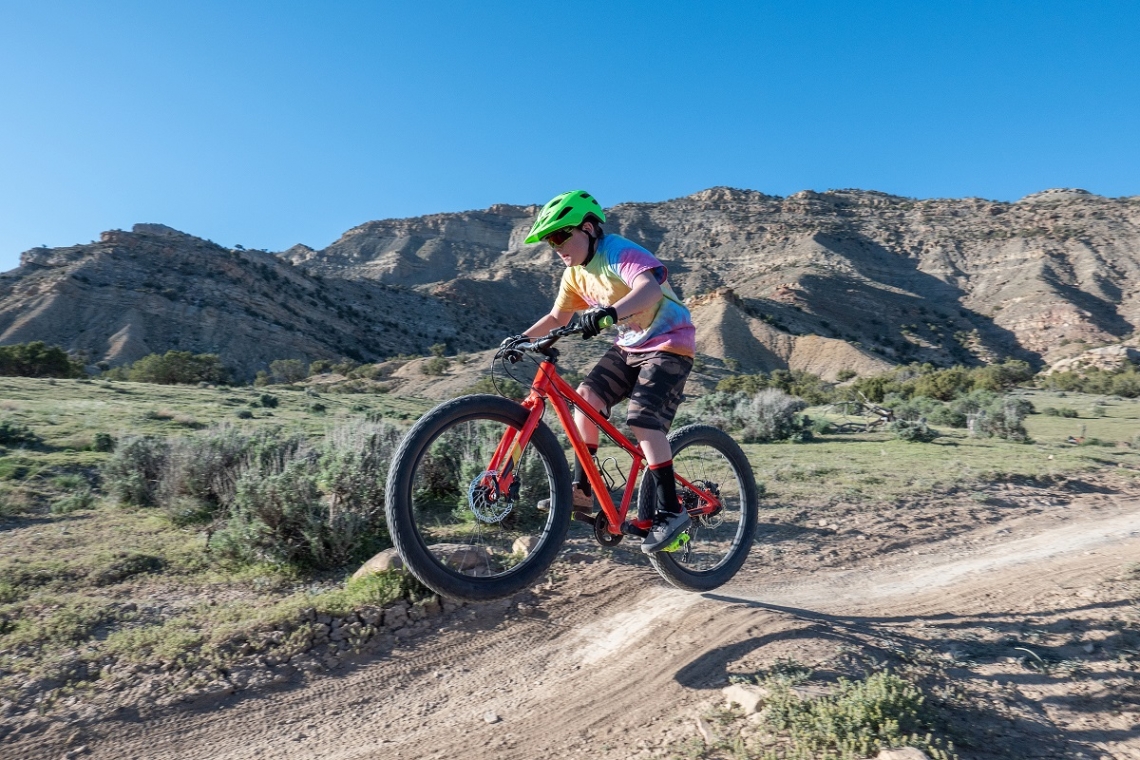 Just like kids BMX bikes, quality brakes are another important component of a good mountain bike.
Most upgraded mountain bikes will have disc brakes on boar, but traditional V brake designs are a simple choice with a quick adjustment at the handlebars.
Children can simply push on the back brake to slow down when it's required.
Disc brakes also slows momentum but has much faster stopping power. This isn't something that's often needed in a lighter bike suited for children.
Gears are another component that are common on most kids mountain bikes.
Many childrens mountain bikes will only offer few different gear speeds. Having a chance to switch gears can be especially important for kids if they're going off-road or trail riding.
Being able to switch down into a lower gear and reduce pedal resistance can make hills and difficult terrain easier to navigate.

Vuly - The Best Mountain Kids Bikes for Sale
Whether you're looking for top of the line trampolines, considering our high quality climbing frames, or any other of our outdoor play equipment, you only get the best with Vuly Play.
Our kids mountain bikes are no exception. Designed to last with high quality materials, you'll have full peace of mind in your purchase with Vuly.