BMX Bikes Australia
Boys BMX Bikes | Girls BMX Bikes
For kids that don't want a bike simply for transportation, BMX bikes can be the ideal solution.
Standard kids push and cruiser bikes are a great option for children who need a bike just for transportation, but BMX bikes are the premier bike variant for kids pull off tricks, jump and more.
If your child regularly likes to jump their bike, perform tricks or ride at the local skate park, a BMX bike could be exactly what you're looking for.
Read more about boys and girls BMX bikes below.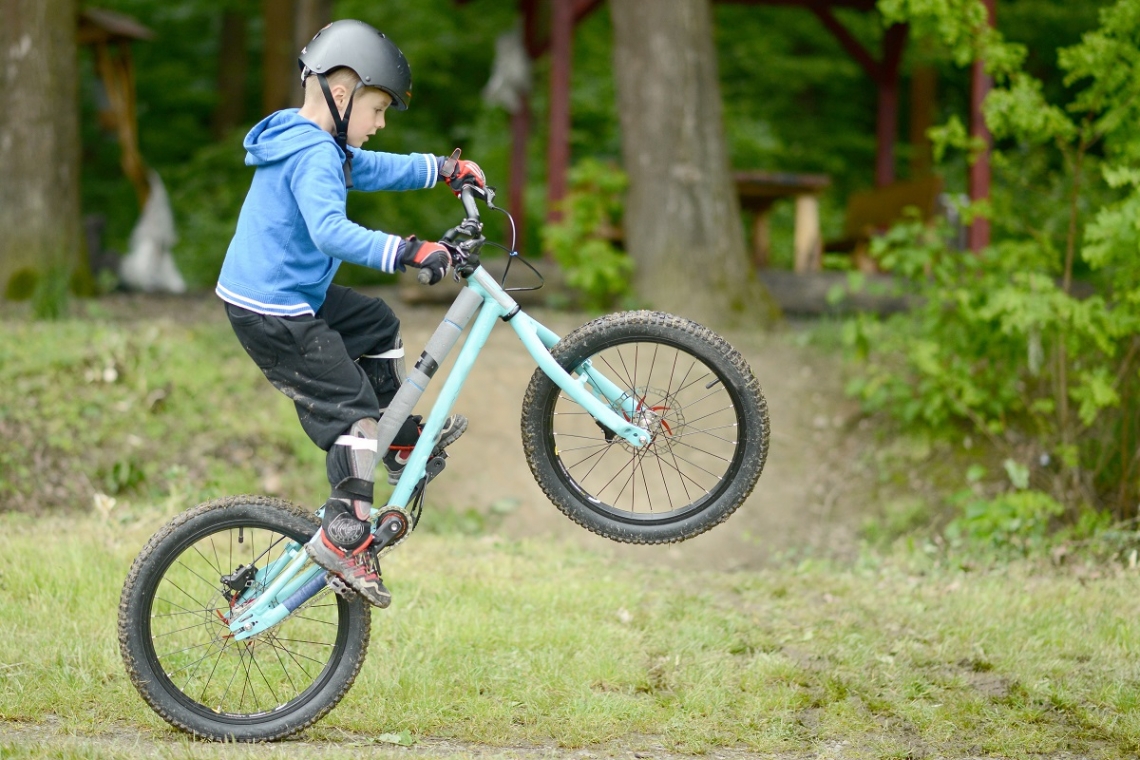 BMX Bikes - What You Need to Know
A BMX bike is a bike that derives its name from bicycle motocross.
BMX bikes are designed to take part in a sport that is similar to dirt biking.
They are bikes which are designed for operating on dirt, concrete and a variety of surfaces like mountain bikes.
One of the key difference of BMX bikes is that have handlebars which can spin all the way around and, they have pegs along the sides that can act as standing points for various tricks.
BMX are also broken into multiple disciplines to what is considered the standard style of freestyle BMXing.
Likely, a standard freestyle kids BMX bike will provide enough versatility for most day to day activity.
However, if your child is showing a particular interest in using their BMX for a particular reason, it may be worth exploring one of the following:
Park:

BMX bikes best suited for skate parks and concrete. Think ramps and half-pipes

Street:

BMX bikes perfect for street riding and using the environment for tricks and jumps

Trails / Dirt:

BMX bikes built for dirt mounds and hills. Used often on specific dirt tracks

Race:

BMX bikes that are used for racing on dirt tracks and mimicking Motocross

Components of BMX Bikes for Kids
The components of BMX bikes can vary based off of the quality of the bike.
Kids BMX bikes range from those built for everyday use to those designed for competition and for professional level of versatility and durability.
If you're getting custom BMX bike, your're likely to be purchasing a frame and adding your own components. However, most BMX bikes for kids are designed as a complete package.
The mark of a BMX bike is that it has a series of extremely light and durable components that are sealed and welded together into the frame.
Most professional BMX frames have completely welded joints, as well as tyre rims which are designed to hold an extensive amount of weight.
Chromoly materials, as well as carbon and aluminum are the chosen materials for BMX as it's both durable and lightweight.
The bearings of a BMX bikes for sale are also extremely important.
Bearings are responsible for keeping a bike rolling and BMX bikes usually use sealed bearings. This avoids the chance of dust and other debris from interfering.
Unsealed bearings also have a chance to come loose but this usually isn't a problem for for more causal riding conditions.
When considering a BMX bike for sale, make sure you measure the frame so that it's safe for your child to use.
Standard BMX bikes have a 21 inch tube frame, so you'll need scale this down with a smaller frame depending on your child's height.
Some of the smallest frames that you can get for a BMX bike are around 16 inches, but there are some custom designs that go smaller.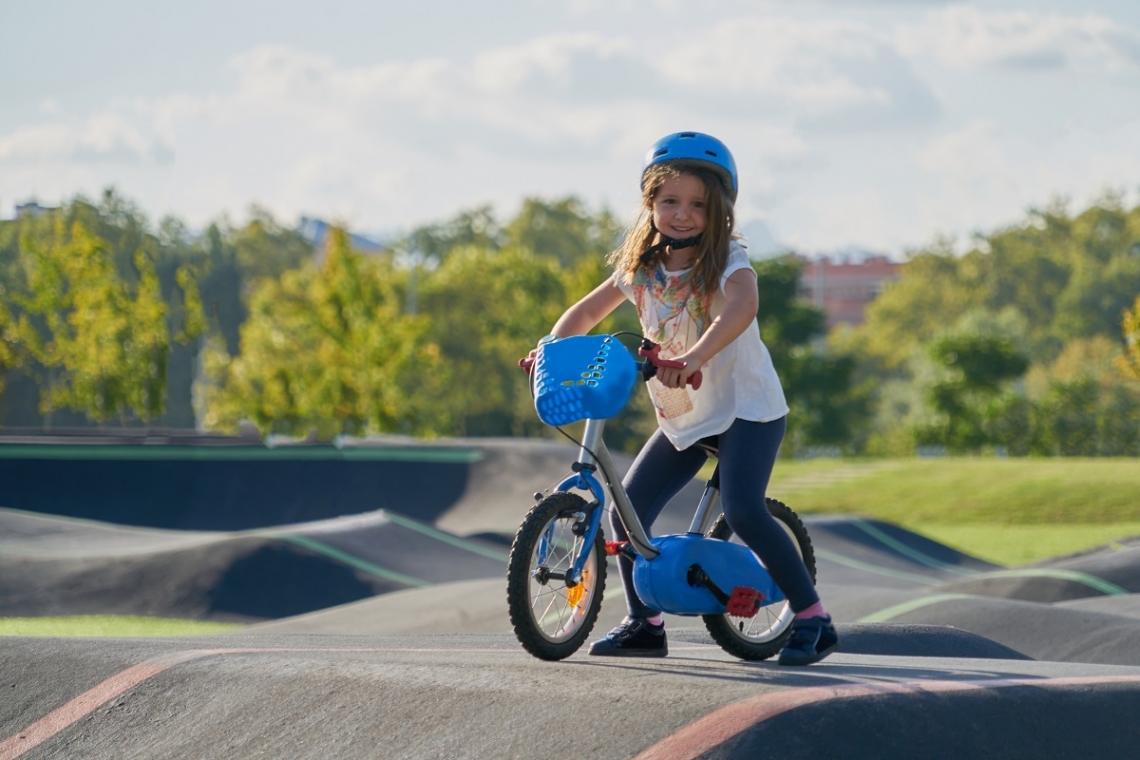 Handlebar grips for kids also need to be designed in a smaller format.
The grips on handlebars need to have a rigid surface and they need to be designed to match the size of children's hands.
Keeping a grip on the handle bars can be essential to pulling off tricks and staying off the bike while balancing on your feet.
Tyres also need to be designed to handle extremely durable conditions.
If your child is going to be jumping off of anything, you need to have a wheel that can appropriately stand up to the punishment and pressure of landing.
U brakes, that commonly sit along the back wheels, are also a fairly standard option on many BMX bikes, helping to control speed.

BMX bikes usually want to keep things light and speed high, so heavier disc brakes are relatively rare.
Also, U brakes are some of the best to slow the rider while keeping control. In most cases, brake levers are kept out of BMX because the plastic handles can be easily destroyed.
Bike pegs can help kids to pull off tricks and give them extra support while riding. A good set of pegs for the front and back wheels need to be installed and designed for light weight construction with maximum durability. Starting with some extra thick pegs can be a great idea for new riders.
The seat height and the quality of the saddle can also be very important.
Most of the time when riding a BMX bike, a rider will be out of their seat, but having a quality saddle is still needed for when a rider needs to stabilise themselves.

Having Fun & Benefits
This is the perfect bike to give the kids that are tired of using a standard cruiser or mountain bike.
There are some kids that will just want to jump their bike or pull off tricks. It's much safer to use a bike that is purpose built for these types of stunts.

The opportunity to make new friends at the skate park or at the local dirt track should not be overlooked as well. Australia also has an active BMX scene that also caters to kids.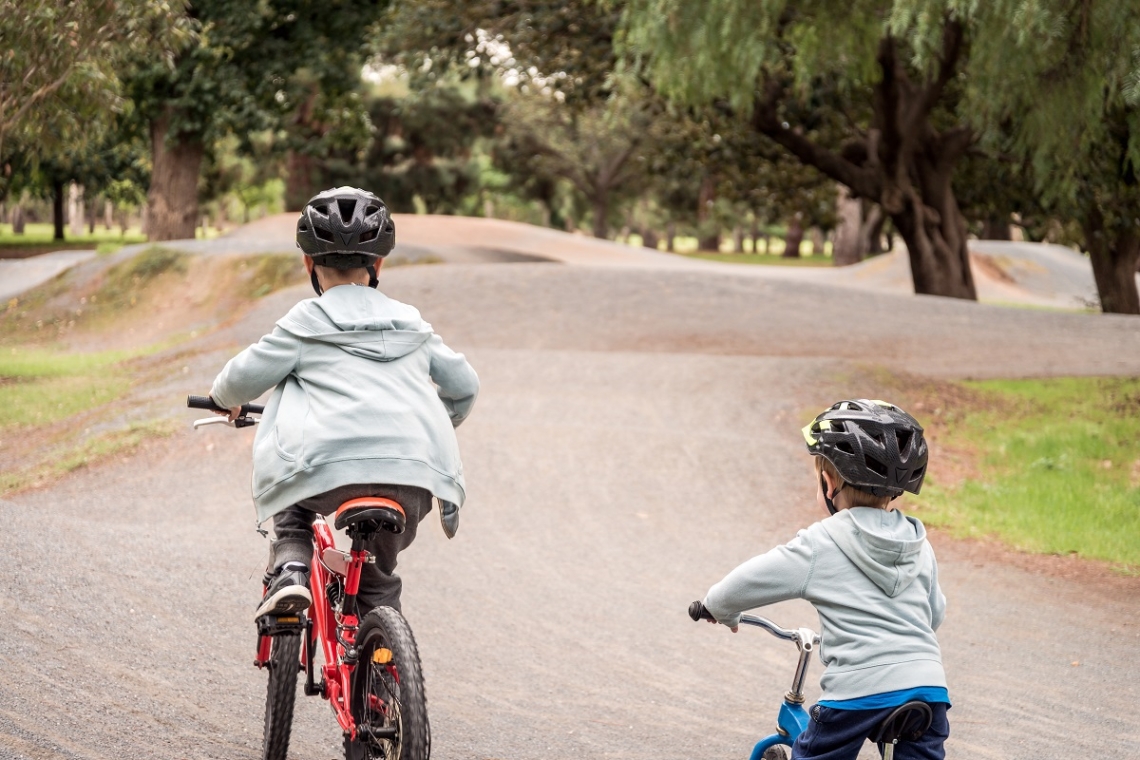 Staying Safe BMX Biking
Staying safe with a BMX bike means exercising caution and always wearing a bike helmet.
Learning how to pull off tricks or jump with a BMX bike often takes years of practice and many falls before that.
This is why it's highly recommended that kids also wear elbow pads and knee pads, especially younger riders.
Long clothing (that isn't loose) can also provide additional coverage from scrapes and scratches.
And proper supervision is also important when kids are performing tricks or jumps.

Vuly - BMX Kids Bikes
Whether you are looking for a boys BMX bike or a girls BMX bike, Vuly Play should be your only choice.
Just like our selection of trampolines, high quality monkey bars, or range of premium swing sets, you know you are getting only the best.
With stringent quality testing, high quality materials, and ever-lasting after sales support when shopping for a BMX bike look no further than Vuly Play.