While school holiday injuries do seem to be part and parcel of growing up, those of us who've already grown up can't really use that excuse anymore.
It's not just children sitting in waiting rooms of doctors and emergency departments over the Christmas break, and as much as we hate to admit it, we adults are also prone to injury if we're not being careful.
Whether you're playing just as hard as your children, trying to put together equipment or just doing something silly, there is a chance that you could also end up having to change your holiday plans to accommodate a pesky injury.
So, although having a sore back, broken leg or strained shoulder can be a great reason to stay inside and watch the cricket (yep, we're onto you), it's probably best to apply these simply safety tips for a more enjoyable festive season.
Adults should:
Lift boxes safely and use teamwork...
There is nothing more important than safe lifting practices when moving large items from one place to another. Boxes don't have to be especially heavy to cause issues for the lifter either; an awkward size or shape can be just as difficult to manoeuvre.
Always size up a load before attempting to lift it, and bend at the knees to avoid back damage. If the item is too big, heavy or awkward to lift on your own, ask for some help from others, or empty the contents of the box and move the contents piece by piece.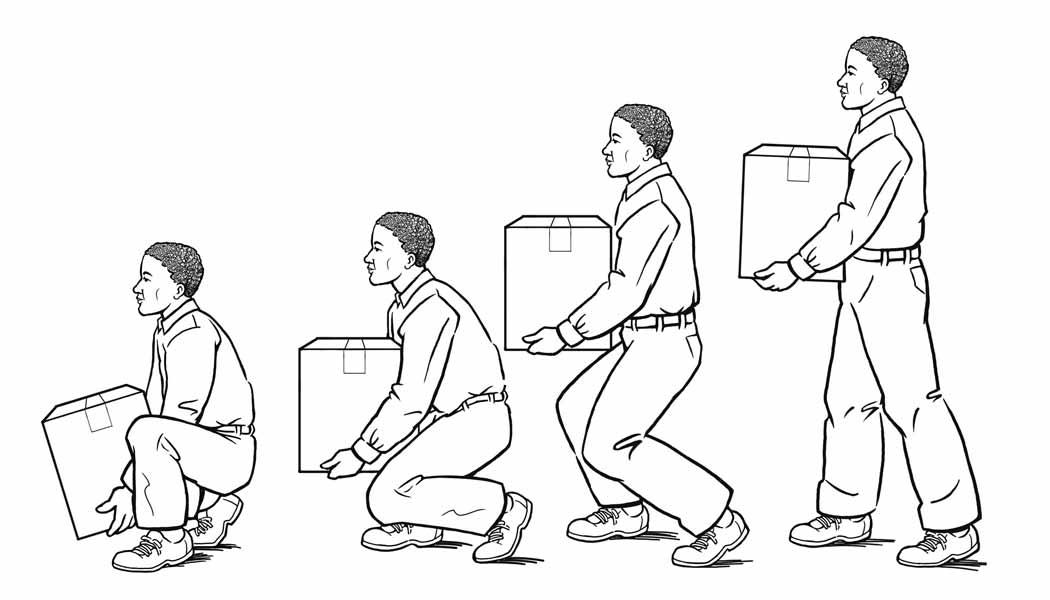 image credit: www.melbourneosteo.com.au
Avoid drinking alcohol before jumping, riding or swimming...
Those new toys scattered over the backyard do look particularly appealing, not to mention easy-peasy, after a big family lunch and a few glasses of wine.
If it's been a while since your last backflip into the pool, or handstand on a skateboard, perhaps you might like to go easy. After all, nobody's judgement improves under the influence of alcohol, despite what they may claim.
Avoid too much sun...
Just like your kids, you can sometimes get carried away with all the outdoor activities happening in your backyard during summer. Be aware of the time spent outside supervising your children, and make sure you seek shade and cover up as much as possible to avoid burns.
Jump Solo...
A new trampoline is a gift for the whole family, so you'll be keen to try it too! The same rules apply though: limit jumping to one user at a time to avoid collisions and strain on the trampoline.
While the weight rating for Vuly trampolines is the highest possible, it's 150kg is easily exceeded by two grown men... even if they're just big kids at heart.
Be sensible…
Even grown ups need to keep their limits in mind when attempting to show off their newfound talents and newly acquired party tricks.
If the sound of "look kids… no hands!" is familiar to you, tread carefully.
As we mentioned in the tips for the safety of your kids, your new trampoline will be a permanent fixture in your backyard and you'll have plenty of time to perfect (or develop) your skills.
Set a good example and avoid injury (and embarrassment) all at the same time!
Check parts to ensure safety first...
As the grown up of the household, it's your responsibility to use all necessary parts and safety components, and always check them before trampoline is used.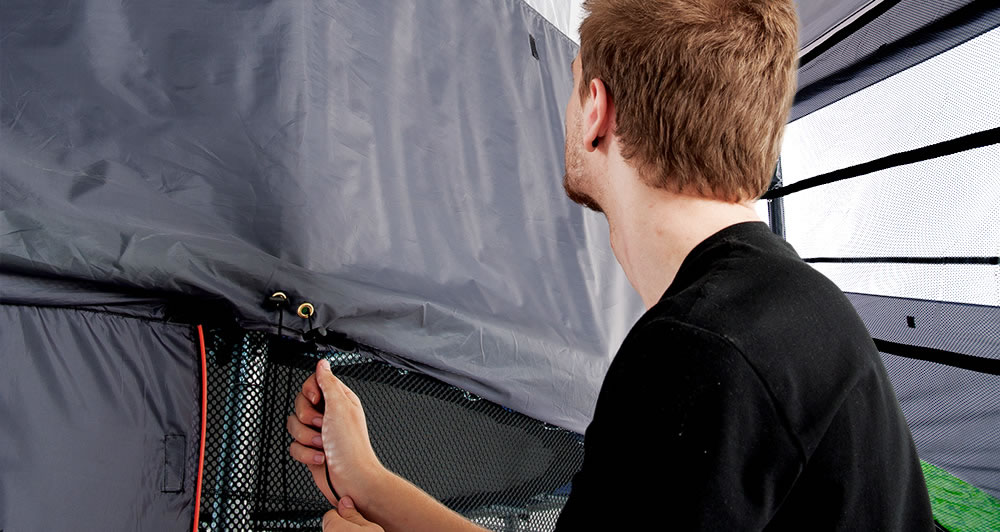 Have a fun, relaxing, and stress free holiday by following these simple tips, and remain accident free so you can play with your children all day.