When you're assembling your trampoline, that old real estate saying is just as applicable — it's all about location, location, location!
But we're not just talking about where you get the best views when you bounce.
No, we mean the spot that you choose for your trampoline. This is an important decision as it impacts on the safety and longevity of your Vuly trampoline when in use.
Ensuring you have proper space and clearance is critical for a safe bouncing experience.
So with that in mind, we have the following guidelines to make sure you choose the safest spot for your trampoline

Choose an Impact Absorbing Surface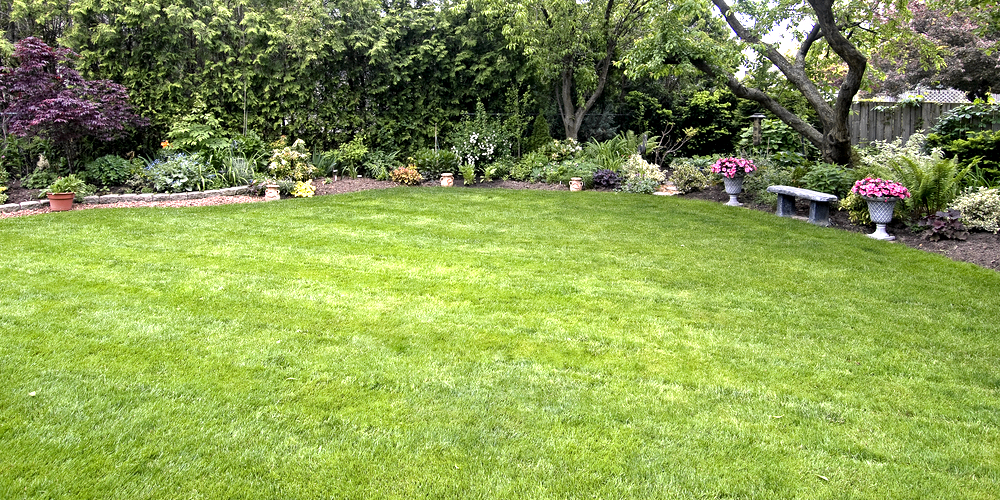 A stable surface is essential. However, there is a difference between 'stable' and 'harsh'.
Because it's almost always level, we often get asked can you put a trampoline on concrete?
The short answer is no. Concrete may seem like the ideal surface onto which to put your trampoline, but the force of bouncing into very hard ground can be damaging to your trampoline's frame and legs.
Concrete also prevents you from securing your trampoline to the ground using an Anchor Kit, ensuring that it doesn't move in inclement weather.
The ideal surface for setup is firm grass as it's solid enough for the trampoline but not in a way that will put unnecessary strain on its parts.
Worried about your lawn? Read more about what happens to grass under trampolines.
If you won't be securing it to the ground, commercial sand, rubber or wood chip is also acceptable.
Also try to place the trampoline in a spot that you can easily supervise if possible.
Proper supervision, especially with younger kids, is important to reduce potential behaviour that may lead to injuries.

Avoid Slopes or Hills
It's very important that you avoid any kind of slope, incline or hill when choosing a spot for your trampoline.
Level ground is a must, because bouncing on slope may cause users to be pushed to the sides of the trampoline.
This can cause greater risk of falling that leads to injury.
If your lawn as a few bumps you may still be able to set up your trampoline safely.
Apply so force to push up the legs of the trampoline into the earth by using something like excess dirt. Remember the more level the positioning the less chance of unbalance while bouncing.

Adequate Clearance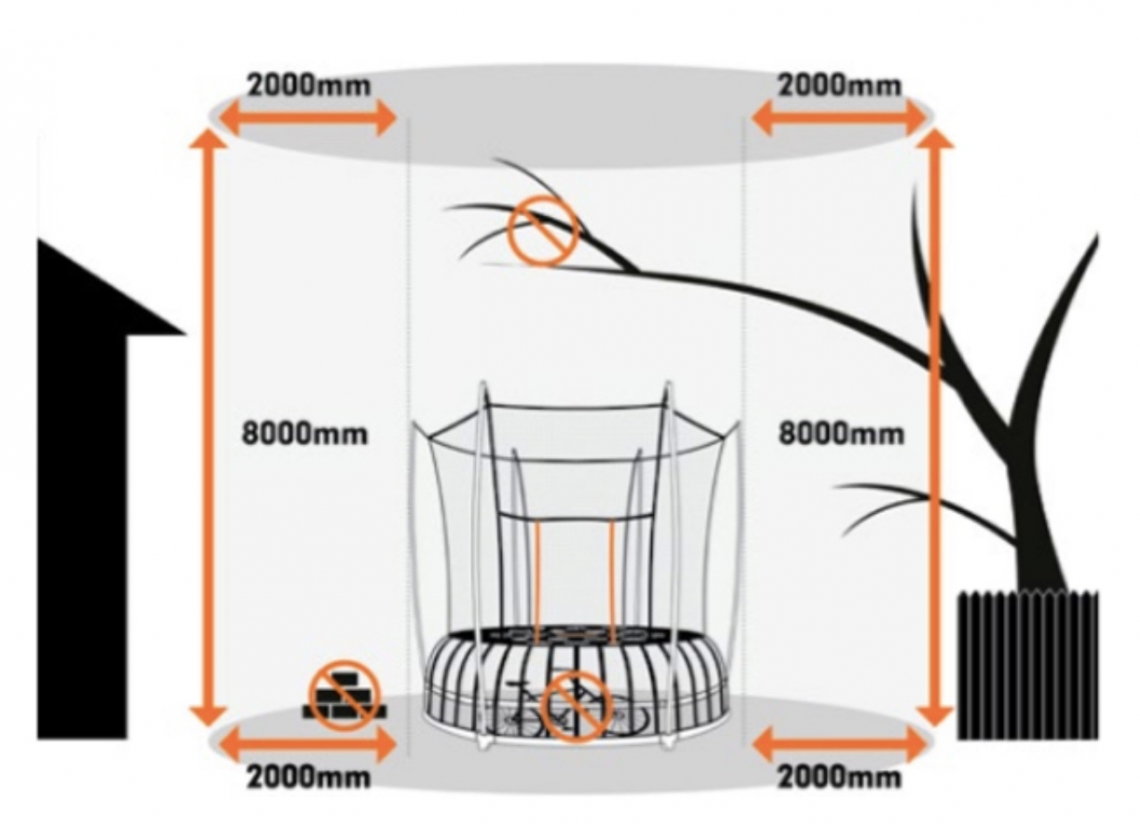 While a shady area is ideal, never place your trampoline directly under or beside a tree.
Not only could falling debris damage your trampoline's net, poles and mat, branches could also cause injury if they drop on top of a bouncer.
Even if branches may not be a problem, Autumn and falling leaves can make a mess of your trampoline mat. Wet leaf litter is also a pain to remove from a trampoline easily.
Try to place your trampoline in a spot that is usually shaded by a building during the hottest parts of the day.
If this isn't practical don't fret — all our trampoline include a free shade cover providing excellent great shade for kids.
We always recommend a minimum clearance from ground level of 8 metres.
If there are any additional hazards overhead, like wires, provide for additional clearance — just to be safe.

Clear Area and Space
Just as it's important to have vertical clearance, you should also have no obstacles or objects around the trampoline too.
Make sure that you have at least 2 metres of free space on all sides of your trampoline.

This open space should be clear of walls and fences, as well as concrete, brick and other hard surfaces.
In the extremely unlikely event that one jumps above and beyond our super tall enclosure, you'll want to be sure that they land on a softer surface.

Provide Good Lighting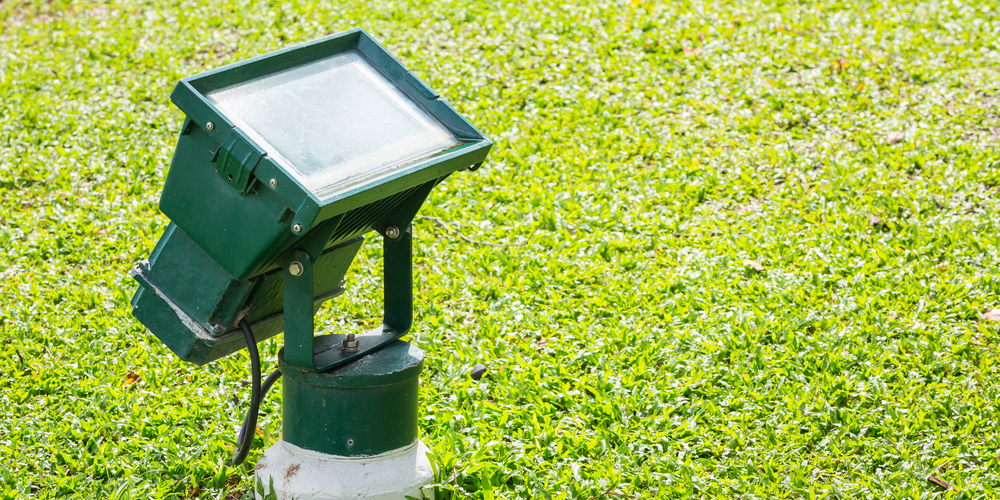 If your kids love to bounce on their trampoline at night, make sure that they're able to see what they're doing.
Facing garden spotlights towards the trampoline, outside the 2m zone, is ideal.
That way, they'll be surefooted when they're hopping on and off, and they'll be able to see exactly where they're bouncing.