One of the many reasons why everyone loves a Vuly trampoline is because of the awesome trampoline games you can play on HexVex™! The kids take one look and they're hooked for life!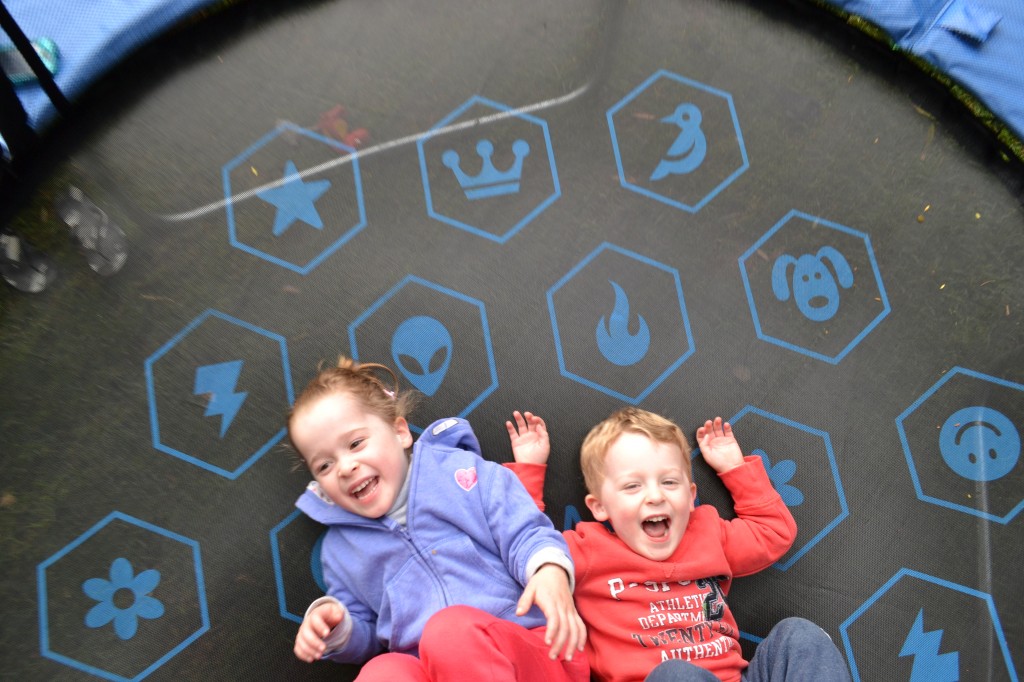 Tonnes of Fun with HexVex!



Unique to Vuly, HexVex™ is Australia's only printed trampoline mat game! We worked with our own Vuly Heroes to develop this concept from a popular trampoline training exercise called "Add-ons" which our trampolinists use as a training tool to improve their co-ordination and reaction time. Similarly, the trampoline games your kids can play enhance their balance, helps them to learn sequence and develop their memory and ocular motor skills.

So how do you get started?! Here are a few trampoline games your kids can play on HexVex™:

Trampoline Twister

Player 1 and Player 2 begin the game by standing in the centre of the jumping mat. Player 3 remains off the trampoline to act as the "referee". The referee closes his or her eyes and chooses a random icon and body part that Player 1 and Player 2 must touch together (eg. "Left Leg, Alien.") The winner is the player who stays up for the longest without falling over.

Mimic Me:

Players start on the edge of the trampoline and face each another. Player 1 begins the game by calling out the name of an icon and jumping to it. Player 2 mimics Player 1 by jumping to the same icon. Player 1 then does the same with all nine icons. If Player 2 correctly mimics all the icons selected by Player 1, he or she wins the game.

But wait...there's more. Have you seen HexVex™ 2 on Thunder?!


Brand new Hex Vex on Thunder!

With exciting new characters from our very own Vuly cartoon (stay tuned!), that means there's even more trampoline games to play!! What trampoline games can you imagine playing on this brand new mat?

Watch this video to hear what Olympians Ji Wallace and Blake Gaudry think about playing trampoline games on HexVex™!