Wondering what to do on the long weekend? Well we have good news - Vuly Trampolines will be open all weekend! What's even better is that we'll have Thunder set up down in our showroom for you to jump on and experience the revolution yourself!

Don't forget we've also got our all different sizes of our classic Vuly model set up --- our 8ft, 10ft, 12ft and 14ft!

So what are you waiting for? Discover the magic of Thunder today.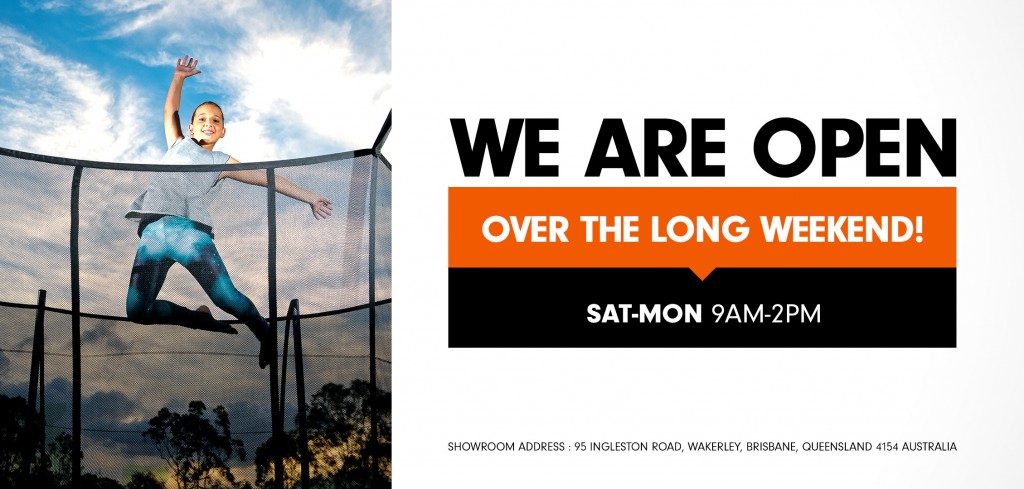 We're open this long weekend!