From next week until the end of December, the awesomely fun Vuly Zones will be coming back to shopping centres in Brisbane, Newcastle and Melbourne—just in time for your seasonal shopping! We're working with Toys 'R' Us to bring these fantastic pop-up experiences to those who may otherwise be unable to try out a Vuly trampoline before Christmas.

Come and test out a new Vuly or one of our accessories in Westfield Garden City, Kotara, Fountain Gate or Doncaster from 23 November to 26 December. We promise not only bouncing fun, but also the opportunity to test drive an unrivalled Christmas present for unknowing kiddies...


Vuly Zone returns – What's in the Zone?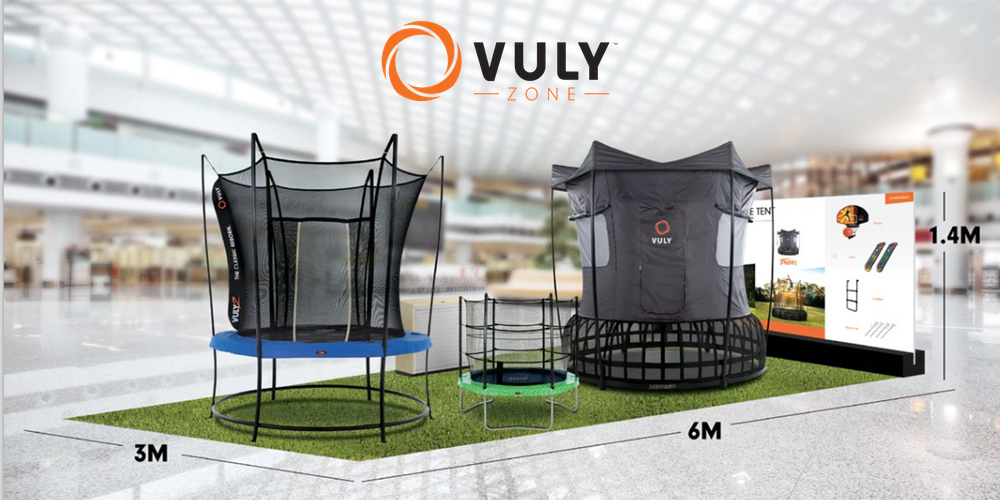 When you or your kids step into a Vuly Zone, you'll have the the chance to bounce on full-sized Thunder Summer M and Vuly2 8 ft trampolines, as well as a mini Classic, that've been set up right in the middle of the shopping centre!

Friendly staff will also be there to talk to you about our trampolines, as well as the fantastic BONUS TENT and 50% off ladder offers. Who knows? There might even be a Basketball Set and Vuly Deck or two ready to try out!


Vuly Zone returns – Where can I find one?


Thanks to Toys 'R' Us, we're able to bring you multiple Vuly Zones right in the heart of some of Australia's most popular shopping centres. Vuly Zones will be set up opposite these stores at the following Westfield locations:







Every Vuly Zone covers the same 3 x 6 m area of pure fun; we want to make sure that everyone who comes in for a bounce gets a magical experience!


Vuly Zone returns – Can we buy from Vuly Zone?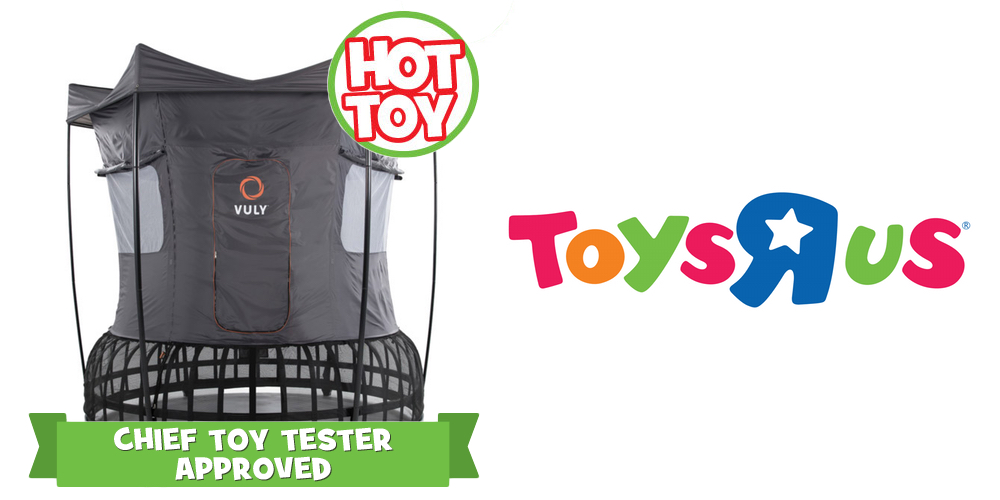 Have a chat to the friendly team members manning the Vuly Zone! They'd be happy to tell you all about our fantastic products while the little ones are bouncing (and even help you make a secret purchase). You'll be able to choose from all sizes of Vuly's trampolines and our accessories without setting foot in a store.

You'll also be able to pick up any purchase while you're in the very same area! All you have to do is head to the nearby Toys 'R' Us Parcel Pick Up to collect your new Vuly trampoline.



Tell us if you step into a Vuly Zone this Christmas season. We want to see lots of fun pictures!