As Vuly's Retailer Program, Vuly Wholesale, gets into full swing this week, there has never been a better time to introduce the team of Vuly Trade Account Specialists who will be helping retailers to reach their sales and organisational goals with Vuly. Vuly Trade Account Specialists are motivated and creative team individuals who help retailers to become their own specialists in retailing Vuly Trampoline products.

So, without further ado, say hello to the friendly faces you'll be seeing a lot more of with Vuly Wholesale!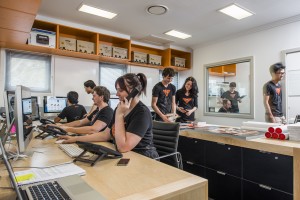 I conducted a short interview with a key member of the Vuly Wholesale team, Ben Rech, to gain insight into what he has planned for retailers apart of the Vuly Retailer Program.

Bella: What are you personally most excited about with the launch of Vuly's Retailer Program?

Ben: I'm looking forward to meet a new demographic of customers. At the moment, we primarily deal with customers who are interested in the consumption of our product. It's going to be exciting to deal with people who are interested in retailing Vuly products and are also focused on best meeting their customers' needs.

Bella: What does Vuly have in store for the retailers apart of the Vuly Retailer Program?

Ben: We want to give retailers the best product for the best price, and also generate greater awareness of trampoline retail. Vuly provides all retailers who are approved for credit accounts with a Point of Sale ("POS") Display to promote Vuly trampoline products in their store/s. I think that this is going to solve the age-old problem that confronts trampoline retailers - not being able to have a display trampoline because they are limited in space.

Bella: Thanks, Ben!

So there you have it, a little bit of insight into the Vuly Wholesale Program. For more information about trampolines wholesale or to learn how to sign up for a Vuly Trade Account visit Vuly Wholesale.