You've probably heard that backyard trampolines are the most injury-causing toys, or that they're only good for developing a thick coat of rust after a bit of rain. With Vuly trampolines, these ideas couldn't be further from the truth!
We've spoken before about some of the most common trampoline myths that don't apply to modern trampolines, but in what ways have the massive improvements to trampoline design from Vuly changed the way that we think about backyard bouncing? We delve into some of the ways that Vuly has addressed the primary concerns about trampolines expressed to us by parents everywhere!
Setting trampoline standards – Safety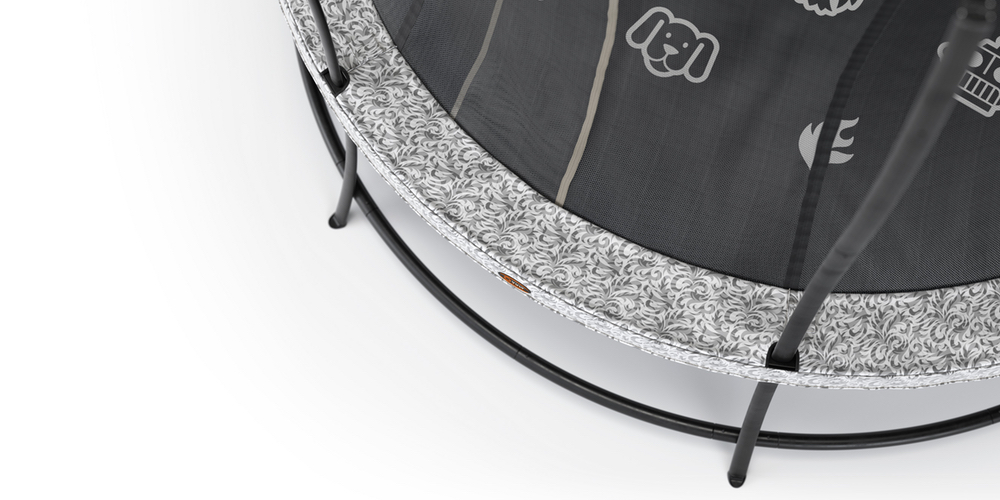 Back in the day of exposed springs and measly padding, trampolines certainly were dangerous. Thanks to companies like Vuly, trampoline safety has come a long way! Unique design considerations have all transformed the various Vuly models into the strongest and safest in the world.
Our sturdy frames, lack of exposed springs (or no springs at all), long-lasting and reversible safety pads and supportive enclosures mean no cuts, bruises, sprains and broken bones!
Setting trampoline standards – Rust-proofing
Vuly frames – and the durable Leaf Springs on Thunder and Thunder Pro – are made from hard-wearing steel, which is galvanised on the inside of the tubing and on the outside. Rust won't form in places that you can't see and degrade the integrity of the frame, unlike other trampoline models!

The 'no-contact' springs on Lift and Lift Pro also feature special 'Chromium Conversion Coating', which provides an extra rust-free guarantee. Vuly's frames offer an incredible 10 year warranty, ensuring a guaranteed sturdy and safe jumping platform not found in competitors.
Setting trampoline standards – All-ages design


Vuly trampolines are not only made to last, they're made to suit all ages. The kids will never "grow out of it", and even you can join in if you need a little something extra for your workout (or if you just want to have fun too)! Vuly trampolines are a brilliant source of fun and fitness for all ages.

With super tall enclosures and unbeatable weight capacities, parents aren't relegated to the sidelines anymore. Sturdy Vuly construction means trampolines can be fun for everyone.
Setting trampoline standards – Advanced enclosure
Made from ultra-soft silk terylene or longer-lasting polyethylene material, Vuly safety enclosures feel gentle on the skin and are woven to consist of the smallest holes possible. Unlike many competitors, Vuly nets are attached directly to the mat to prevent any contact with springs or frames, and there's nowhere for little digits to get caught.

The net is also the perfect level of tightness; you'll never fall off the side! All of our nets will gently guide you back onto the mat every time.
Setting trampoline standards – Low-impact bounce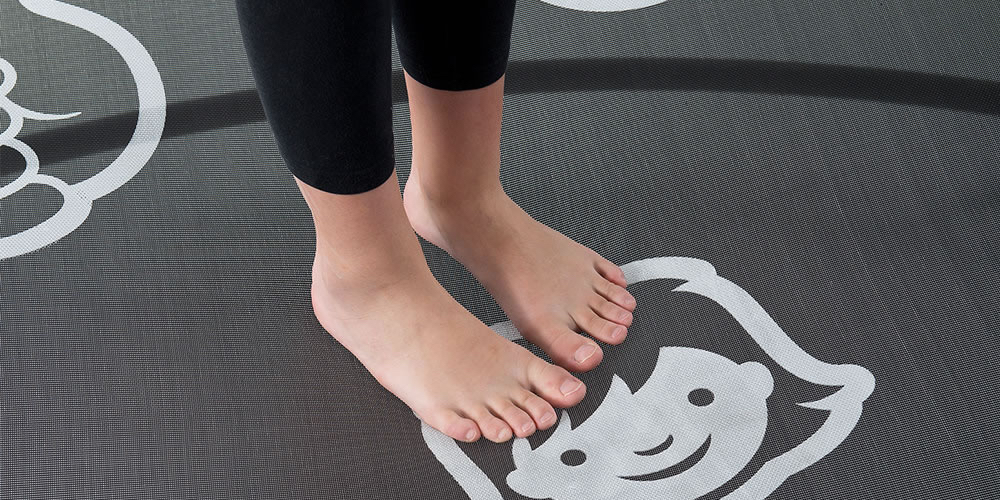 Vuly trampolines provide fantastic vertical bounce, which is low-impact and gentle on joints young and old. Some activities – like running, tennis or basketball – can be taxing on knees and ankles, and other trampoline models have a diagonal bounce, which can also be harmful for joints.
However, gentle bouncing on a Vuly mat is a great way to raise your heart rate without causing damage to your body.
Tell us how your Vuly trampoline differs from others that you've seen out there!