Here at Vuly, we're proud to continue supporting organisations that help children with special needs – especially where our trampoline contributions can make a noticeable difference to their ongoing treatment. Often, we provide our trampolines to use as part of these kids' physiotherapy programs.
Recently, we visited Autism Queensland in Sunnybank Hills and the Mackenzie State Special School to install their new Vuly trampoline donations and to speak with the amazing people who run these important community centres and schools.
Vuly Lift Pro trampoline for Autism Queensland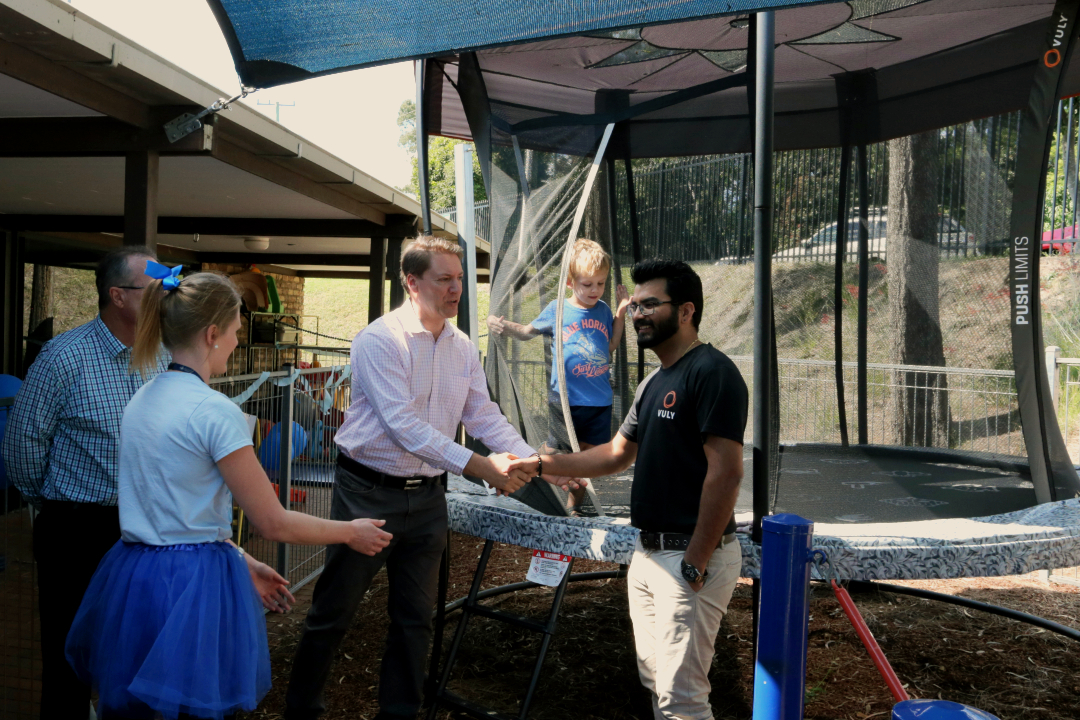 For the month where we 'Go Blue' to raise awareness for autism, the Vuly team member for community engagement, Davinder, was lucky enough to catch up with Autism Queensland CEO – Rod Cameron. Rod spoke about the tremendous benefits that trampolines have for these kids. Their new Lift Pro joins the existing Thunder Pro at Sunnybank Hills and will be a crucial component of both therapy and play for children like Zander and Benjamin (pictured).
Centres like this provide valuable services and facilities to families that have children with autism – including early childhood intervention, respite, and specialised school campus. We try our best to work with organisations like Autism Queensland to provide equipment that makes a meaningful difference in these kids' lives. We're happy that the feedback that we've received from those who interact with them every day has been overwhelmingly positive.
Vuly Lift trampoline for Mackenzie State Special School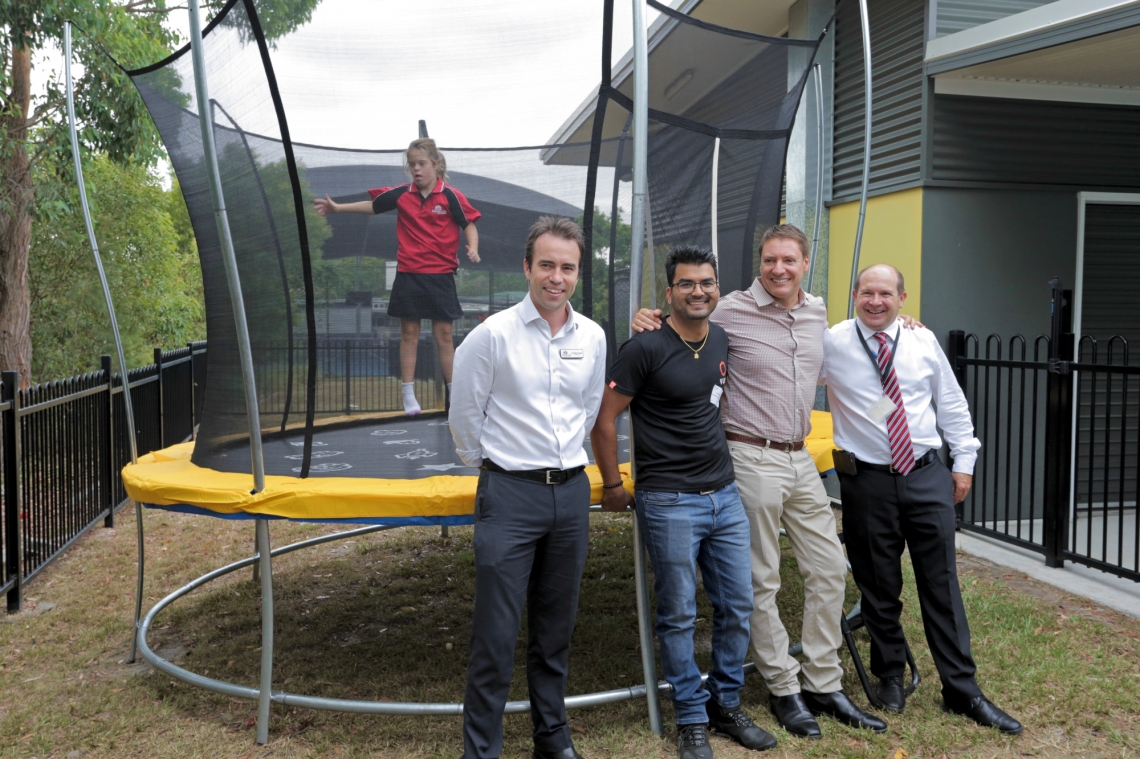 Earlier, members of the Vuly team also installed a Lift into the incredible Mackenzie State Special School. Together with Federal Member for Bonner, Ross Vasta, Davinder presented the new trampoline to the school's principal, Terry Foster. This was a great opportunity to discuss the development and how active play – especially on equipment, like trampolines – can be incorporated into the learning process.
These details weren't of much interest to the kids, though. Before long, we had a crowd who were just eager to try out their new trampoline for fun! As with Autism Queensland, this was also a great opportunity to speak to a member of the Government on the NDIS and how the scheme works to improve the lives of those with disabilities.
It's been wonderful speaking directly to the passionate people who work with special needs children to give them the skills they need and the very best support they deserve.