There's no better way to get the kids outdoors and into the fresh air than by helping them create their own edible garden. Not only is gardening a calming and productive past time, but getting the kids back into nature and producing their own fresh fruit and vegetables is also the perfect way to encourage them to eat better, too!

However, summer in Queensland can be a bit unforgiving to aspiring gardeners. You wouldn't want your kids discouraged by wilting produce that isn't suited to a subtropical climate. Today, we want to list only the herbs and vegetables that thrive in our unique early-year climate.


Vuly Trampolines' edible summer garden – February-friendly herbs


Basil – Famous for flavouring many of our favourite Italian dishes, basil is a auto-include for any herb garden. You can grow basil in both the ground and containers; it's not picky and thrives in the warm weather. Tip: The smaller the leaf, the more sun that that variety of basil requires.

Chives – The onion's calmer younger brother—chives can add a subtle onion flavour to every dish. This herb loves full sun coverage with regularly watered soil, and it can easily grow beside its best flavour-friends carrots, parsley and tomatoes.

Coriander – If planted in summer, this punchy herb—which is frequently used in Asian cooking—will produce leaves for the cooler months to come. For healthy coriander, place the plant in a sunny spot with well-drained soil. Remember: The entire plant—including the roots—is edible!

Lemongrass – Extremely hardy, and thus easy for the kids to tend to, lemongrass is not only versatile in the kitchen, it's also drought-tolerant and acts as a natural weed repellant. Growing to about a metre in height once mature, lemongrass becomes more flavourful further down the stem.

Mint – Crisp and refreshing, you can use mint in a range of both sweet and savoury recipes. Grow mint in partial shade, but keep in mind that it needs plenty of space to creep and requires constantly moist soil.

Parsley – This universal garnish is a must for your garden, and it grows best in sunny to partly-shaded areas. Once your parsley plant has matured, go nuts with using it in the kitchen! The more leaves you pick, the denser and leafier your plant will grow.


Vuly Trampolines' edible summer garden – February-friendly vegetables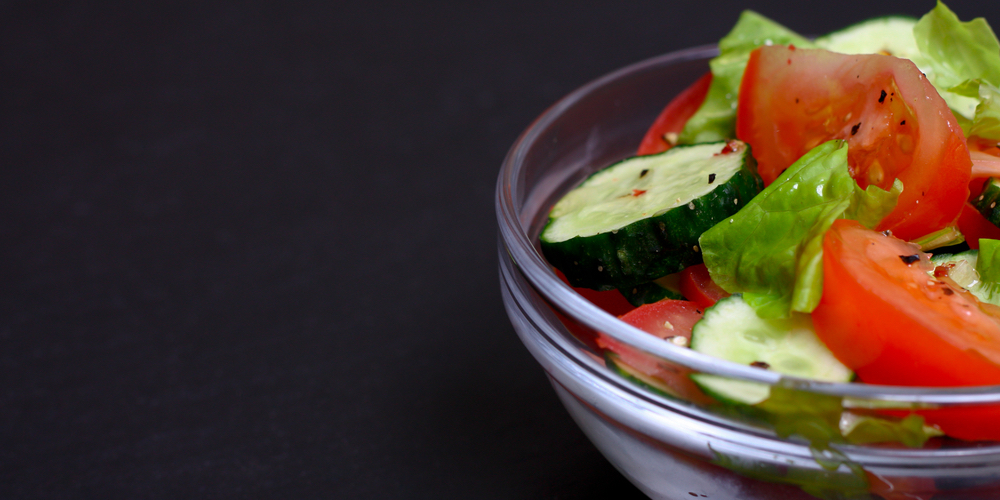 Pumpkin – Filling and nutritious, pumpkin's mellow flavour is a versatile dinner side or salad component. For healthy pumpkin vines, ensure that you have compost-rich and well-drained soil, as well as full sun coverage. Remember: If you water your pumpkins regularly, you'll ensure that they don't split!

Beans – Well suited to warm, sub-tropical weather, green beans will thrive in your edible backyard garden. Some bean varieties grow vertically, climbing up fences, trellis and trees. These types, in particular, look fantastic when they've grown high amongst your other vegetables; plus, they save heaps of space.

Tomato – Cherry or grape tomatoes are ideal for those gardeners with little hands. If they've been fertilised regularly, they also provide the biggest, juicy flavour hit. Make sure that you check which variety you choose: 'determinate' plants are stunted, and will create ground cover, while 'indeterminate' varieties will grow higher, and from a main stem.

Cucumber – Growing spectacularly alongside beans, lettuce and sweet corn, trailing cucumber plants are an all-purpose inclusion to your edible garden. Cucumbers soaks up sunlight, and you can grow them vertically up trellis for to save space. They're crispy and crunchy, and will become a staple in the kids' sandwiches.

Lettuce – Easy to grow and essential for salads, lettuce plants require a little bit of shade and daily watering in hot and dry weather to prevent a bitter flavour. Make sure that you wash your lettuce leaves carefully before eating to avoid any of the dirt and grit that would almost instantly turn up the kids' faces.

Rockmelon – Delicious to eat right from the garden bed, rockmelons are ready for consumption once they've fallen from their vine. It's best to plant them in a raised bed of soil for good drainage and warmth. Just remember to keep their soil nice and damp.



Do you have an subtropical, edible garden in your backyard? Which herbs, fruits and vegetables have your kids helped to grow?