The 2015 Toy, Hobby and Licensing Fair in Melbourne truly was an event that the Vuly Trampolines team remember. Creators and vendors of all different kinds came together to share their love for toys, and everyone was so passionate about bringing incredible creations to the public. Honestly, we felt like kids again!


Vuly at the Toy Hobby and Licensing Fair – Our exhibit

This year, Vuly showed off its most awe-inspiring exhibit ever. We set up 5 Thunder and Vuly2 trampolines for attendees to test. An extra Thunder also spent 4 days displaying its extraordinary weight-bearing power by holding up an entire car.

Our basketball demos were incredibly popular, and we even had a Thunder floating over a dozen metres in the air, with an 80-inch TV broadcasting our fun-loving Vuly message for everyone to see. Even Spongebob Squarepants and the Teenage Mutant Ninja Turtles came over to see what all the fuss was about.
Vuly at the Toy, Hobby and Licensing Fair – The event

This year marked the 50th anniversary of Melbourne's Toy Fair. Thousands of attendees from the toy, hobby and licensing industries spent 4 magical days learning, presenting, networking and laughing at the Melbourne Convention Centre.

Not only did exhibitors show off their brilliant array of products and characters with each other on the show floor, they also attended rousing breakfast events and productive meetings—all with the goal of sharing opportunities and promoting joy. We saw some very deserving toys and their makers claim awards; Vuly was also presented with Best Outdoor Toy for the previous year!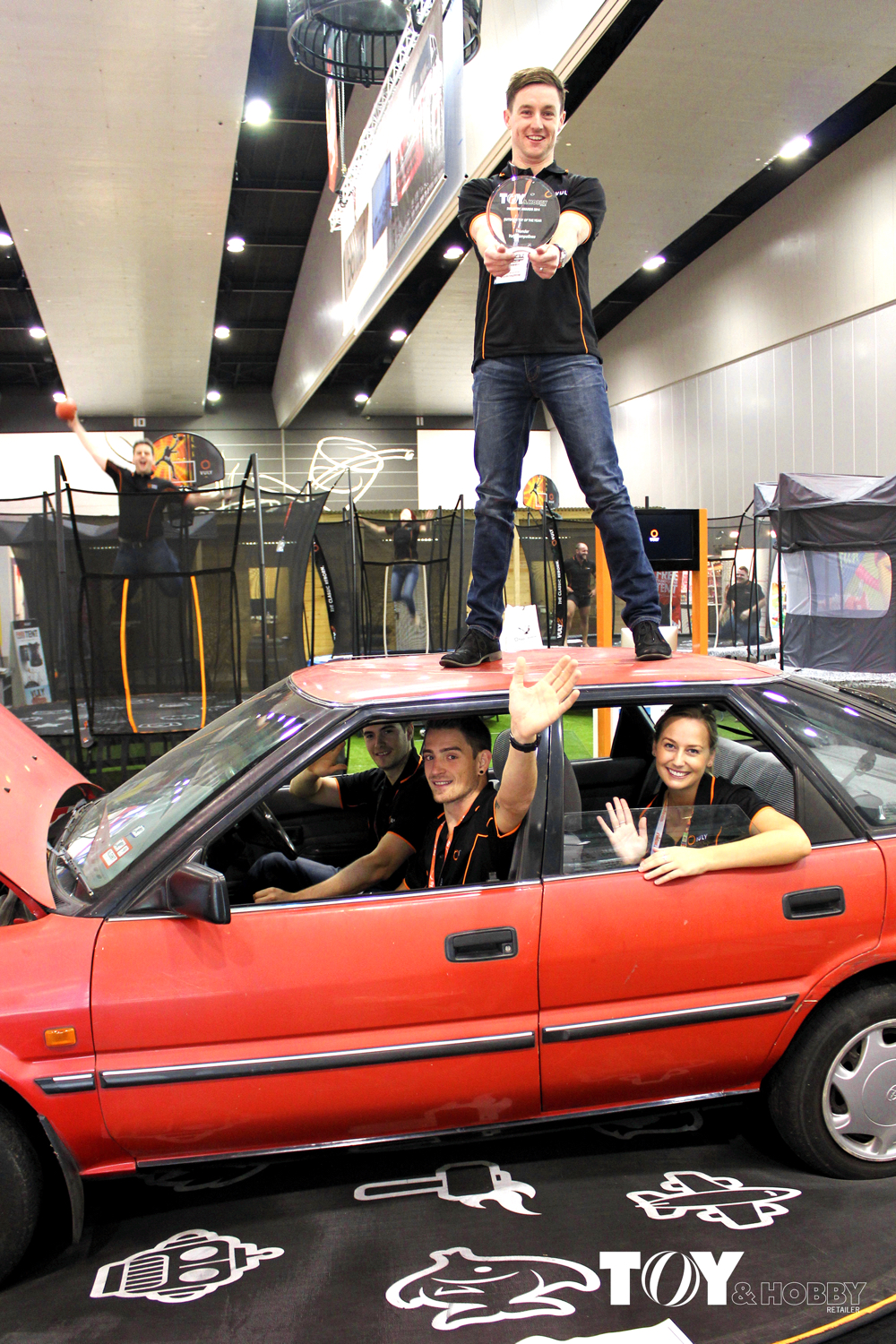 Thank you to the organisers of this spectacular event, and to the other attendees, who made it such a thrilling experience. The sheer scale of the 4 days even put some of our sales team out-of-commission. We bet that they're still looking forward to the next toy fair on our calendar, though.

What would you have done for 4 days surrounded by so many toys?