HeartKids Australia is a young and very special charity solely focused on Childhood Heart Disease (CHD). HeartKids Australia works to:
Support families who had a child with heart disease
Reduce the incidence of Childhood Heart Disease
Decrease the mortality rates for Childhood Heart Disease
As a voluntary group, HeartKids Australia relies solely on charitable donations from individuals and organisations around Australia to support it's activities against CDH.

At the recent 2011 Australian Toy, Hobby and Nursery Fair, Vuly was proud and privileged to be able to donate an 8 ft trampoline to HeartKids Australia for use by it's foundation members. The benefits of trampoline usage in children with a variety of ailments is well documented. Trampolines are fantastic for increasing sensory awareness and improving motor skills. Rebounding encourages muscle development, strengthens bones, reinforces joints, improves balance, and fosters kinaesthetic awareness.

In the spirit of the Toy Fair, re-realising your childhood ambitions and giving thanks, donating a trampoline to such a worthy charitable foundation was a rewarding experience for the Team, and one which we hope will give the children of HeartKids Australia as much joy as it did us.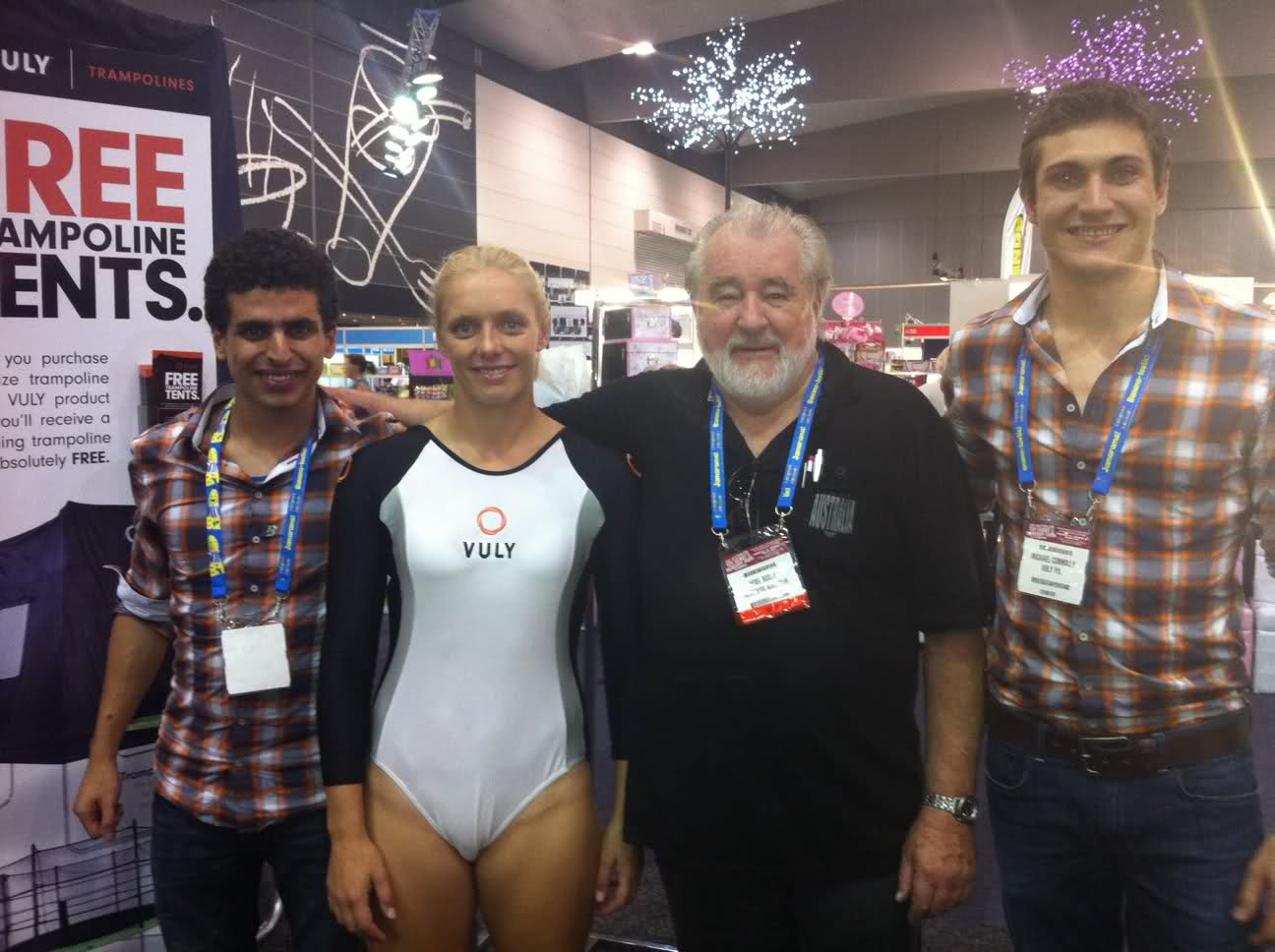 Photo: Noel Scott of HeartKids Australia (second from right) w Vuly Trampolines CEO, Joe Andon (left) and Australian Trampoline Athlete, Christie Jenkins (second from left).