Christmas is once again just around the corner!
We at Vuly Play knows just how busy this time of year can be for families, from buying presents to Christmas Day festivities.
We're sure you've got things under control, but just to make sure, we've taken the time to offer up a few Christmas tips.

Contents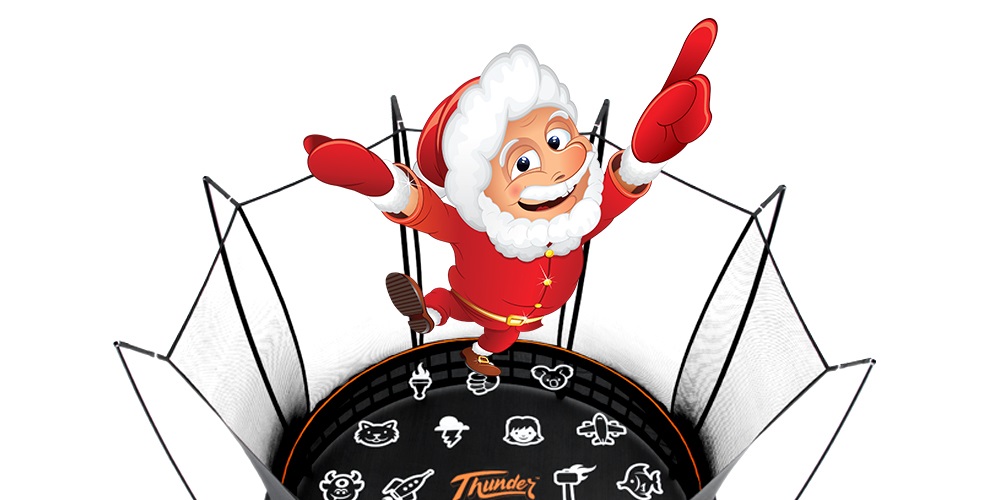 Saving Money
Don't let the Christmas rush obliterate your family's festive budget!
We've come up with some fantastic ideas on how you can save money this Christmas.

Make Your Own Decorations
Buying new Christmas tree decorations can be exspensive, so why not make some of your own!
This also provides a fantastic activity to keep the kids entertained at the start of their school holidays
All you will need is a little bit of time and creativity.
For example, you could sand down some branches and spray them with gold paint for a beautiful table centrepiece.
Or how about gathering up old baubles and make a custom Christmas wreath.
There are endless DIY ideas to be found on the internet — below are some of our favourites!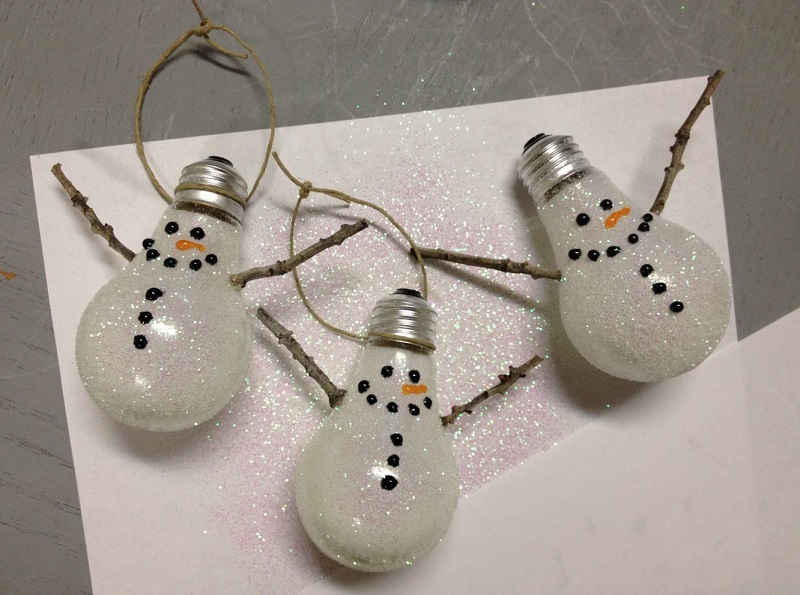 Repurpose your old light bulbs by turning them into glitterly snowmen! You could also use lightbulbs to make Christmas penguins.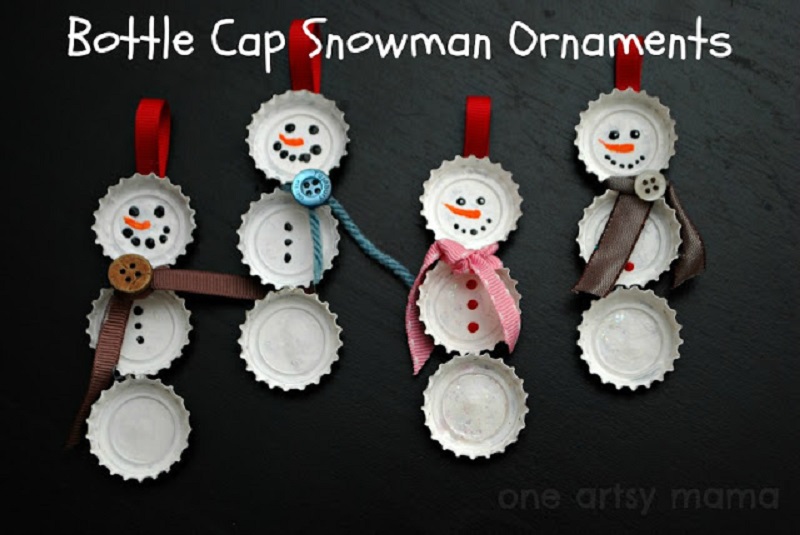 Even easier to make, you can recycle bottlecaps to make these cute hanging snowmen. Use ribbon to make them stand out with their very own scarves.

Popsickle Stick and Twigs Christmas Tree — By Andreja Vucajnk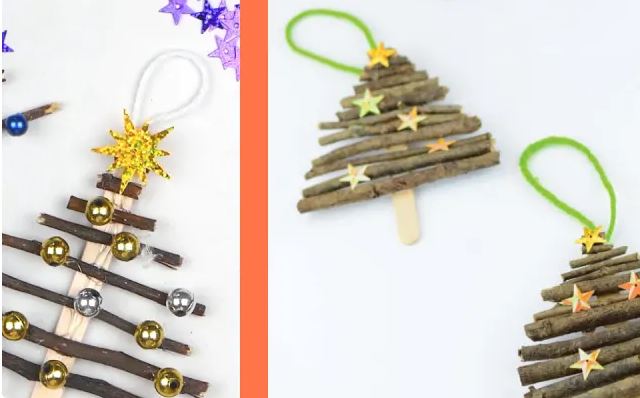 How cool are these little Christmas trees! Even better, they are super easy to make using a popsicle stick, twigs and a little glue.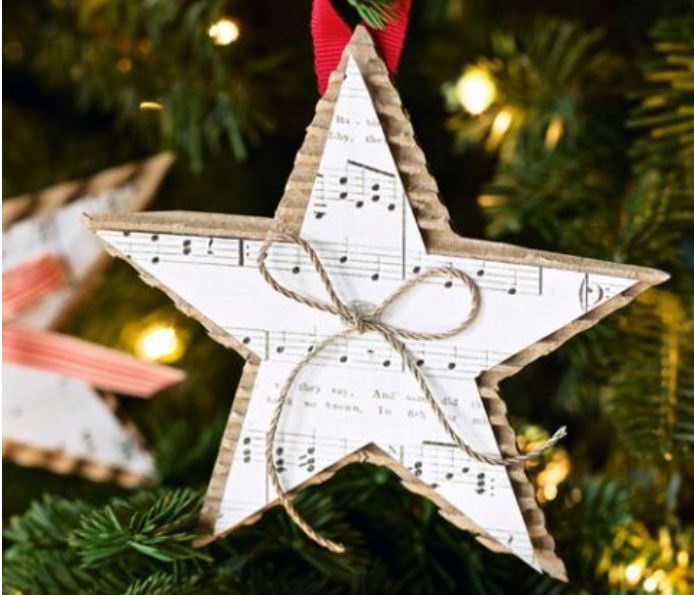 Don't these musical stars stand out against the green of the Christmas tree! Super simple to make with cardboard, sheet music and a little string.

Spraypainted Pinecones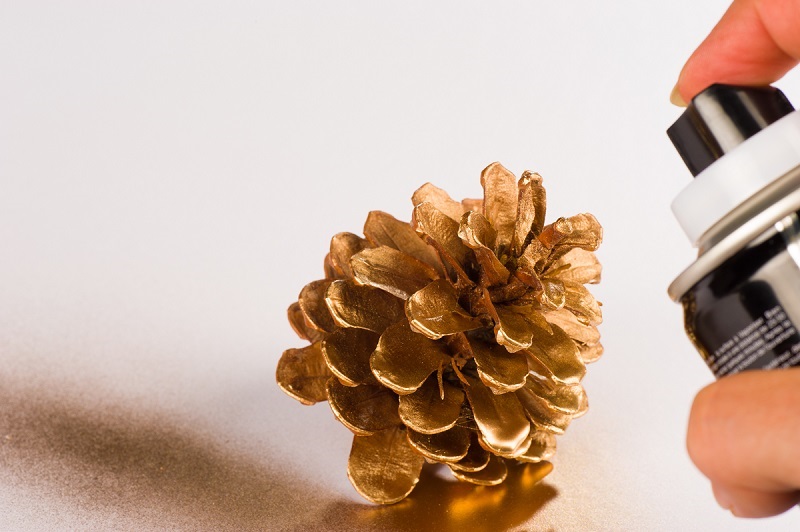 A DIY Christmas decoration favourite! Collect some pinecones and spray paint them different colours (gold, white etc). They work great hanging on your Christmas tree or simply placed as ornaments.

Share Christmas Lunch / Dinner Catering
Organise your Christ lunch or dinner by having different friends and family be responsible for different catering items.
For example, someone could be responsible for cheese and platters, another for drinks, and someone for salad.
Splitting out catering not only helps with the budget, but also significant cuts down on prep time.

Make Your Own Cards
Instead of spending money on expensive Christmas cards, have a go at making your own personalised cards for friends and family.
Get your kids involved to make their own cards by giving them a creative licence to draw or paint pictures.
If you're not feeling creative yourself, don't overlook writing an old fashioned letter to a love one instead of a card.
A heart filled letter is likely also a more memorable keepsake over a commercialised Christmas card.

Put The Focus on Family
In addition to the hype around gifts — which usually become the main source of excitement for kids — emphasise family time too.
Organise special family Christmas activities, games, story time or a Christmas movie to place the importance of the festive season back on the things that truly matter.
This way you can make the day special while staying at home, and fostering new family traditions.

Presents For More Than One
If you have more than one child, consider opting for a present that they all can use and share.
This can help save on costs and lets you pool your expenses into one amazing gift that will totally wow them on Christmas day.
A perfect example is any of Vuly's outdoor play equipment - from trampolines to play and swing sets.
Hiding and Assembling Vuly Products
Finding a hiding place for large gifts can be quite difficult. The best places in your home for sneaky boxes include:
Placed among miscellaneous items in garden sheds or garages
In a cavity of the linen cupboard
In your wardrobe
Under beds (our boxes are quite compact)
Store outside near tools or gardening gear
Some customers take advantage of the easily transportable size of the carton and choose to hide their trampoline kit at the house of a friend, neighbour, or family until it's time to assemble.
Important note: Please check that you have all parts prior to hiding your trampoline away. Let us know immediately if you do not have the necessary components.

A Clever Disguise
If you really need to disguise our boxes, you can shade in the Vuly logo with a black felt pen, or—if you're particularly cautious—put stickers of another logo over them.
Even easier, a blanket or tarp can be strategically draped over the carton to disguise the labels.

Assembling Your Vuly Product
Getting your Vuly product ready for Christmas morning is essential, especially if the present is a surprise for your kids.
Here are some tips to make sure you have a very merry Vuly Christmas.

Check Your Assembly Site
Don't leave it to the last minute to check out a proper assembly site
Check that you have a flat surface and adequate overhead clearance.
For more information on site planning, go here.

Do a Test Run Before Christmas Eve
Holiday play dates and sleepovers your kids have been going to provide perfect opportunities for an assembly test run!
You might even be able to leave some of the frame connected if you have a good hiding spot at your house.
You'll then notice with plenty of time to spare if there's any damage or missing parts that need to be sorted out before Christmas day.
Please let us know immediately if this is the case

Know How Before You Give It a Go
Get comfortable with our installation instructions before you attempt to assemble your trampoline.
We provide information in our manuals and our online videos.
Watch them several times to familiarise yourself with the process before trying to do it on the night.

Give Yourself As Much Time As Possible
If you follow our assembly instructions, it shouldn't take all night to put together your new Vuly product.
However, very few people genuinely work well under pressure, so start as early as possible to give yourself some assembly leeway.

Keep The Lights On
A decent light and a fantastic torch ready before you stumble out into the dark with boxes full of parts – some as small as your little finger.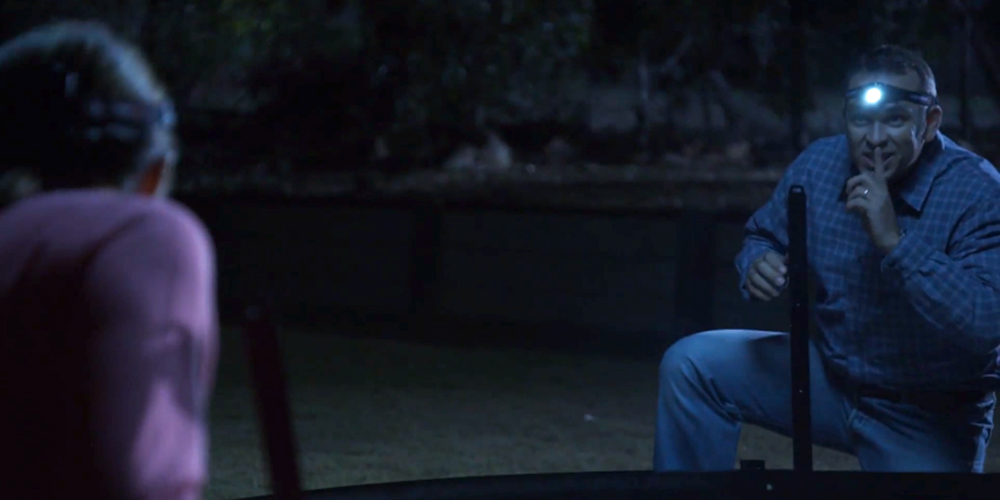 Keep The Television On
If you need every set of adult hands in your household outside to set up your Vuly product, you might want to keep the television on for the kids.
Musical movies (think Disney) can help cover the noise of assembly while keeping children happily preoccupied.

Have a Great Story To Tell
Your kids may be so excited to see what Santa's brought them that they barely sleep a wink.
There may be a chance that they catch you in the middle of the assembly process.
If you do get caught out, simply explain that your house was first on Santa's route and you've volunteered to set one of the presents up for him so that he can reach all the other houses in the world.

Wrapping a Trampoline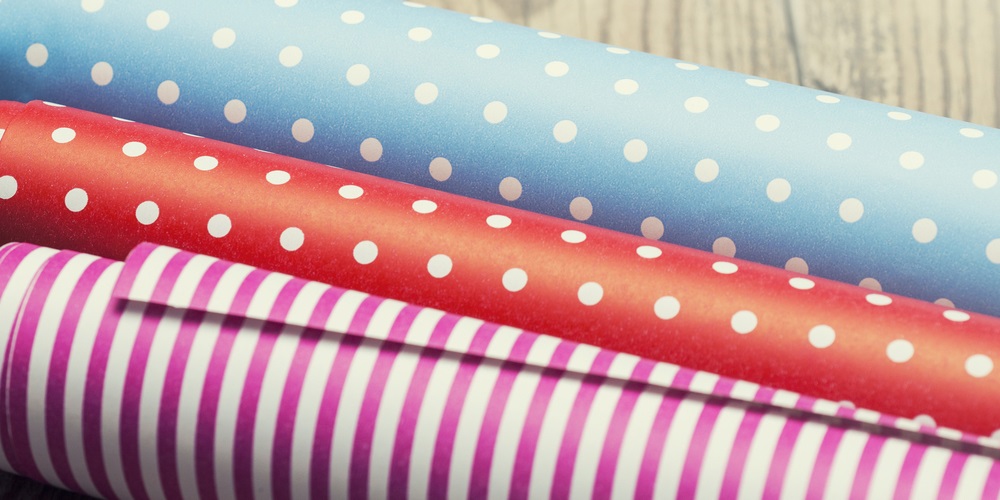 A fully assembled Vuly kids' trampoline is a monster of a gift!
You'll likely need dozens of rolls of wrapping paper to cover this present.
Try to set aside every ream of one of your patterns solely for your trampoline
It will look better then mixing and matching a range of patterns.
There are two ways to approach covering your Vuly trampoline.

1. From The Base Up
Wrap and tape the paper vertically around the lowest ring or leg of your trampoline, pull it up and toss it into your enclosure.
If you have a trampoline tent, you can instead try pulling the entire ream over to cover the other side as well.
Tape each ream to the one beside it both inside and outside your trampoline.
Work your way around the trampoline pulling up each ream into the enclosure until covered.

2. Wrap Around
Stick the paper horizontally to one of the legs or leaf springs, and pull it around the trampoline.
Make a full revolution, and tape the end to where you started.
Move up in layers around the legs and net poles until covered. Remember to tape all layers to each other.
Kid's Christmas Games
Take the festivities up a notch this Christmas with one of our festive, family friendly games!
Perfect for some quality fun with the kids, these activities will inspire plenty of laughs amongst young and old.
Also don't forget our collection of trampoline games or investing in some of our classic trampoline accessories!

Pin The Nose on Rudolf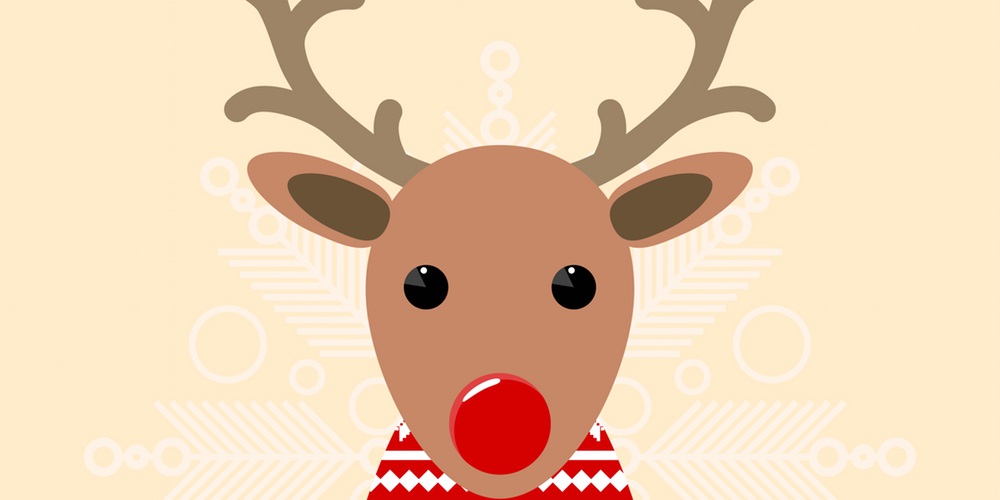 There's no better game to keep the kids entertained!
A simple twist on the classic blindfolded challenge, 'Pin the nose...' is simple to make and quick to play.
What you'll need:
1 Large A2 plain/white cardboard, and 1 A5 red cardboard
Paints and paintbrushes
Scissors
Blu-tack
Blindfold
How to make and play:
1 Large A2 plain/white cardboard, and 1 A5 red cardboard
Paint a large reindeer head onto the A2 cardboard, without nose!
Cut a round 'nose' out of the red cardboard, and attach blu-tack to the back
Secure your dried A2 reindeer onto a wall using more blue-tack
Blindfold the first player, spin them around in a circle three times, hand them the red nose and get set for some laughs

Christmas Trivia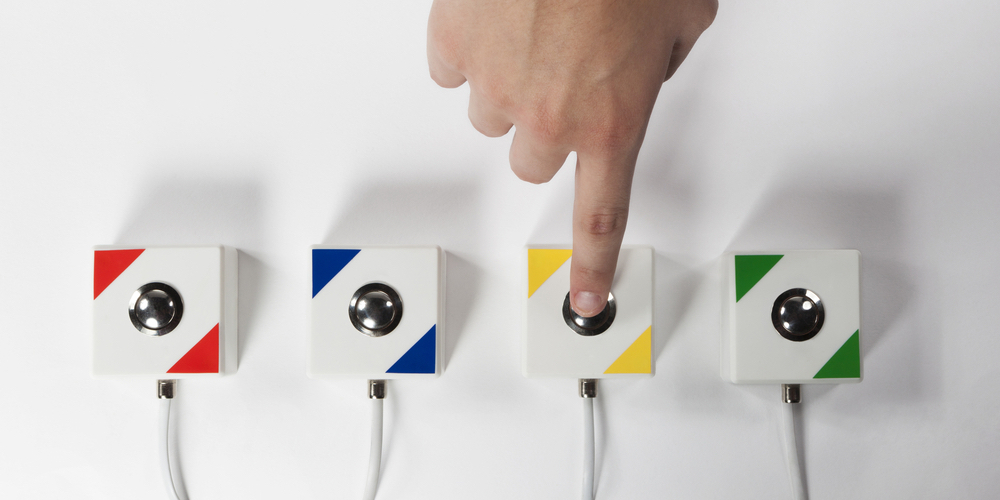 Have a large family? Christmas trivia is a brilliant game for big numbers, as contestants can work solo or break off into groups.
The internet offers loads of handy Christmas trivia printables, so simply select an announcer who is able to locate and print the secret questions, hand out some paper and pencils and you're ready to go!
A Christmas-themed prize is also a great way to add a competitive buzz, and if you're feeling extra clever, include some family-themed questions for extra points.

Candy Cane Hunt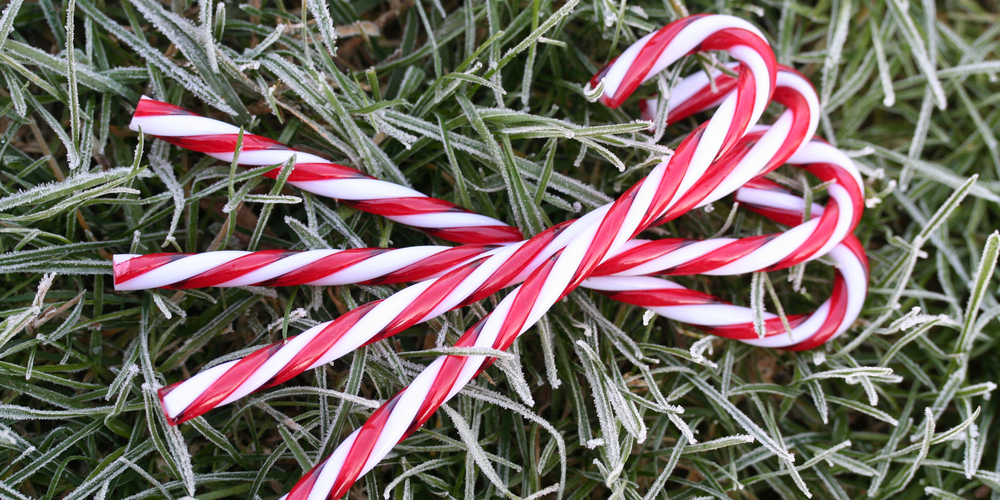 Kids love treasure hunts!
We hunt for Easter eggs on Easter, so why not go searching for candy canes on Christmas?
Simply hide a number of candy canes around the home and garden, then let the kids run wild!
To prevent a sugar overload, ensure that the children don't eat more than one candy cane each, and instead offer up a stocking filler prize to the winner who has collected the most candy canes.

The Human Christmas Tree
This is a family game sure to have everyone laughing!
All you need is one willing 'Human Christmas Tree', a timer and a range of common household materials that you can easily transform into makeshift decorations — think aluminium foil, cling wrap, ribbons, tinsel, etc.
Simply stand the volunteer with their arms out straight, set the timer for 2 minutes and have the rest of the group spring into action, transforming the volunteer into a Christmas tree as quickly as possible.
A camera is also a great addition; take pictures of the final result, and keep them as treasured memories!
DIY Secret Santa Gifts
Below are some easy to make Secret Santa gifts - perfect for family, friends or work colleagues

Chalkboard Mugs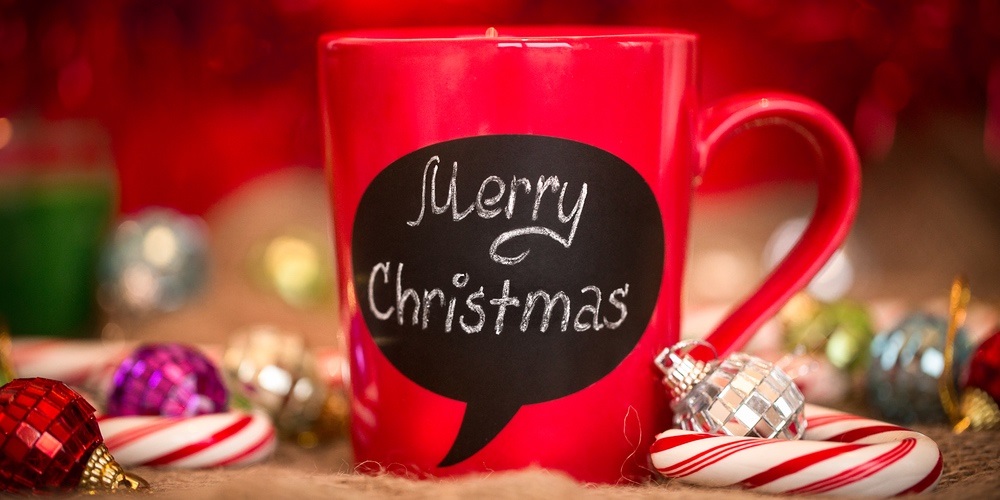 A quick and easy gift which is guaranteed to create smiles, a chalkboard mug is completely customisable, which allows it to suit any age or personality.
Just purchase a plain mug, some chalkboard paint and a chalkboard pen.
Paint your mug and allowing it to dry. If you want to be a bit more creative, you can cut out a stencil from a large sticker (like a speech bubble), stick it on and paint inside of it.
Then, you're ready to add an inspiring quote, silly drawing or Christmas message.
The best part is, the mug design can be washed away and re-applied as often as your gift receiver pleases!

Custom Coasters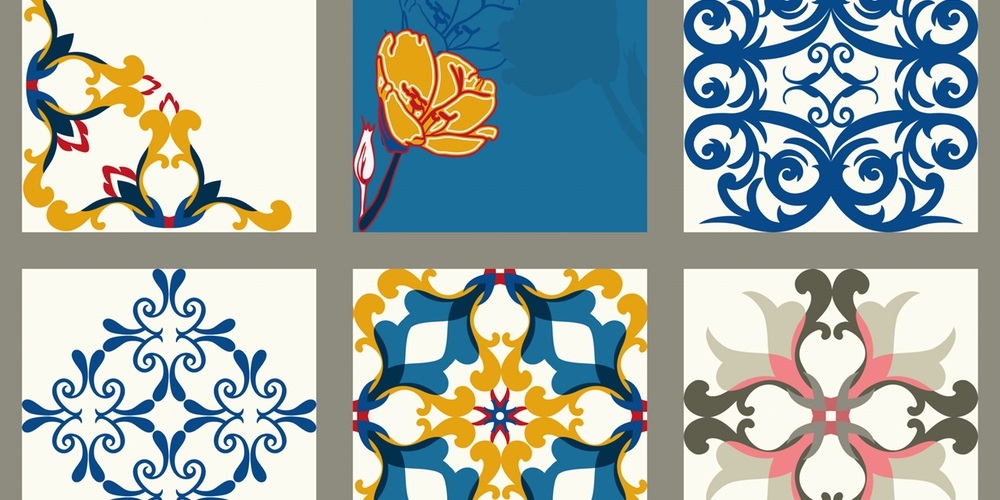 If you're racking your brains for a stylish, yet affordable, gift for your colleagues, teachers or family members who love to entertain, then you might be surprised to find the perfect present at your local tile shop!
Collect a set of matte, square tiles in colours and decorative designs that will appeal to your gift recipient.
Glue on four small circles of felt to the bottom of each, and you'll have a one-off set of coasters that they won't find anywhere else.
Wrap them up with clear cellophane and ribbon for a beautifully presented gift which will definitely come in handy as party season ramps up.

Aromatherapy Bath Salts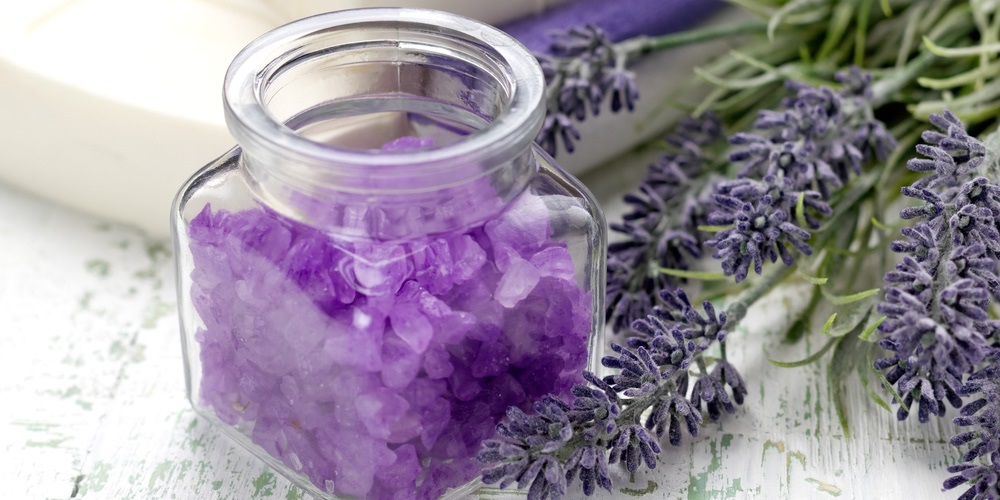 There's nothing better than unwinding with a luxurious aromatherapy bath.
Free of preservatives, colourings and chemical fragrances, homemade bath salts are great for those with sensitive skin; plus, they're are a great budget option when made in bulk.
Vanilla & Lavender Bath Salts - What you'll need:
Coarse sea salt
Epsom salts
Baking soda,
Vanilla and lavender aromatherapy oils
Dried lavender (an optional finishing touch)
Air-tight glass jars, with twine and tags for labelling
Method:
Mix 6 parts coarse sea salt, 3 parts epsom salts and 1 part baking soda. These ingredients work together to relax muscles and soften the skin.
Add a few drops of the aromatherapy oils and a sprinkling of dried lavender petals. Mix to combine.
Fill your glass jars with the bath salts, press on the lids and tie your personalised labels around the necks.

Recipe Hampers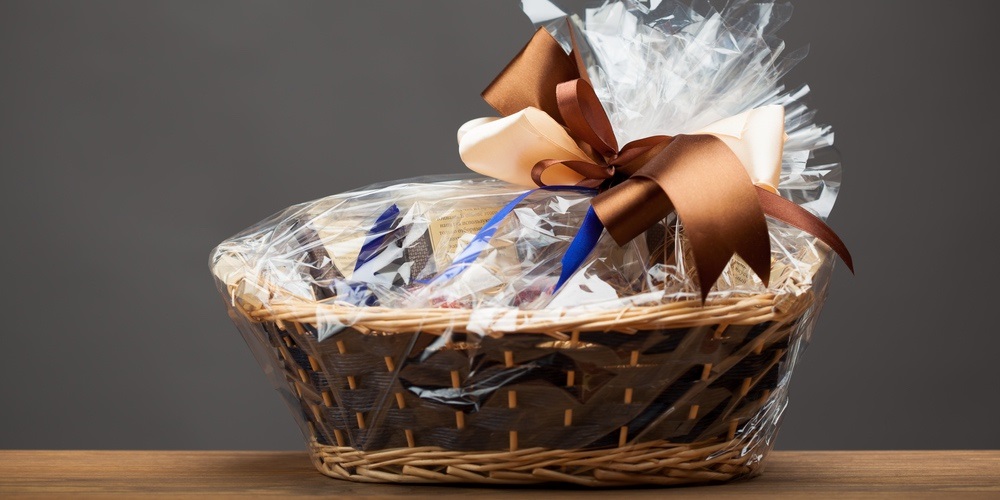 A recipe hamper is one of our favourite personalised gift ideas.
Have you cooked snacks or meals for your gift recipient that they've especially loved? Well, now's the perfect time to share those favourite family recipes.
Choose a recipe or two that won't require too many additional ingredients to those in your hamper.
Think of a delicious hot chocolate recipe, your favourite summer cocktail mixer, or a sweet biscuit recipe).
Package the ingredients and a customised recipe card into a small hamper, decorated with gingham, ribbons, or cellophane.