Halloween is one of those classic American traditions that's becoming so popular here in Australia.
Maybe it's the chance to dress up in outrageous costumes, maybe it's the litres of fake blood and grotesque false teeth or maybe (and we think that this is most likely) it's the sweets.

Today, we'll help you make the best Vuly Halloween event for kids in 2020.


Contents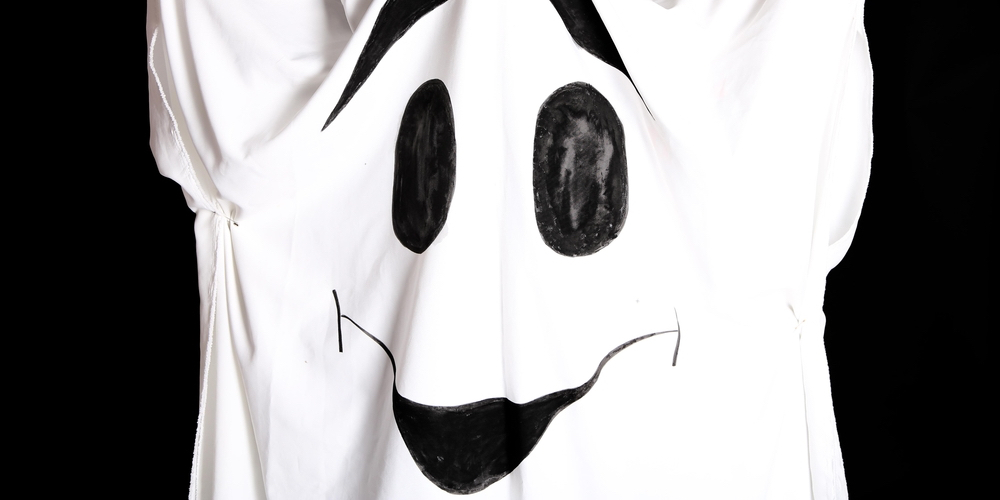 A Spooky Trampoline Event
Your kids will be dressed up, maybe even in the superhero outfit that you made together; why not dress up the trampoline, too?
For Halloween night—either after the kids have been out for an early trick-or-treat, or if you'd prefer them to stay in your home—turn your trampoline into a hair-raising ghost!

Simply find an old white sheet (making sure that it can fit all the way over your enclosure) that you're no longer using, and paint on a design using black paint!

Make it a memorable Halloween event for kids in your neighborhood by throwing treats into the trampoline for them to collect.
DIY Halloween Decorations
Want to dress up your backyard ready for Halloween?
We have a range of DIY Halloween decorations that are sure to turn any yard into the ultimate spooky setting.

Hanging Bats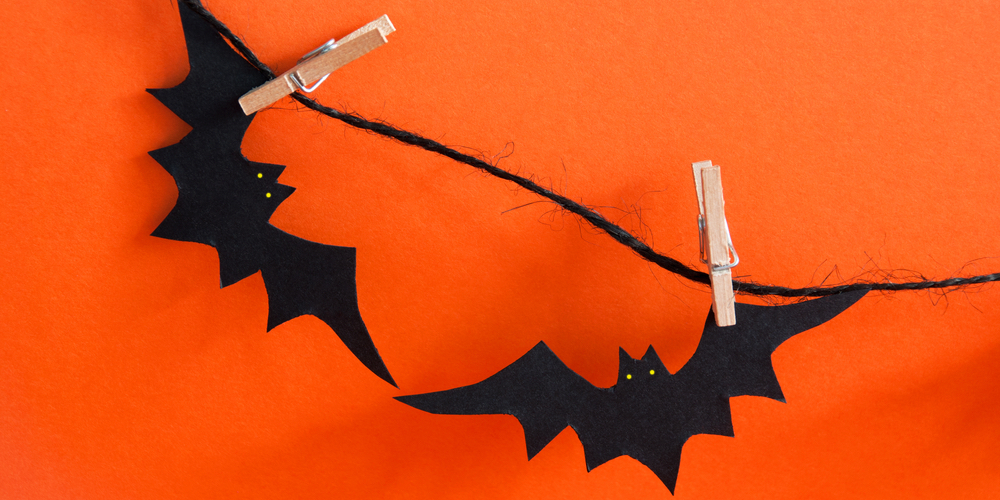 Hanging bats are a staple for the scariest night of the year. Put an extra creepy twist on the traditional hanging bat with the addition of glow in the dark eyes.
These look particularly fantastic peeping through branches, petrifying from patios or startling in a swarm from the roof of your Vuly trampoline tent.
To create your 'Hanging Bats', you will need:
Black cardboard
Pencil
Scissors
Glow in the dark paint
A hole punch and string
Once you're armed with craft tools, simply:
Draw up a bat shape on a piece of black cardboard using your pencil. If you aren't a confident drawer, simply print off one of the many free templates found online.


Cut out the drawing or template using scissors, and use it to trace out the rest of your bats.


Apply two small dots of glow-in-the-dark paint as 'eyes' to each bat.


Punch a hole into the head of each bat, and feed through a piece of string.


Hang them in and around your garden.

Glowing Eyes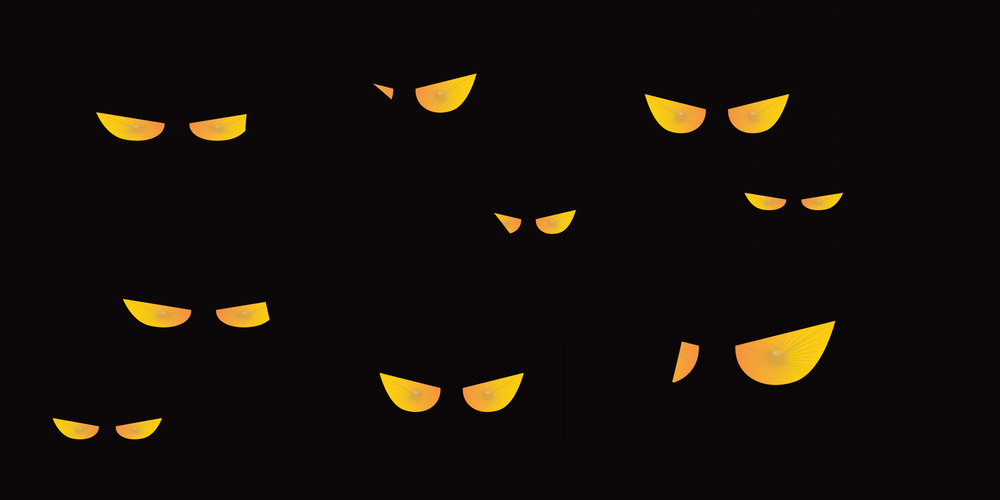 Complement your hanging bats, and create the illusion of a garden full of gremlins, with our easy 'Glowing Eyes' Halloween decoration.
Together, they create a subtly spooky effect that emulates the best horror films, which feature monsters that you can't see.
After all, there's nothing creepier than feeling like you're being watched...
To create these Glowing Eyes you'll need:
Cardboard rolls
Scissors
Stanley knife
Glow sticks
Sticky tape (optional)
Once you've got your materials, simply:
Cut your cardboard rolls into 20cm lengths.


Carve out a range of eye shapes along the side of each roll using your Stanley knife.


Stuff the rolls with glow sticks. If you want to boost the realism of the effect, draw irises onto the glow sticks, and tape them to the side of the rolls so that the iris is always facing through the eye hole.


Place the glowing eyes into bushes and hedges around your yard. Remember: Leave outside lights off, or place the eyes in the darkness to maintain the illusion.
Homemade Halloween Treats
With Halloween just around the corner and all of us spending a lot more time at home this year, what better way to get the whole family involved in activity than making some spooky Halloween goodies!
We have found three scrumptious Halloween treats for you to create, and we trust you will have just as much fun as we did making them. Make sure you check out our finished product on our Facebook Page.

Poisoned Apples
To make 'Poisoned Apples', you will need:
5 Granny Smith apples
5 long, wooden skewers
3/4 cups of sugar
50 ml glucose syrup
Half a-teaspoon of black gel food colouring - If you cannot find black gel colouring, mix equal parts red, blue and green gel.
A sugar thermometer
To make 'Poisoned Apples&rsquo, wait until an hour before you want to serve them to the kids, and:
Rinse and dry the apples.


Place the apples on a sheet of baking paper, and pierce them through with skewers.
Lay another sheet of baking paper on a tray, smear on some butter and set it aside.


Place the sugar thermometer in a medium saucepan, and add in the sugar, 3/8 cups of water, and glucose.


Whisk the syrup over medium heat until the sugar has dissolved.


Let the temperature rise without stirring until it has reached 150C — the 'toffee stage'.


Remove the saucepan from the heat, and carefully remove the thermometer.


Add your food dye, and swirl the saucepan to completely mix it in.


Twirl the apples through the candy mix, lightly shake off the excess and place them onto the sheet of buttered baking paper.

Meringue Ghosts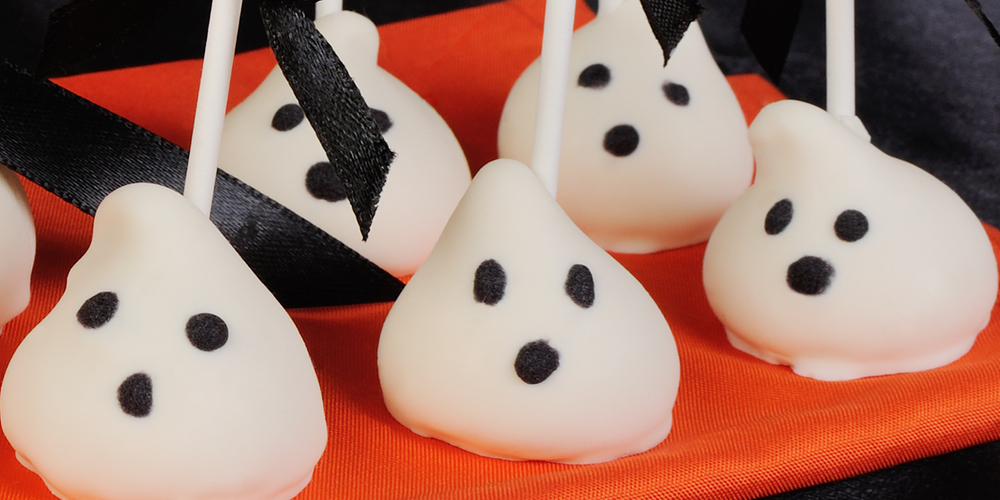 To make 'Meringue Ghosts', you will need:
3 egg whites
3/4 cup white sugar
1/2 teaspoon vanilla extract
1/4 teaspoon cream of tartar
Cocoa powder
To make 'Meringue Ghosts':
Preheat your oven's grill.


Lay a sheet of baking paper on a tray, smear on some butter and set it aside.


Simmer 10 cm of water in a medium saucepan.


Hand whisks the egg whites and sugar in a medium, stainless-steel bowl over the water until the whites are warm and the sugar has dissolved.


Transfer the mixture to another bowl. Gradually add the vanilla and cream of tartar, while whisking with an electric mixer on low-medium until the mixture is firm.


Increase the mixer's speed to high, and whisk the meringue until stiff and glossy. This should take between 5 and 7 minutes.


Transfer the meringue to a piping bag, and snip off the end to about 4 cm wide.


Pipe out 10 cm 'Meringue Ghosts' onto your tray. If you're really patient, you could mould a few meringues into bones!


Put them in your oven, at least 20 cm away from the grill, and heat until the tips are brown.


Use a small brush, or cooking utensil, to draw little faces onto the Ghosts with cocoa powder.

Eyeball Punch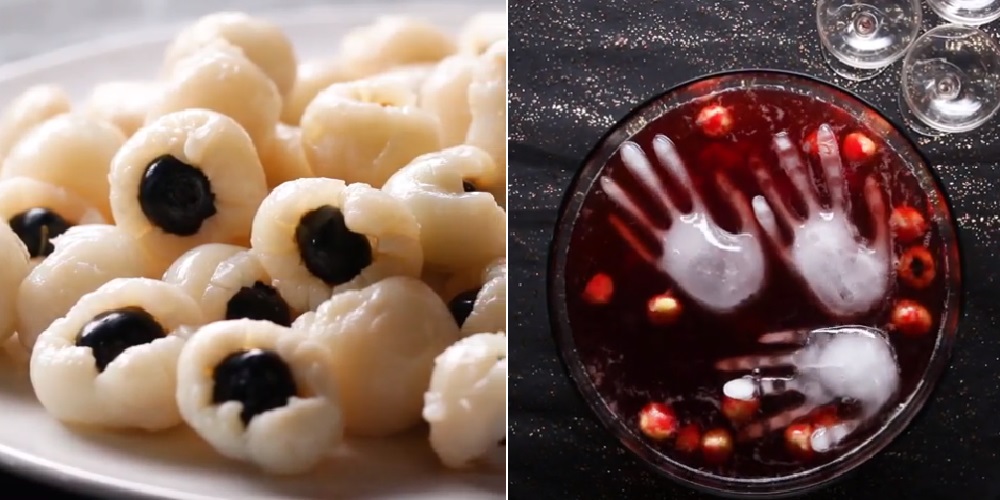 Feeling thirsty? Why not create some creepy Eyeball Punch this Halloween.
To create Eyeball Punch, you will need:
A punch bowl
Cranberry juice
Ginger ale
Lychees, fresh or canned
Blueberries
Rubber gloves
To make Eyeball Punch:
Start by filling up your rubber gloves with some water and putting them in the freezer overnight to create some spooky ice hands to keep your punch cold and refreshing.


Next, pour equal amounts of ginger ale and cranberry juice into your punch bowl, leaving enough room to add the ice and lychee eyeballs.


After this, grab your punnet of blueberries and your lychees to create your 'eyeballs' for the punch. Grabbing a blueberry, push it into the lychee where the seed once was. It should go in far enough that it will not come out once placed in the punch.

If you are using fresh lychees you will have to remove the seed so make sure you have an adult help you with this.


Place your lychees into the punch gently, so not to dislodge the blueberries.


Grab your frozen gloves that you prepared earlier and have an adult help you remove the glove from the ice to reveal your icy hands.


Place your frozen ice 'hands' in the bowl, and enjoy your delicious eyeball punch.

Spewing Pumpkin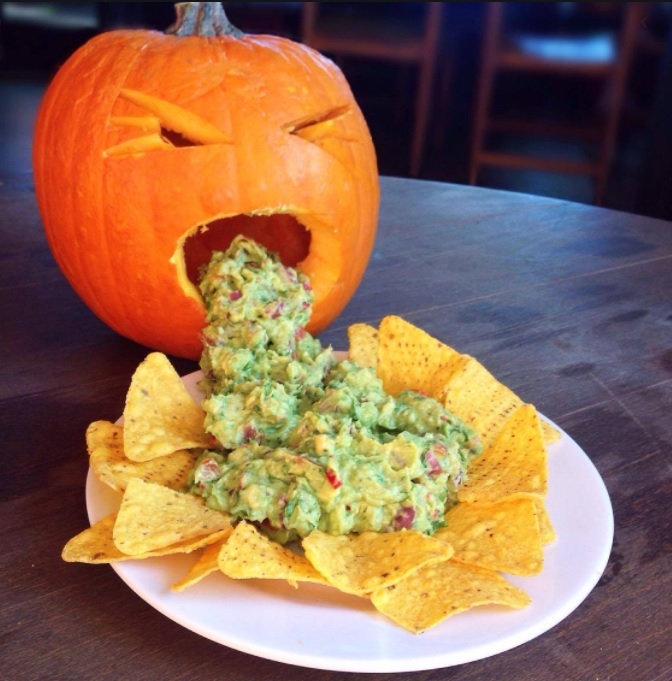 Tasty while also being a scary visual treat, here is what you need to make your very own Spewing Pumpkin
Pumpkin
Spoon
Sharp knife, adult supervision required for use
6 avocados
Lemon juice
Salt and pepper, to taste
Corn chips
Serving board
To make the Spewing Pumpkin
Start by having an adult help you cut open a hole in the top of the pumpkin and scoop out the pumpkin seeds.


Next, with an adult helping, carve a spooky face into the front of the pumpkin, ensuring the mouth has a large opening for the 'spewing' guacamole.
Cut open and scoop your avocado into a bowl with some lemon juice, salt, and pepper.
.
Mash the avocado so that it is a guacamole consistency.


Place the pumpkin on a large serving board, and then start scooping your guacamole around the mouth of the pumpkin, and on the serving, board to create the 'spewing' look.


Place your corn chips around the guacamole, and enjoy!

Spooky Cupcakes

Cupcakes are favourite among kids. Give them a spooky twist with the recipe below
Vanilla cupcakes
Orange and black icing
Orange sprinkles
Black tubed writing icing
Eyeball sprinkles
To create the Spooky Cupcakes
Start by icing your cupcakes by scooping some icing on the top and using a butter knife to evenly distribute it.


To create a skeleton design, use your black tubed icing to draw a spooky face on top of the white or orange icing (similar to the pictures above!)


To create a furry monster design, dip your cupcake into some orange sprinkles to create the fur, and then attach some eyeball sprinkles to create a funny looking face.

Use your black tubed icing to add a big smile to your monster face.


Make sure to take lots of photos, then enjoy your delicious spooky cupcakes!
Pumpkin Carving
Pumpkin carving is a Halloween tradition. There is a range of different ways you can carve and decorate pumpkins to make scary decorations, but one of the most popular is the Jack-O-Lantern.
See how easy it is to carve your own with our helpful video below.

Sources
Tasty – tasty.co
Allrecipes Australia – allrecipes.com.au