Ready for a fun, new game on your Vuly trampoline? Thanks to the winners of our Create-Your-Own HexVex Game competition—Donna Shaw and her daughter, Hayley—parents and kids around Australia will have a new Game to play that's made and tested by other Vuly bouncers.

We will feature Donna and Hayley's favourite game, which they've come up with themselves, in all of our trampoline assembly manuals in the new year. At Vuly, we love engaging with our customers and finding out just how they have fun on our products. Join us for a look at Musical Icons, by Donna and Hayley Shaw.


Trampoline fun with Musical Icons – The rules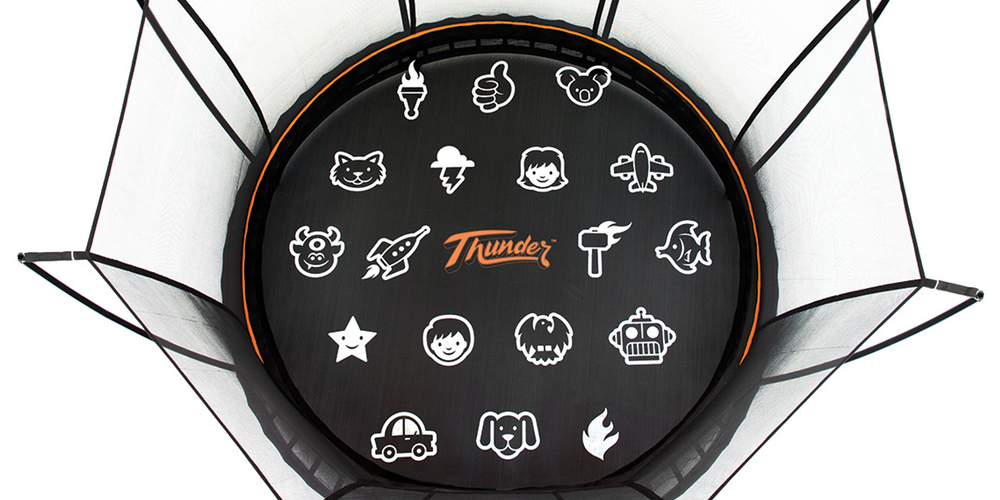 Donna and Hayley's Musical Icons is best played on a larger Vuly and in a group, with the number of participants determined by your trampoline's size.




3 players – Vuly2 8 ft, Classic 8 ft.
4-5 players – Thunder M, Vuly2 10 ft and Classic 10 ft,
6 players – Thunder L and XL, Vuly2 12 and 14 ft and Classic 12 and 14 ft,



Remember: number of players is based on a weight assumption of 25 kg for each player. If you have more participants, play the game in rounds!

Each player hops into the Vuly trampoline and puts on a blindfold. The supervising parent then plays some music, and each player crawls around on the HexVex mat, wiggling and dancing until the adult referee stops the music.

When they do, each player must sit up on their knees and lift up their blindfold to see if both of their knees are on a HexVex icon. If they're not, then they're out. The winner is the last player wiggling! Out players still get to have fun because they then take turns playing and pausing the music (and dancing, crawling, bumping and blindfolded friends are a funny sight indeed).


Trampoline fun with Musical Icons – Why it's so great
Musical Match is so much fun because it's a game made for groups and parties. Most of Vuly's HexVex Games are ideal for fewer participants of two or three, but Musical Icons works best when there are more players (within your trampoline's weight limits, of course). Just be careful not to bump noggins too hard while you're wiggling!

The game is also very adaptable; you can add so many house rules to make it even more fun or challenging. For example, try implementing a 'play-off' rule, where, if two players are on the same HexVex icon, they go head-to-head in their own round. The referee plays the music in the same way, but shouts out an icon just before the music stops; whoever of the two blindfolded players is closest to the called-out image, stays in the game.

You could also name a 'trap' icon, which knocks out any player who finishes on it.



Thanks Donna and Hayley for sharing your super fun and simple HexVex Game idea with us and every other dedicated Vuly bouncer. The possibilities with HexVex are endless, and we're glad that you're all finding new ways to make the most out of their Vuly.

Other players out there, let us know what you think of the new, perfect-for-parties HexVex Game!