Thunder wins a Good Design Award®
2017 was Vuly's best year at the Good Design Awards yet! The Thunder trampoline and the 360 swing set have each won a Good Design Selection® and Thunder won the coveted Good Design Award® itself. Vuly is proud that the panel of internationally renowned judges consider Thunder and 360 truly innovative achievements in industrial design.
The new Thunder is the second Vuly product to win this distinguished award, and both Thunder and 360 represent Vuly at its most forward-thinking. The Good Design jury recognised just how well resolved both products were, and in their comments, called out their "innovative approach to safety", that 360 was an outstanding example of "what good design can bring to a cool idea" and that Thunder was a "clear winner".
Both products were on display in the Good Design Showcase Exhibition at the Overseas Passenger Terminal in Sydney from 8 – 11 June 2017.
Vuly CEO gets involved with the Lord Mayor's Business Awards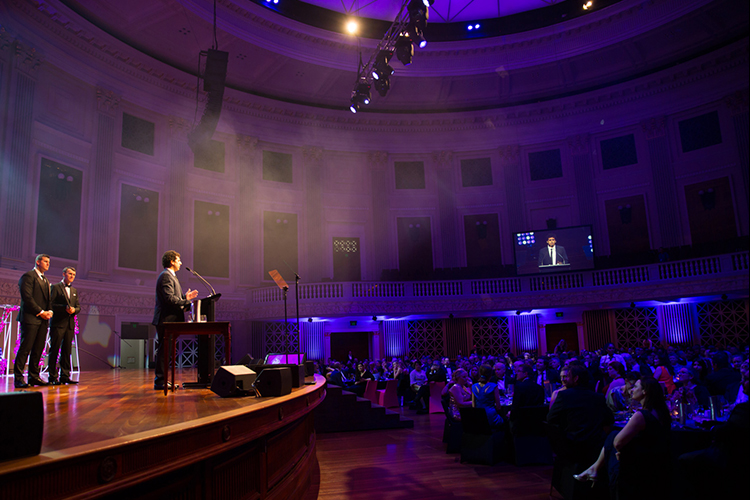 As the 2016 Lord Mayor's Business Person of the Year, Vuly founder and CEO, Joe Andon, is taking an active role in promoting Brisbane and local entrepreneurship ahead of this year's Lord Mayor's Business Awards. As part of his engagement with other talented and aspiring business people, Joe has sat down for interviews with the Brisbane Times and with ABC Radio, where he discussed building Vuly from a bedroom business to an international company.
Joe says that recognition from the Lord Mayor has boosted his credibility when doing business internationally. At the launch of the 2017 Awards, he offered advice to this year's nominees, and he expressed his hope that they would bring fresh ideas to the local business landscape.
It's Brisbane entrepreneurs, after all, who are making this city one of the best innovators in the country – and the world.