And it's a happy Friday at Vuly HQ as we've found out Vuly Trampolines has made it as a finalist in this year's BRW Magazine and GE Capital Momentum Mid-Market Awards! We've made it under the Best Mid-Market Rising Star (revenue $10 million to $250 million p.a.) category!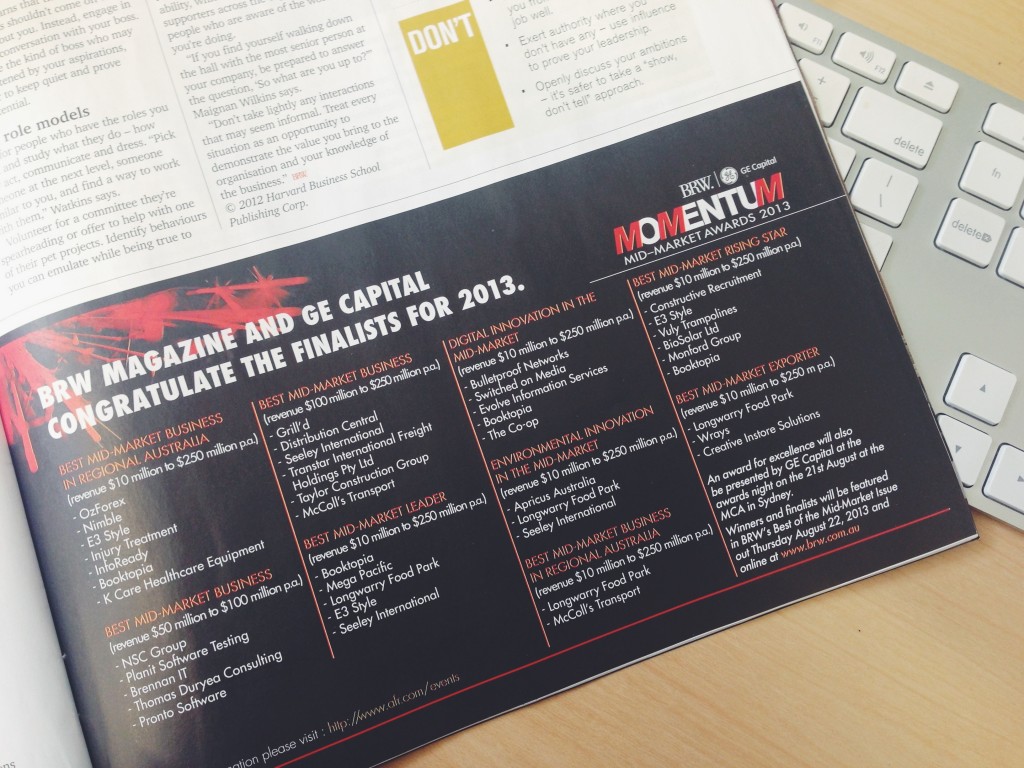 BRW Magazine & GE Capital Finalists 2013

So why the mid-market awards? The creation of the inaugural BRW GE Capital Mid-Market Awards has begun a search for the leaders of the mid-market, a sector that is often overlooked in the big business world. GE's research shows that 1.4% of Australian businesses make up the mid-market who actually employ 25% of Australians and contributes $425 billion to the economy!

Vuly Trampolines are thrilled and proud to have been chosen as one of the select few recognised as a rising star contributing to Australia's growing movement. Winners of the awards will be announced in a month's time on August 21! Go team Vuly!