From Vuly, the creators of the most safe and incredible trampolines in the world, comes the 360 – an outdoor swing set that lets you customise the fun to suit your family! What makes 360 so special? It takes the concept of a play set and turns it into a reliable backyard fixture that you can enhance over time – rather than a temporary toy that quickly deteriorates.
Vuly brings true innovation to play sets as it did to trampolines – pushing the limits of design and challenging the idea of what a 'swing set' should be. With a frame that features the same materials and weather protection of Vuly's premium trampolines – and with an always-expanding range of modular swings that no other set can match – 360 offers a truly unique experience in a package that will last in your backyard for years to come.
Customisable 360 swing set – Incredible swings


Want to be able to swing and spin at the same time – while standing? That's what you can do on the hero of the new Vuly 360 swing set. The Spin Swing brings the the best of skating, snowboarding and surfing into your backyard! While on the Deck platform and holding onto the wide bars, you can rotate the full 360º, carving and twisting in safety.

Accompanying the Spin Swing is the equally inspired Yoga Swing. The stretchy and soft material is perfect for laying back with a good book on a sunny day, and there's enough of it to fit anyone! Feeling more adventurous? You can also wrap your limbs around to practise aerial acrobatics or use it as a traditional swing.

360 is initially available with the versatile Spin Swing and Yoga Swing. Many more swings, accessories and layouts will be available soon.
Customisable 360 swing set – Free Shade Cover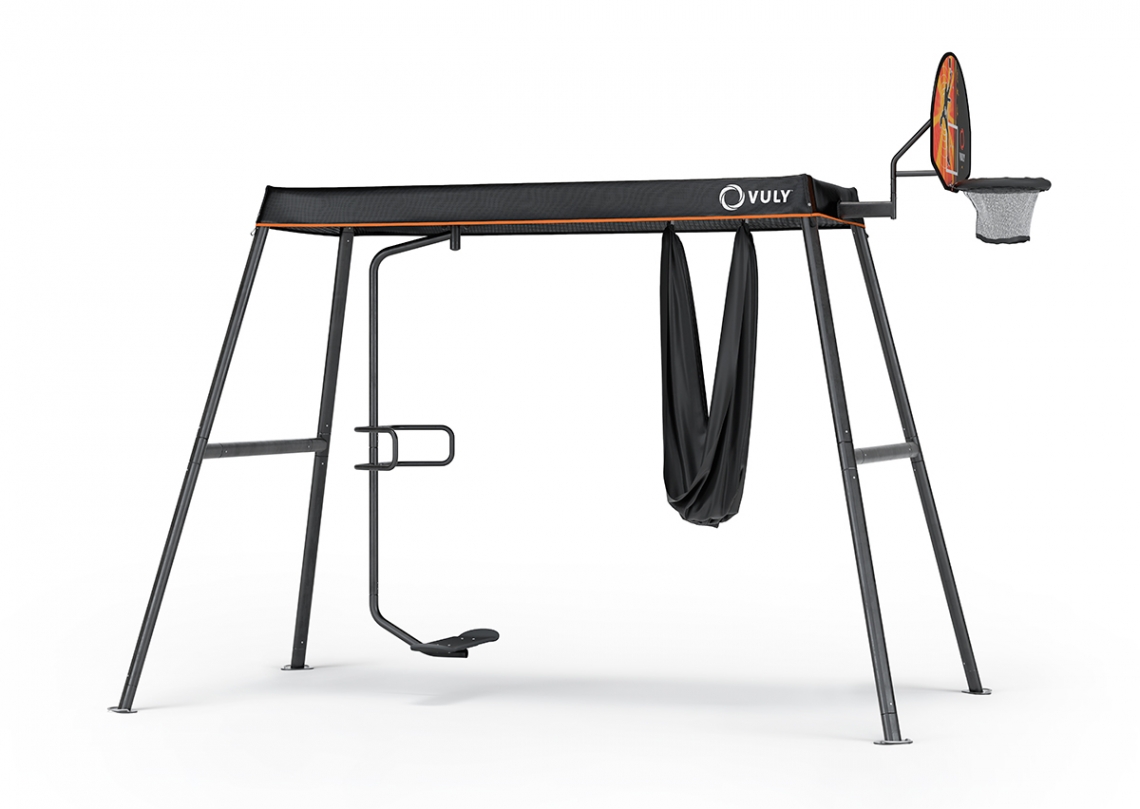 One of Vuly's most iconic trampoline accessories also comes to the 360: the first Shade Cover available for any swing set! Not only that, whenever the Shade Cover is free for trampolines, it's also free for 360. Slide it easily over your swing set for shelter that will last for years; it's made from the same heavy-duty material as the Jump Mats on Vuly's trampolines.

Do you have a Vuly trampoline with accessories already in your backyard? Not only is Vuly's Mister accessory is 100% compatible with the 360, you can even attach your Vuly Basketball Set to your new swing set – with an adapter (sold separately).
Intercompatibility means that you get even more value from your accessories, and you can instantly upgrade the fun on your 360 swing set.


Are you excited for the all-new Vuly 360 swing set? Find out more about it!