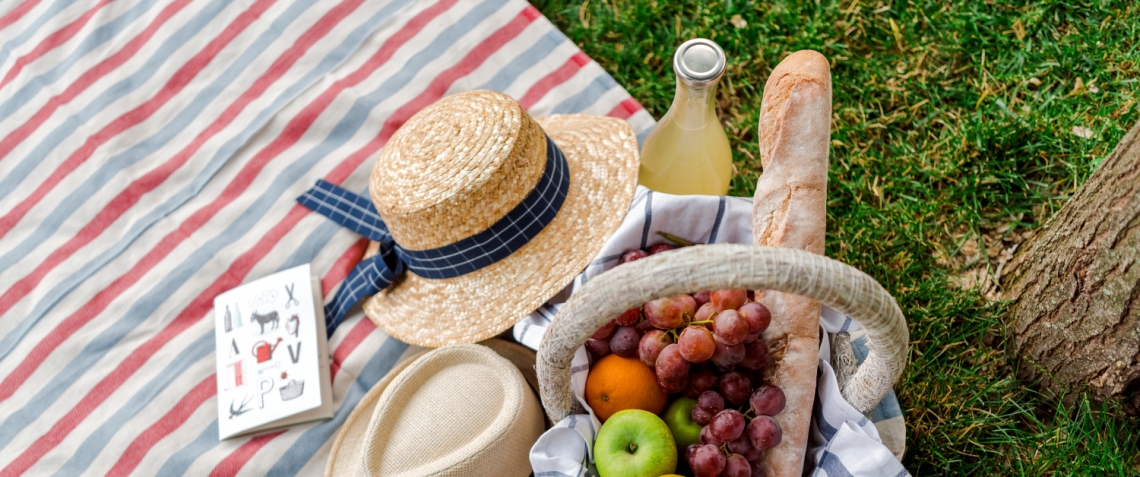 Who doesn't fancy a picnic out with friends and family? Well, if you do know someone, let them know International Picnic Day exists and they need to celebrate it!
What is International Picnic Day?
The origins of the day are unconfirmed but what we know is International Picnic Day is celebrated annually on the 18th of June. Conveniently held in the middle of June for countries in the northern hemisphere where the weather is perfect for a day out in the sun.
Did you know: Picnic comes from the French word Pique-nique which translates to "to pick" + "small things". This is why most picnics will consist of bite-size snacks.
Now that International picnic day has gained popularity all over the world, including Australia, we've put together some picnic essentials you should pack on for a relaxing winter picnic.
International Picnic Day essentials in Australia
We know it's the start of Winter and the temperature's have dropped a few degrees, but that shouldn't stop you, your family and friends from getting out and soaking in some Vitamin D.
Picnic Blanket

: A picnic blanket to ensure you have a clean area to sit on.


Picnic Cutlery

: Bring along some disposable plates, cutlery and cups for an easy pack up. But remember for any of the hot food like soup, a mug would be ideal!

Sandwiches

: A crowd favourite that's easy to make and easy to pack. Mix it up with a variety of sandwiches.

Fruit

: Slice up some fruit or create a fruit salad.

Side

Dishes

: This can be whatever you want. From salad to chips. Prepare some family favourites to bring along.

Soup

: What's a Winter's meal without a delicious warm soup. Make a family favourite and store it in a thermos.

Blankets

: Get cosy and pack a few blankets. This will give your make your winter picnic experience comfortable and enjoyable.

Sports

Equipment

: Soak in some vitamin D and get active. Bring along some of your kids favourite sports gear and play around in the field. It's a great way to warm their bodies during winter.

Drinks

: Remember to pack some water to keep you hydrated and other drinks your family can enjoy. Some hot chocolate for the kids would definitely be a treat!
Picnic Cart: To save you the hassle of carrying all your favourite picnic essentials, why not bring along a picnic cart and make just one trip from your car to your picnic spot.
If for any reason you don't want to make a trip out to the park, why not hold a family picnic in your own backyard. Layout the picnic blanket on the lawn and our kids can make use of their backyard play equipment like their trampoline or swing sets.