Family camping is a great way to bond with your children and explore the natujral wonders the world has to offer. If your little ones are up for a challenge or you just want to reduce some screen time, camping under the stars is an experience your family won't forget.
Vuly loves the outdoors and we've put together a camping essential checklist to make sure you have a stress-free and enjoyable camping experience with the family.
Camping equipment for sleeping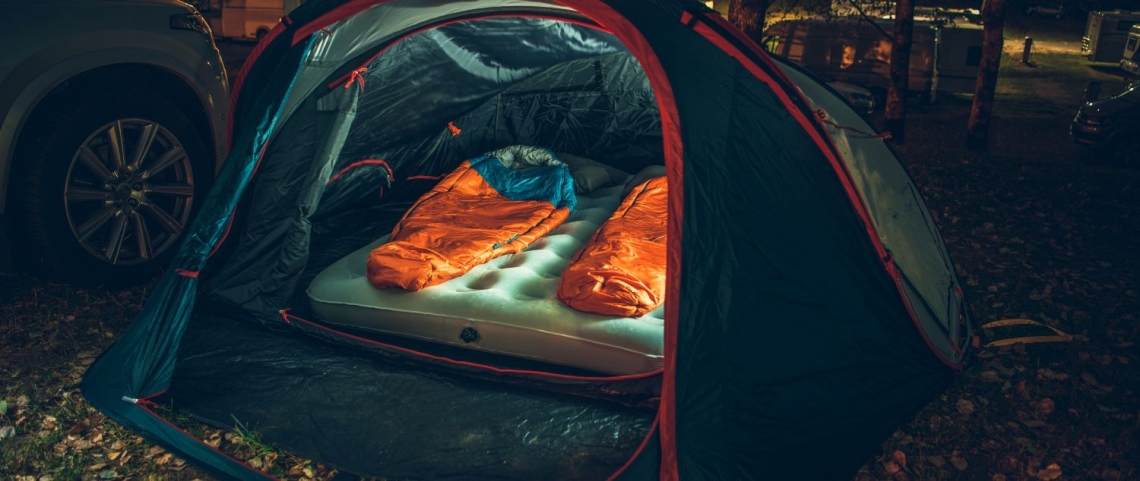 The sound of exploring the wilderness and "switching off" can already deter people away from camping. But if you bring these camping essentials, you'll be sure to have a fun and comfortable experience.
Essentials to bring for a good night sleep
Camping equipment for cooking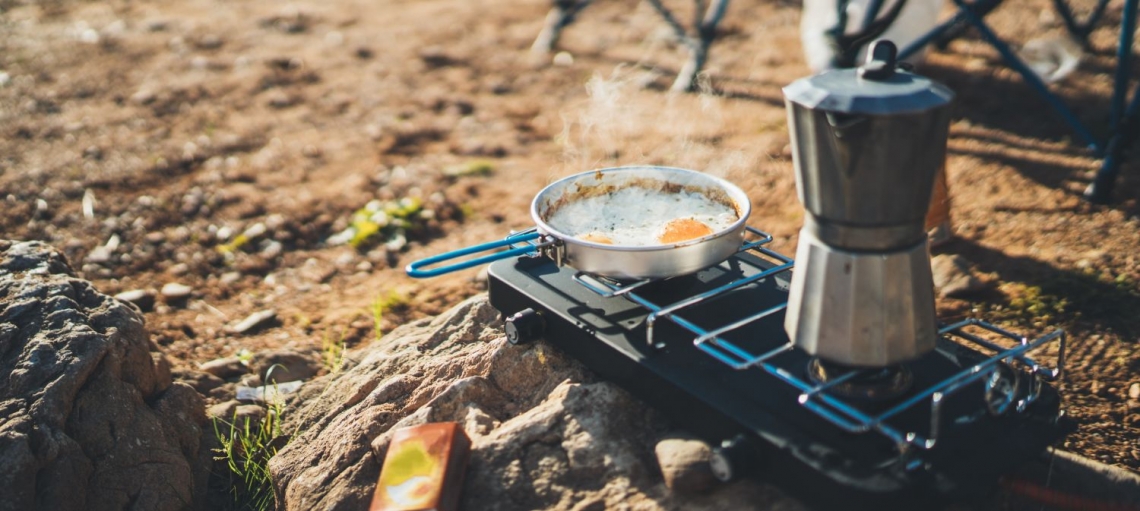 You don't have to sacrifice a delicious meal when camping, or you do if you forget some of the necessities! Ensuring you have all the right cooking gear for camping will allow you to serve up some delicious meals you and your family can enjoy.
Portable stove

: A portable stove for camping will save you the heartache of trying to cook on a fire. It acts just like a normal gas stove.

Gas for the stove

: Your portable stove will be useless with these. Ensure to pack adequate butane gas cartridges to keep your portable stove running.

Utensils

: You don't want to resort to creating makeshift cutlery, so don't forget to pack some utensils to enjoy your delicious meals.

Esky Cooler

: An essential to keep your drinks cold and your food from going off, an esky cooler also makes for great storage for all your food.

Cooking pan or pot

Clean Drinking Water

: Water could be scarce depending on where you choose to camp, and since it's an essential part of a healthy diet, remember to pack some clean drinking water with you.

Table and Chairs

: Make it a comfortable experience by packing portable chairs and tables.
Other camping essentials
Other things to take camping to make for an enjoyable experience are
Insect repellent

: Make sure you don't forget this, insect repellent will help you and your family ward off annoying mosquitoes and other bugs.

First Aid Kit

: You rather be safe than sorry when camping. It's always good to be prepared for any injuries while on your family getaway.
Trash Bags

: Bring along a few trash bags to keep any non-biodegradable waste from ending up in your surroundings. Trash bags can also be used to store other things you bring on a camping trip like dirty clothes!

Fire Wood

: If you're thinking of starting your own bonfire, consider packing your own firewood and keep them dry under the car when you're camping.

Power Bank

: A power bank will keep your phones and other electronic devices running. This will be helpful for any emergency calls or needing to do a quick "Google" about certain things.

Dust Pan

: Something most first-time campers don't consider when packing. A dustpan will help you clean out your tent and sleeping bag easily. This is great for kids who tend to bring in unwanted dirt inside the tents.
Camping hacks and tips
If you tick off everything we've recommended, You'll surely have a great time camping with your family. But, we've got some extra camping hacks that could make your experience a little bit more enjoyable.
Camping trolley: As you can tell from our list, there's a lot of things to consider and carrying all those from your car to the camping spot is a trek in itself. This is where a camping trolley or camping cart becomes your best friend. Lighten the load and decrease the number of trips you make by packing a camping cart.

Solar Powered Lights

: maintain visibility when the sun goes down by packing some solar-powered lights. Use these to light up the ground or inside your tent.

Floor mat/ rug

: It may be an odd thing to pack when camping, but a floor mat or rug is a great way to keep the dirt out from entering your tent. Ideally, you'll have one both inside and outside the entrance of your tent.

Swimming pool noodles

: The guy lines on your tent can often be hard to see, and with kids running around, they could trip and injure themselves. Bringing along some swimming noodles and wrapping them around the lines is an easy solution to ensuring the guy lines remain visible at all times.

Baby wipes

: Not just for babies, baby wipes are a great way to wipe dirty hands or surfaces.

Pre-cook meals

: Pre-cooking meals and storing them in an esky will save you time on meal prep and cooking. Pre-cook some family favourites and store them in zip lock bags. When it's time to eat, reheat them on the stove and serve!