A Vuly offers countless hours of fun for the entire family. If you've spent enough time on your trampoline with the kids, chances are you've come up with a game or two that we've never even thought of. Does your custom game use our unique HexVex™ Game Mat system? Tell us about it!

If yours is our favourite out of all the submissions, we'll put it in our instruction manuals for every Vuly trampoline. We talked just last week about some brain-stimulating HexVex™ Fact Games, but now we want to hear your ideas.

Submit an outline of your game to our Facebook inbox, or send them through to me at jesse.d@vulyplay.com. Read about our tips below on how to come up with a great game.


Create-a-HexVex Game – Get everyone involved
The best games are those that you can play at any age. Our 'Trampoline Twister' game is a great example. It's a classic that's not limited by age, and as a party game, kids and adults alike are always keen to have their turn. Even if you're not 'twisting' yourself—and only watching the young ones play a round—you're still involved in the fun by assuming the role of referee!

Try to think of ways to include onlookers in the fun—for example, as judges or scorekeepers. If you're going to have rules or bouncing tricks, think of both simple and elaborate ones to cater to little kids and big ones too.


Create-a-HexVex Game – Let in imagination
Every game can be improved with a little bit of creative input from players. 'Story Hop' demonstrates how imagination can keep games interesting. By asking players to think of fresh, coherent stories based on any combination of HexVex icons, 'Story Hop' not only encourages players to think outside the box (and on their feet), but it also means that the game never gets old.

Try to include problem-solving or interpretive elements to your game; the HexVex™ icons can mean a hundred different things if you expand your thinking. A game heavy on communication and player interaction can also be open to fun, inventive play.


Create-a-HexVex Game – Be safe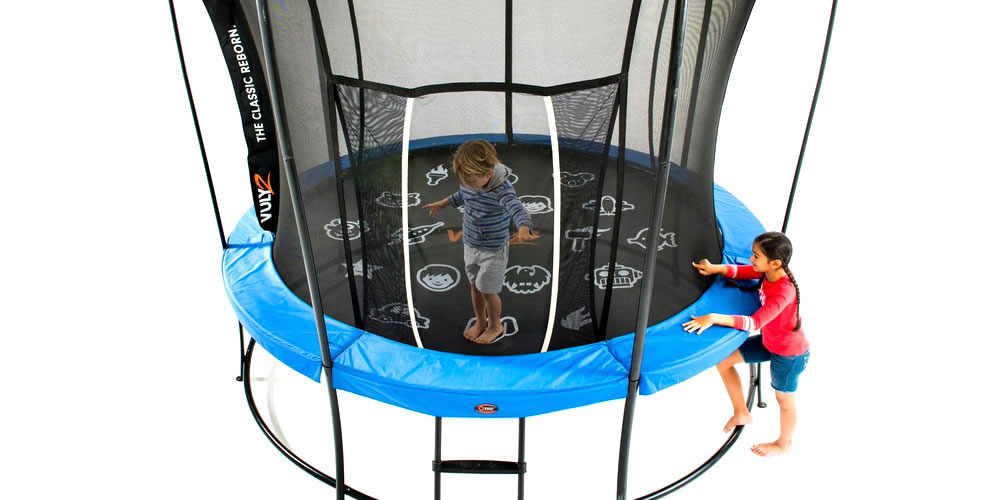 Lastly, but most importantly, every game should be safe for all participants. Not one of our existing HexVex™ games features two players jumping at once, but that doesn't mean that two players can't be on the trampoline at the same time. 'Mimic Me', for example, has one player bouncing, while another stands at the edge.

Create rules around the number of participants and the types of bouncing that is allowed (if any). Also, try to be safe with the game's 'spirit'. Do your best to foster a competitive activity and environment, but not so much that the game causes fights to break out!



It's time to get game-crafting! Your submission needn't be incredibly detailed, but tell us enough that we'll be able to picture the game in action. Keep an eye out on our Facebook, where we'll announce a winner.