All Vuly Play products and accessories can be purchased online, by contacting our sales staff on 1300 667 514, or at our open Brisbane showroom located at 95 Ingleston Road, Wakerley.
We apologise for delays regarding phone calls and emails. We are facing unprecedented demand and may take a few days to respond to your enquire. Please rest assured we are commited to responding to every enquiry.
Please also remember to check our FAQ page for commonly asked questions and answers.
Vuly Play is dedicated to ensuring all deliveries run smoothly during this COVID-19 pandemic.
We offer non-contact delivery directly to your property, throughout Australia. We are maintaining our standard delivery time frame as shown below, but please be aware some delays may occur.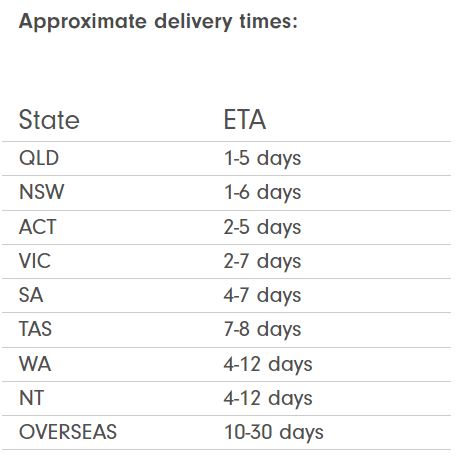 With your emailed tracking number, you can view your delivery status here.
Our Brisbane showroom is open for both sales and for product collection.
Please note we are taking every precaution to ensure our showroom abides by the advice provided by the QLD government.
This includes restricted numbers in our showroom, social distancing guidelines and extensive routine cleaning.