Brighten up your Winter days with these fun winter activities you can enjoy with the kids. It can be tempting to rug up, stay indoors and binge a series on Netflix while the kids stay glued to their phones or computers. These winter activities will surely get some much-needed off-screen time without breaking the bank.
Outdoor Winter Kids Activities
It may be cold but don't let that stop you and the kids from getting some outdoor fun and soaking in some Vitamin D. After all, it's important to get some fresh air and to boost those vitamin D levels.
Some outdoor winter activities can include:
Exploring the outdoors
Going on a winter picnic
Having fun in your own backyard
Explore the outdoors
Put on your coat, beanie, and boots and explore some trails. It will be a nice contrast from what it would normally look like during the summer.
Go on a winter picnic
Don't let the cooler weather discourage you from enjoying a nice day out at the park. Heat up some hot chocolate, throw it in a thermostat and pack your favourite snacks. You'll find that you'll most likely have the playground to yourself as most people will be stuck indoors. This is also a good opportunity to bring along a soccer ball or basketball to play with the kids, or even fly a kite!
Have fun in your own backyard
Don't let your playset or swing sets feel left out during the winter months. There's almost never a bad time to make use of your outdoor play equipment. You could even set up a safe bonfire to roast some marshmallows while enjoying a hot beverage.
Indoor Winter Kids Activities
If you decide that you want to stay indoors, there's plenty of activities to do if you find it too cold outside.
Some fun indoor winter activities are:
Creating winter-themed decorations for your kid's room
Playing winter-themed games
Baking some treats
Turn your kid's room into a winter wonderland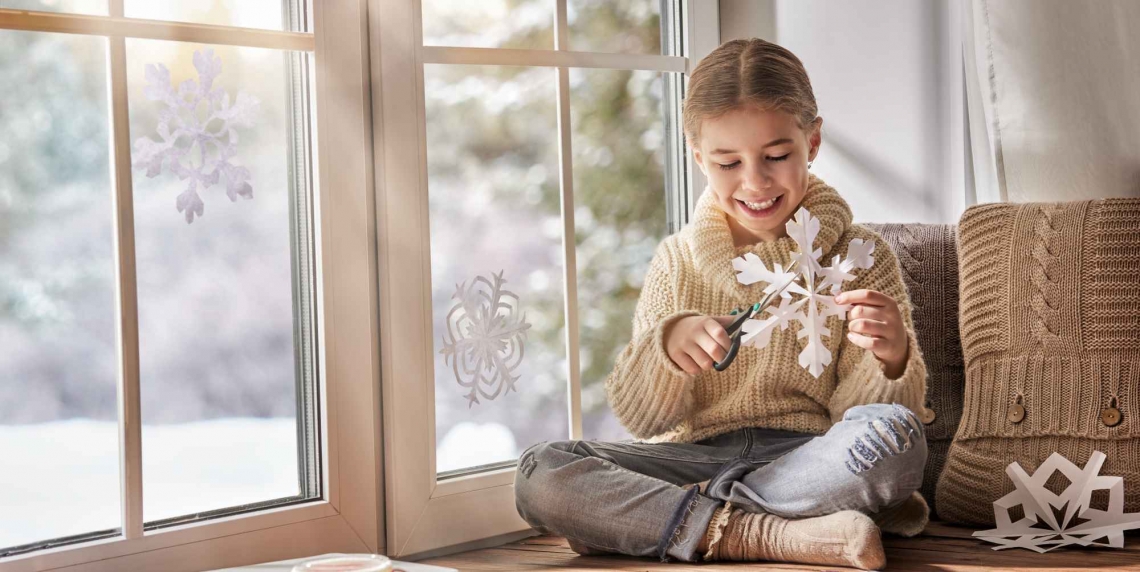 Put on your creative hats and get crafty. Start by making some paper snowflakes. These snowflake garlands are the perfect craft activity for the kids to do before hanging them around their room.
Here's an easy guide to get you started
Play some winter-themed games
There's a bunch of winter-themed games you can do indoors but here are our favourites..
Pin the nose on the snowman
Have a snowball fight
Pin the nose on the snowman
Based on the classic 'Pin the tail on the donkey' game, kids will love this reimagined winter-inspired trampoline activity. As they're blindfolded and spun around before attempting to stick the 'carrot nose' on the cardboard snowman, you'll be thankful that they have a safe, bouncy surface to land on if they take a tumble!
Using a pair of scissors, cut out three large cardboard circles (these will be for the body of your snowman)
Staple the circles together from largest to smallest, then using a black felt pen, draw on some eyes and buttons down your snowman's front. Punch a small hole in the head of the snowman so he can be attached to the trampoline enclosure later
Cut out a long triangle and colour in orange to be the snowman's nose (each child will need their own orange 'carrot nose' to play), then fix the back with double-sided tape so it can easily be stuck onto the cardboard snowman during the game
Head outside to the trampoline and attach your snowman's body to the inside of the mesh enclosure using a small wire tie. Ensure he's low enough for the little ones to reach
Each competitor must be blindfolded and spun around a few times before attempting to 'stick the nose on the snowman'—whoever gets their nose the closest to the correct position wins.
Have a "snowball" fight
Well, not exactly snowballs since we live in Australia, but why not get some clean socks and roll them up in a ball.
Find an area that's safe where nothing can break. Make sure all valuable and fragile items are covered or taken down. You wouldn't want an expensive vase to go down due to a mighty snowball.
Have your kids take up opposite sides of the room and build pillow forts to help protect them from the incoming "snowballs".
Prepare some snowballs by rolling up some socks (make sure they're clean!)
And 3,2,1 go! Aim to bring down the opposite fort and hit your opponent.
Bake some Winter treats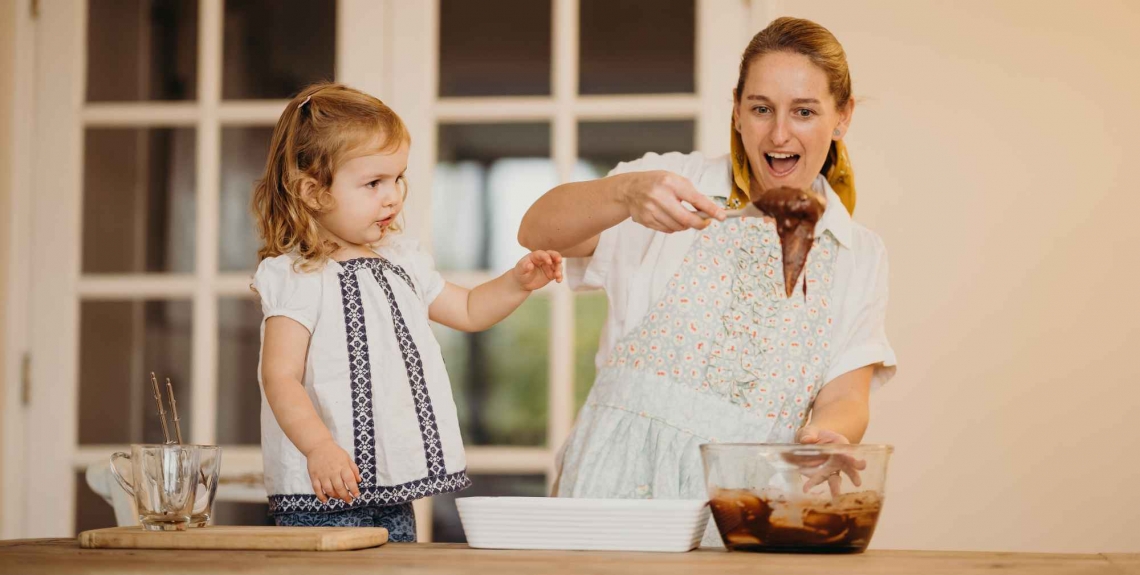 Getting your kids involved while you make some delicious treats is always a great way to bond with your child.
Have them do some kid-friendly prepping and if there's ever an opportunity to mix all the ingredients together, make sure you put them in charge.
Bake some smore cookies or delicious brownies and enjoy them all together once they are ready!
Getting the most out of your Vuly this Winter!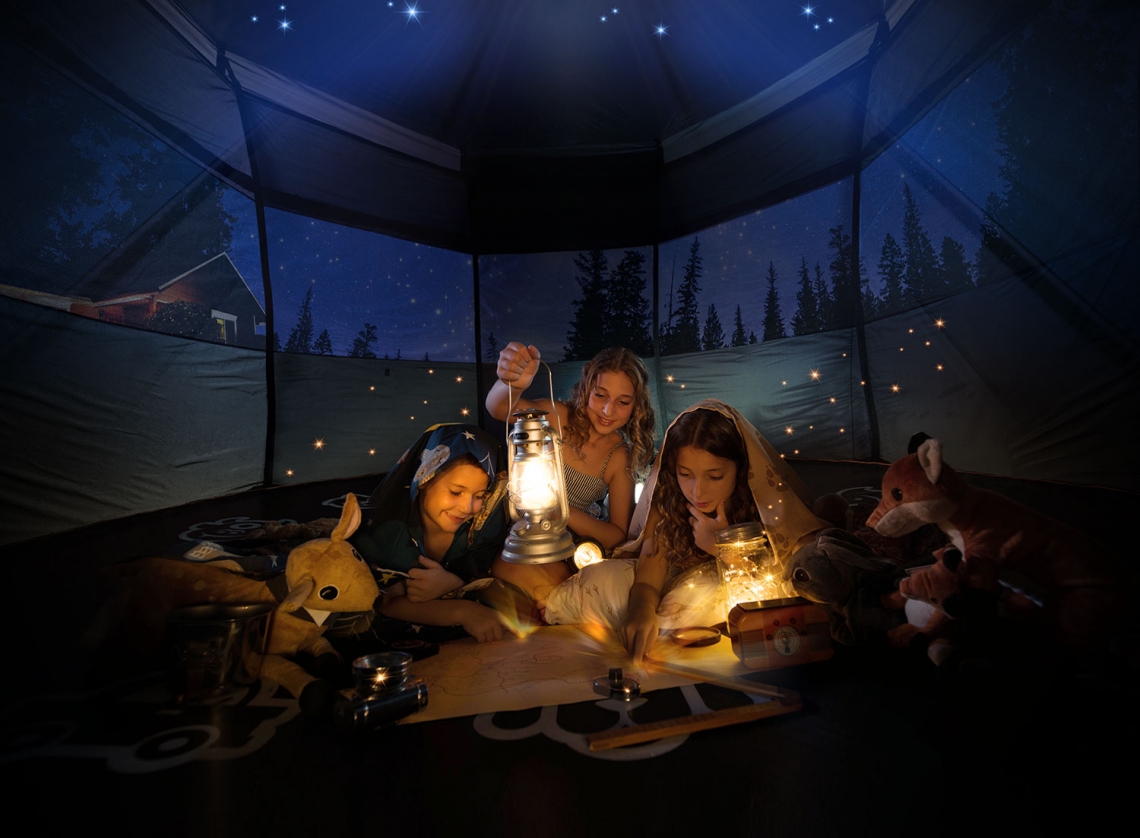 Here are some bonus winter activities if you own a Vuly product! We like to make sure our outdoor play equipment is used all year round, even during the cold winter days and nights.
Winter camping with your Vuly Trampoline
All you need in your backyard is a Vuly trampoline for the perfect camp-out. A night of stargazing on your trampoline will be just as much fun for the kids as a trip to a camping ground.
Attach the Tent Bundle to your Vuly Trampoline, and pile it on with family or friends!
A Vuly trampoline is already super comfortable. So, no special swags or weatherproof gear is required – just take the blankets and pillows from your bed and there will be enough space inside for you and the kids to sleep together.
Set up some fairy lights, add on your Vuly LED Light and you've just turned your Vuly into one big, bouncy soft bed!
We can promise you that you will be kept snug and warm all night long. Not many meek camping tents can say that!