It's the final countdown to Christmas—only 3 more sleeps! For kids, these last few days are about trying to guess what Santa is bringing… or looking around the house instead to find what mum and dad are bringing! For you, it's about making sure that the kids don't get their eyes on those presents before you've had a chance to wrap them.
Last month, we showed you how to
make your trampoline into an incredible Christmas Vuly tree
, but what if you want to have the maximum surprise factor? We give you some tips on how to keep your trampoline gift a secret from prying eyes, as well as how best to have it ready for bouncing on Christmas day!
Christmas day Vuly trampoline – Hiding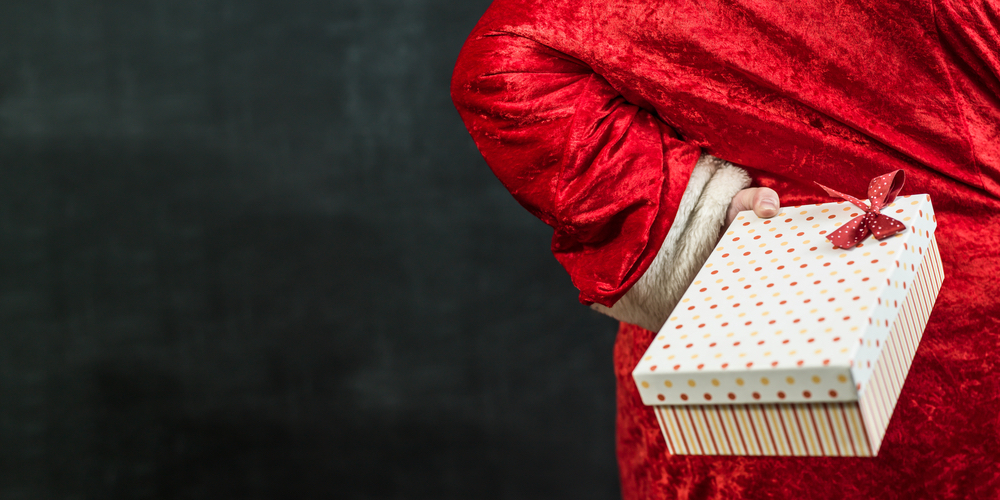 While you may not want to actually present the kids with boxes for Christmas, when hiding your new
Vuly
trampoline, the packaging is your friend! Our trampolines come in separate cardboard boxes that, apart from the logo, don't give much away.
Shade in the
Vuly
logo with a black felt pen, or—if you're particularly cautious—put stickers of another logo over them. Store the boxes outside near tools or gardening gear: stuff that kids aren't particularly interested in. They'll expect colourful packaging for presents and toys; a few brown packages aren't likely to set off any alarm bells.
Christmas day Vuly trampoline – Assembling
Of course, you want that look of awe on your child's face when they first see a present the size of a
Vuly
trampoline ready to tear open on Christmas morning. This means fully assembling the present beforehand, which can be something of a challenge with investigative children. You'll likely have to wait until Christmas Eve for assembly, to avoid their spoiling the surprise.
See if you can get your partner or a relative to take your child out of the house for a few hours into the evening; you can set up the present in the most secluded part of your backyard. When your little recipient arrives home, send them straight to bed! It'll be late enough that they'll have no reason to go into the backyard.
Christmas day Vuly trampoline – Wrapping
A fully assembled
Vuly
trampoline is a monster of a gift. You'll likely need dozens of rolls of wrapping paper to cover this present! Make sure that you set aside every ream of one of your patterns solely for your trampoline; it'll look much better than a hodgepodge of different designs.
There are two ways to approach actually covering your trampoline.
1. Base up:



Wrap and tape the paper vertically around the lowest ring or leg of your trampoline, pull it up and toss it into your enclosure. If you have a Tent, you can instead try pulling the entire ream over to cover the other side as well.



Tape each ream to the one beside it both inside and outside your Vuly. Work your way around the trampoline pulling up each ream into the enclosure until covered.

Tip: If you have a Thunder Summer and Thunder Wheels, you can lift and sit the trampoline on the paper itself.



2. Wrap around:



Stick the paper horizontally to one of the legs or leaf springs, and pull it around the trampoline.



Make a full revolution, and tape the end to where you started.



Move up in layers around the legs and net poles until covered. Remember to tape all layers to each other.



Do you have your secret
Vuly
present plan sorted? Let us know how you go surprising your little one!