You want to look your best this summer, right? Do you also want to get fit and keep up with the kids over the holidays? Well you can – with a Vuly trampoline!
Our trampolines are not just for the kids, they're great pieces of exercise equipment. Set one up in your backyard, and you can take time on it yourself and reap the benefits of a low-impact workout.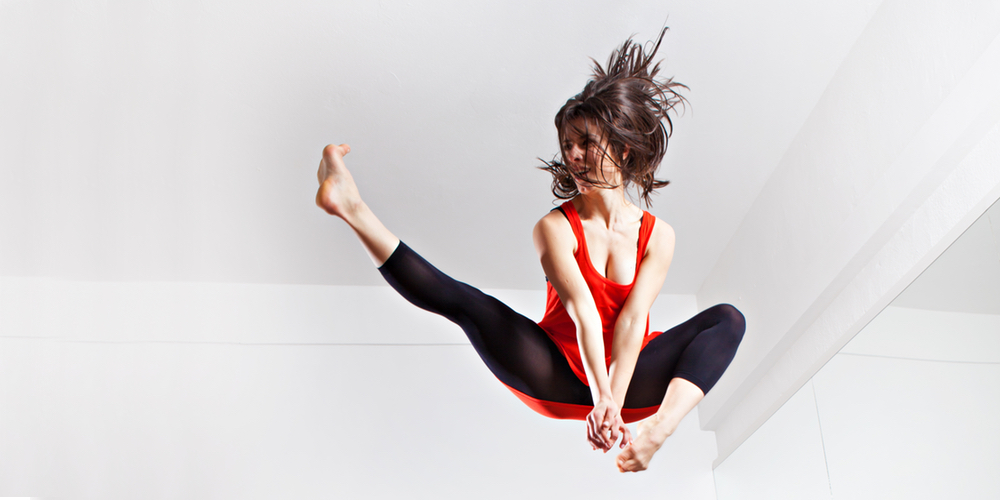 Did you know that 10 minutes of simple rebounding is the same as 30 minutes of running or jogging? That's right! Exercising on your trampoline will not only give you a great aerobic workout, it'll also help you burn calories.
Can you see yourself out in the backyard 'stealing' 30-60 minutes every few days to get fit? Imagine the benefits of turning one of your children's toys in your own private workout equipment – using it at a time that suits you! Some of the benefits that you could gain from using the trampoline for exercising include:
Better balance,
Improved co-ordination, and
Stronger circulation.
Plus, as rebounding is a weight-bearing exercise, it improves bone density. That's something we all need, especially as we grow older!
What do trampolines work out?
Bouncing is a fun, low-impact workout that can help strengthen your muscle and increase metabolism. One of our solid, quality trampolines is the perfect foundation that you need to start toning your abdominal, leg and buttock muscles and regaining your fitness!
The repetitive action of bouncing high enough to bring your feet off the jump mat and landing smoothly at the centre of the trampoline will help increase the flow of blood throughout your lymphatic system and clear toxins and waste from your body.
Abs and back muscles
This low impact exercise also works your abdominal and back muscle, both sets of muscles will get a great workout with every jump as they contract together each time you land back on the mat.
Joints, tendons and ligaments
With a Vuly, you can look after and strengthen your joints, tendons and ligaments by bouncing regularly. Bouncing is a sensible exercise for people with mild arthritis and can help lessen the pain of arthritic joints.
Constantly being aware of your body while exercising on the trampoline will also improve your balance and help support a straighter posture.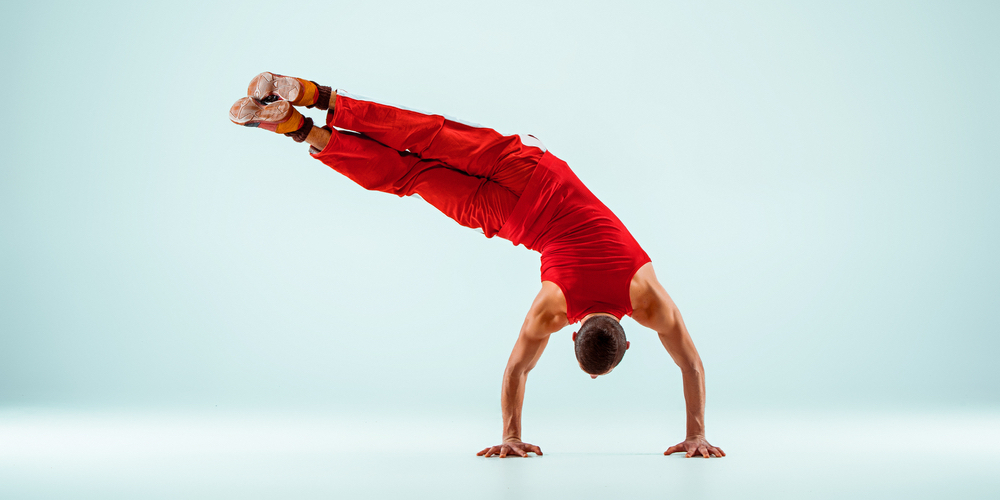 Flexibility
Who doesn't want to have a flexible body for as long possible? Did you know the bouncing and balancing actions strengthen and lengthen the muscles in the body – improving flexibility? Seniors, and people who haven't exercised for a while, can safely undertake some forms of exercising on the trampoline, as the mat absorbs the majority of the impact and stress on the joints.
Stronger muscles
Bouncing exercises are a great way to increase muscle strength from the feet to the stomach, and the arms. Regular use of the trampoline improves your muscle tone, and your core muscles will become tauter and stronger, which is important for stability and good posture.
Stress relief
Exercising on a Vuly trampoline increases the circulation of oxygen in your body, which assists ing supporting and improving your mental health. By increasing the endorphins that your brain releases, bouncing can provide a great way to relax and think with more clarity.
The body heals with play, the mind heals with laughter and the spirit heals with joy. You can enjoy all these benefits with the world's safest, bounciest trampolines – from Vuly!
Trampolining benefits for people with a disability
We know that bouncing on your trampoline will strengthen muscles and bones, improve balance and help with stress relief, but did you know that bouncing is also an excellent way for people with a disability to enjoy the outdoors?
From small steps on the mat to finding their balance and coordinating a jump and landing, trampolining is a fantastic way to motivate people with a disability to get the activity that all our bodies need. Because of the low level of difficulty in moving the mat, it's easy to gradually building up stronger motions. The trampoline will give hours of strain-free bouncing at a level that suits the user.
Fun and laughter
We all find enjoyment when we feel safe, and Vuly trampolines – built with a safety enclosure connected directly to the rim of the trampoline – ensures a safe landing every time! There are no coil springs to land near; it's all about worry-free bouncing! That's peace of mind for everyone, especially if you're supporting someone with a disability, and you want them to enjoy time on the trampoline.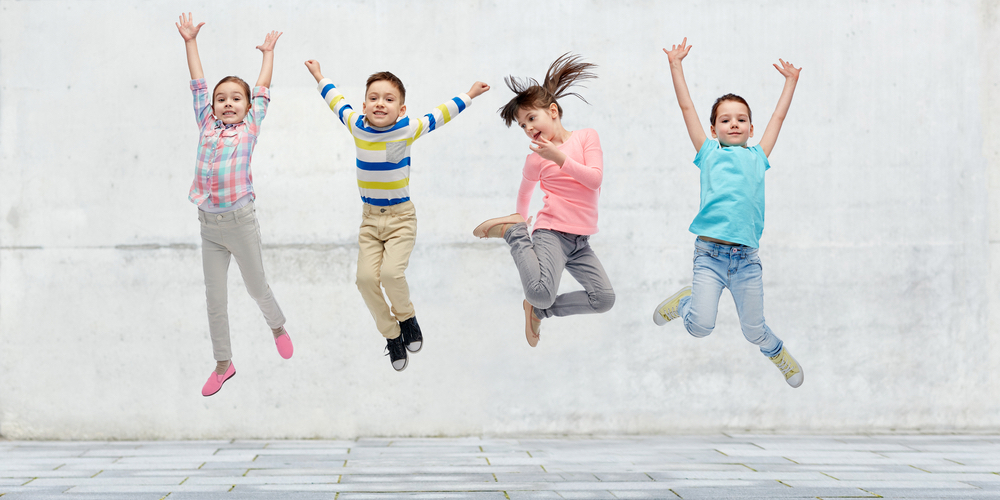 Rhythm and movement
There's no need for fancy flips (or fancy flops)! Jumping up and down on the spot will help with movement for people with disabilities. Bouncing enhances the body's awareness of itself and its position while in the air.
Through joint sensations, spatial awareness and movement, people are able to develop co-ordination and body control at their own speed. It's such a fun way for everyone to experience a health and fitness activity, and increase their movement over time.
Energy and happiness
The regular use of a trampoline releases endorphins which help you feel happy. This is especially beneficial to people with Autism, because it's not uncommon for people on the autism spectrum to suffer from stress and anxiety.
Sometimes, these kids seek relief from tension with repetitive movement, such as jumping up and down. With a quality, backyard trampoline, bouncing can offer freedom to use up their excessive energy and unwind, and – of course – all this exercise can further encourage a good night sleep.
We've all heard the saying, "focus on the ability not the disability". The benefits that bouncing exercise make it the ideal exercise for special-needs children to do exactly that.
Friendship and fun
There's also a social benefit to owning a backyard trampoline. Family and friends can get together together and take turns bouncing and enjoying all the fun Vuly Accessories, which are made to complement your trampoline. No matter what the ability, everyone enjoys this non-competitive, free form of exercise and the thrill of the bounce.
A hand up from Vuly
Our products are quality, and we believe in the immense benefits of exercising on a trampoline.
We're proud to provide our trampolines to help sick, special needs and disadvantaged kids to assist organisations in helping them recover or improve their quality of life. We've given away trampolines as fundraising prizes to Camp Quality, New Life Trust, Silky Oaks Children's Haven and to schools around southeast Queensland.
Enjoy getting fit for summer
The range of trampolines is bigger and better than ever; imagine one in your backyard! Think of the convenience of popping outside and working out in the comfort and privacy of your own home. Dream of the toned muscles, better fitness and an increase in energy you will experience – all from bouncing! It's the simplest, most fun way to get fit!
Get in touch with us soon and start on your workout. Call 1300 667 514 or drop in to our showroom at 95 Ingleston Road in Brisbane, any day from 9 am – 5 pm.