UPDATE: A new and improved "Vuly2" is out now: Lift Pro!
Our Vuly2 trampoline was a Good Design Selection® in the Sports and Leisure category at this year's Good Design Awards®! Vuly is very proud to announce our second round of success at this respected annual event, which acknowledges excellence in design and innovation.
Hot on the heels of our Good Design Award win in the same category last year—for the Thunder—our second consecutive nomination for the same award was something that we couldn't keep in any longer.
Designing the Vuly2 trampoline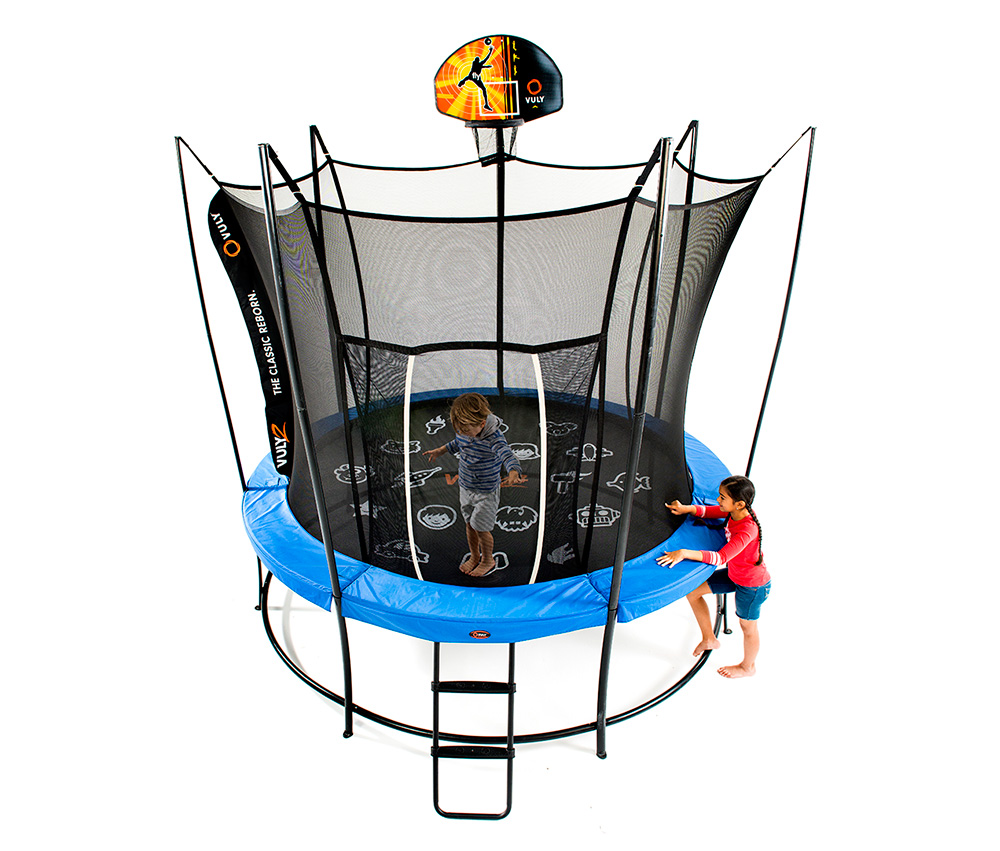 When conceptualising the Vuly2 trampoline, the design teams kept in mind what they'd learnt when creating the Thunder. The connections between the Thunder and the Vuly2 are obvious; in fact, the two models share the very same net, net poles and jump mat technology.
Not only does the Vuly2 maintain the Thunder's commitment to utmost safety and quality, but also it's exquisite style. Vuly CEO, Joe Andon, explains that the Vuly2's safety, performance and features mirror the Thunder for those on a budget: "We wanted to go back to the traditional trampoline design that everyone knows and loves, but improve it by using all the cutting-edge design and engineering knowledge that we've accumulated."
If the Thunder was the revolution in trampoline design, the Vuly2 is the evolution of a classic. It's the traditional backyard trampoline, infused and redesigned with the DNA of Vuly's pioneering Thunder.
What makes the Vuly2 trampoline special?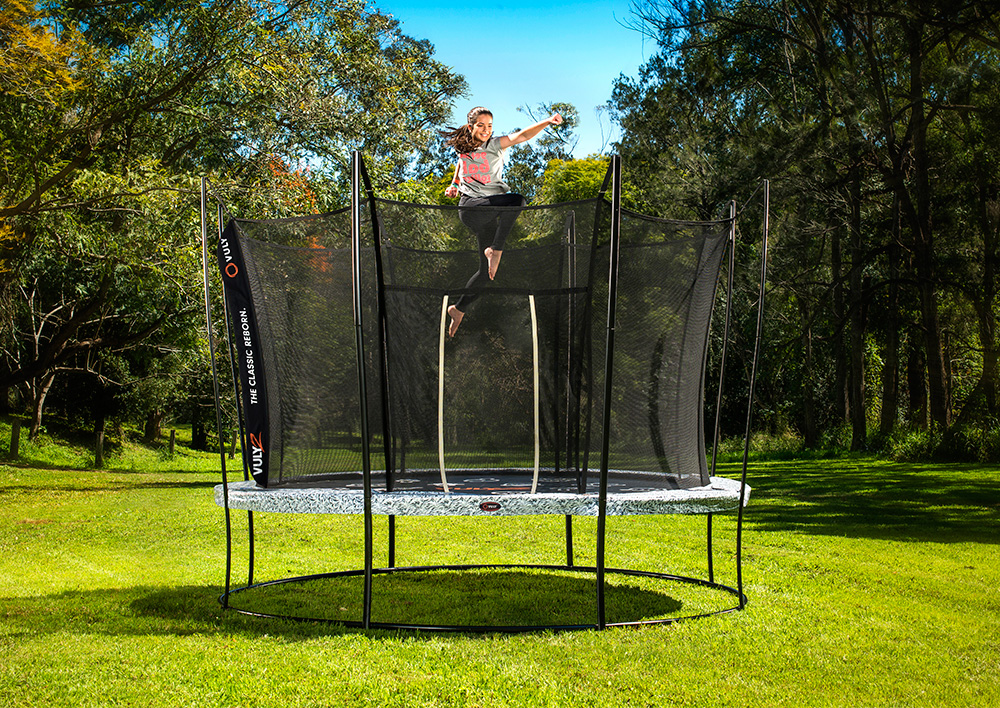 Vuly2 is built for maximum safety above all else, as all Vuly trampolines are. However, the design team sought to use that safety-first principle to its advantage—incorporating a number of truly elegant and practical aesthetic elements from the acclaimed Thunder. For example, the powder-coated, matte jet-black dual ring frame is not only rust and scratch resistant, it's also incredibly stylish, and will keep its appearance for years.
Vuly's signature oval net pole tubing, adopted from the Thunder, won't wear and tear. The premium super-fine Silk Terylene safety net is impact absorbing, and eliminates any potential for injury. Both elements, while unreservedly protective, are also pleasing to look at.
The same can be seen in our double-sided Bisonyl safety pads—in classic blue and cool grey—which are fade and water resistant. Durable and secure, you can both bounce on and display the Vuly2 with confidence.


Vuly2 and Thunder: Our Good Design® pride and joys.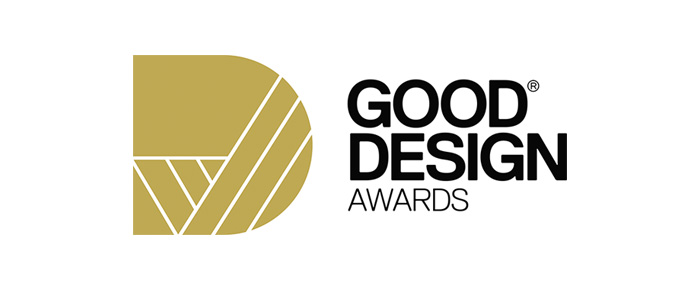 Vuly and D3 Design are so proud that our commitment to safety has once again paid off in a design accolade. We've pushed ourselves to make premium level aesthetic, performance and safety features available to more people.
We're still striving to accomplish more with our trampoline designs, so who knows? Maybe we'll have a next generation trampoline design to submit for the Good Design Awards® next year. As we say at Vuly, "Innovation never rests!"