For those of us who love to maintain an active, healthy lifestyle, the languid heat of summer can become quite the deterrent. Sun and humidity are serious energy sappers; how do we stay fitness-minded when the weather is driving us towards a lazy sleep in the air conditioner?

Last week, we talked about 'cool' activities for kids, but what about 'cool' ways to keep in shape for you? We've put together some of our favourite ways to stay active and cool this December. Pull on your swimsuit, 'slip, slop, slap' and get ready for a no-excuse workout regime perfect for the sunny days ahead.


Vuly Trampolines' 'cool' summer fitness – Swimming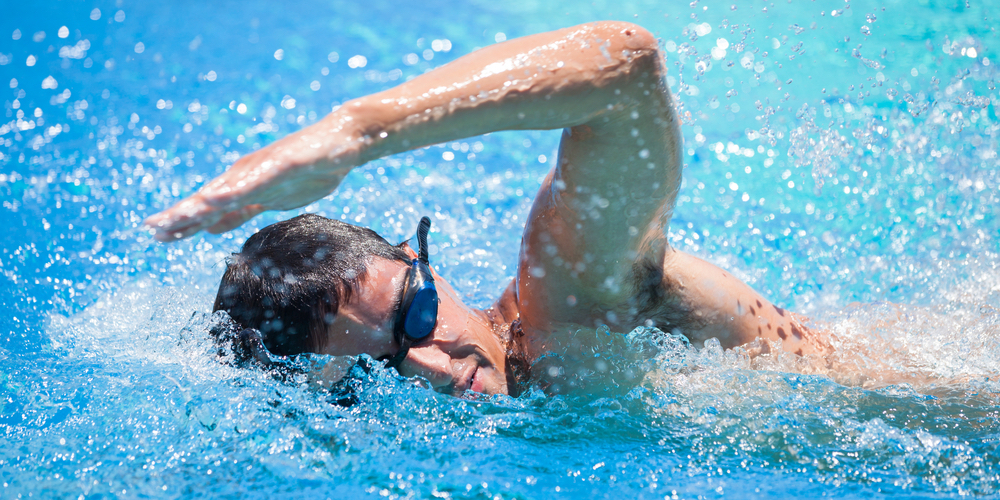 Don't just float around in the pool or dip your toes in at the edge! Swap your regular outdoor fitness activities for laps at the local pool.

Swimming is an incredible, low-impact exercise, which improves your cardiorespiratory fitness, while burning calories and using every major muscle group in the body. Because it's so easy on the bones, swimming is suitable for every age group. You and your kids could replace it this summer, but keep on doing it forever!


Vuly Trampolines' 'cool' summer fitness – Water strength exercising


Not the strongest swimmer? Don't worry about it, because the pool is also a brilliant resistance environment. Unlike normal strength exercising, you won't even break a sweat!

Grab yourself a kick board and a couple of hand weights; you have yourself the foundation for a great strength workout. Run laps up and down the shallow end, strengthen those legs with rounds of kick boarding, tone your thighs with sideways runs, train your arms with some weighted underwater bicep curls or tone that core with twists and rotations. As you can see, the options really are endless endless!


Vuly Trampolines' 'cool' summer fitness – Pool interval training


As bootcamp trainers will attest, one of the most effective parts of a training circuit is the 'lift' between exercises.

Wonder why push up circuits or burpees take such a toll? It's because pulling your body up off the ground between reps is hard work! The same goes for pulling yourself out of the pool. If you're lucky enough to have a pool at home, creating a fitness circuit—which combines the backyard and pool—will be even more effective than just sticking to one activity.


Vuly Trampolines' 'cool' summer fitness – Vuly Mister-ing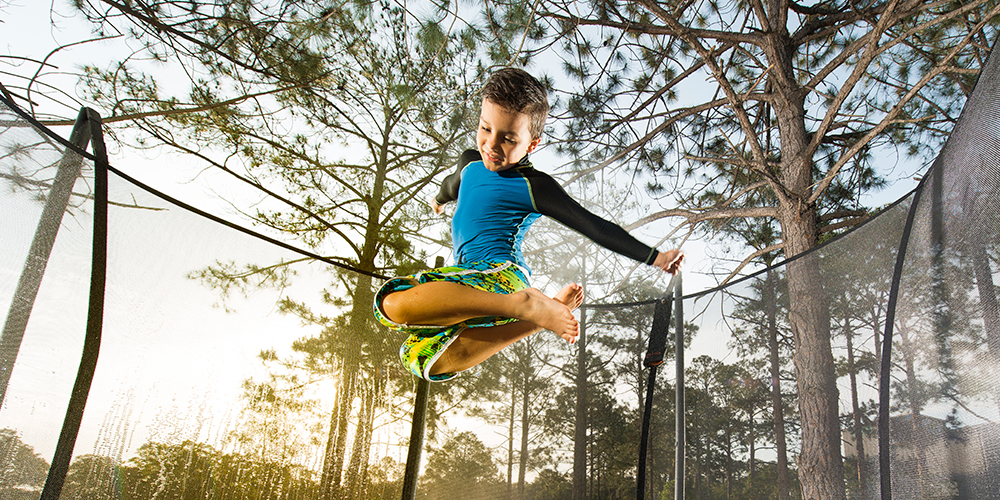 Our new Vuly Mister is perfect for staying cool on your favourite backyard Vuly trampoline.

With quick and easy installation—as well as a button allowing you to operate the mister from the trampoline itself—Mister allows your trampoline workout to roll right through the summer months! All the same great backyard trampoline exercises that we've spoken about before, apply here thanks to a new Vuly Mister.


Vuly Trampolines' 'cool' summer fitness – Beach workout training


The beach isn't just a fantastic summer relaxation spot; sand is also a phenomenal workout platform.

Walking, running or performing strength exercises on sand increases your heart rate and exertion more so than if you were on grass or pavement—without additional stress on muscles and bones. This means that not only can you get a more effective workout, you can also treat yourself to a cooling ocean dip when you're done!



We'd love to know how you stick to your fitness regime throughout the summer! Tell us what keeps you motivated on hot and humid days?